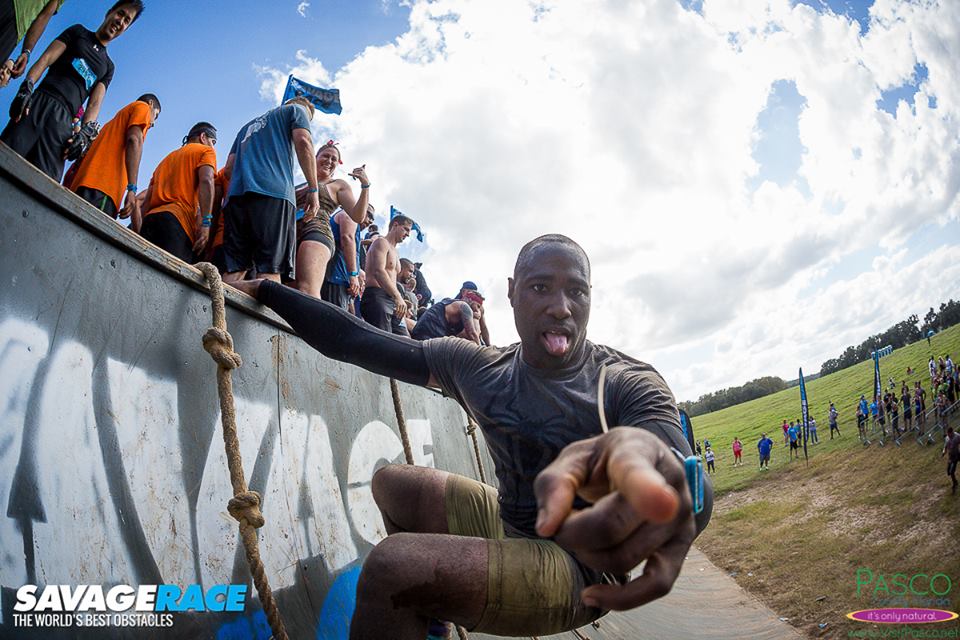 As has been written numerous times before, obstacle course racing for many has transcended a simple activity they do on the weekends. The industry has a way of sticking around, like that mud behind your ear still there a week after you raced. The sport permeates your life, and you find your entire lifestyle changing, bedtimes are earlier; training sessions are scheduled into your calendar; weekends become an excuse for an extended excursion in the woods or crazy long session in the gym. Not sure if you are a real OCR Racing Fanatic, read on and see if you have these five symptoms?
---

Race T-Shirts Are Overflowing Your Closet
The first and straightforward telltale sign that you are an OCR racing fanatic is your wardrobe, more specifically your t-shirt draw. For those who have turned into the true racing fanatic you have more race shirts than days of the week and at the end of each weekend, you spend time trying to fit "just one more t-shirt" into your drawer.
Your spouse or partner has suggested more than once that maybe you could just donate a few shirts to a local charity or even other family members. You may have tried this route but which do you give up? Your first trifecta shirt? Your first Tough Mudder shirt? You might not wear that small mud runs shirt out in public but it still holds memories, and you just can't give it up, at least not yet! You promise to revisit the drawer in a few months all the whole the t-shirts continue to grow.
---

You Have Been in a Fight Online About Skipped Obstacles and Burpees
You get into OCR, you join a local or regional racing group online and find a space where you can express all your love for the mud, obstacles, and more. Then someone brings up skipping obstacles or skipping burpees in their open heat (maybe it was you or you saw it at a race for the first time and brought it up). What ensues next is a litany of comments either in the camp of "Yeah I hate that" or "let them run their race" or "if it bothers you run elite" or finally "who cares." The working might be different, but the same sentiments are expressed.
You find yourself arguing your position with relative strangers for at least a day or two until the next OCR drama unfolds online. It's okay we have all been there.
---
You Trashed Your Laundry Machine
Weeks, months, or years of muddy, nasty race clothing have taken a toll on your washing machine. You now find even after running that washing machine weird washer powder through it. Still, your whites aren't as white anymore. You just accept that your washing machine will never be exactly the way it was before you found OCR.
Who needs white in a wardrobe anyways??
---
You Plan Your Family Vacation Around Races
Your partner, spouse, or friends want to go on vacation with you, and the first thing you pull out is your race schedule to see if you have any conflicts. Or your family plans a vacation without consulting you first, and you head to your favorite race listing website to see if there are any races taking place near where you will be on vacation. Next step is trying to convince everyone to check out the race with you!
---
Obstacles Appear Everywhere!
Your normal world whether it be rural or an urban jungle is now filled with obstacles for you to crawl under, climb over, or scale across.
"What do you mean I'm not supposed to traverse around that brick building? Looks like a great chance to train!"
Concrete barriers become small walls to scale over; fences are more fun to climb and over than use the gate; life is a series of obstacles. You find yourself being a kid again in an adult world.
Overall, OCR and becoming an OCR Racing Fanatic isn't such a bad thing, other benefits you will find are better health, new friends, and a new sense of accomplishment in your life as you head back into work each Monday. So rock on all you OCR Racing Fanatics! Earn those headbands, medals, dog tags, or whatever other swag is given at your next event.  Wave your OCR Fanatic flag high!
---
Share your thoughts? 
What do you think defines an OCR Racing Fanatic? 
Are you the family member of spouse of an OCR Fanatic?
---
Disclaimer: The viewpoints expressed by the authors do not necessarily reflect the opinions, viewpoints and official policies of Mud Run Guide LLC, or their staff. The comments posted on this Website are solely the opinions of the posters.