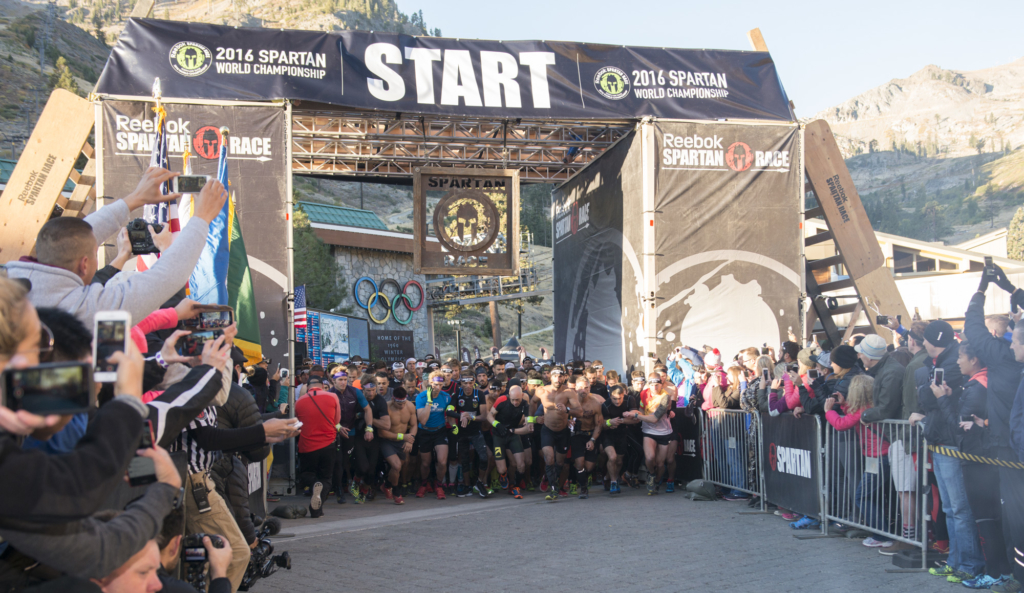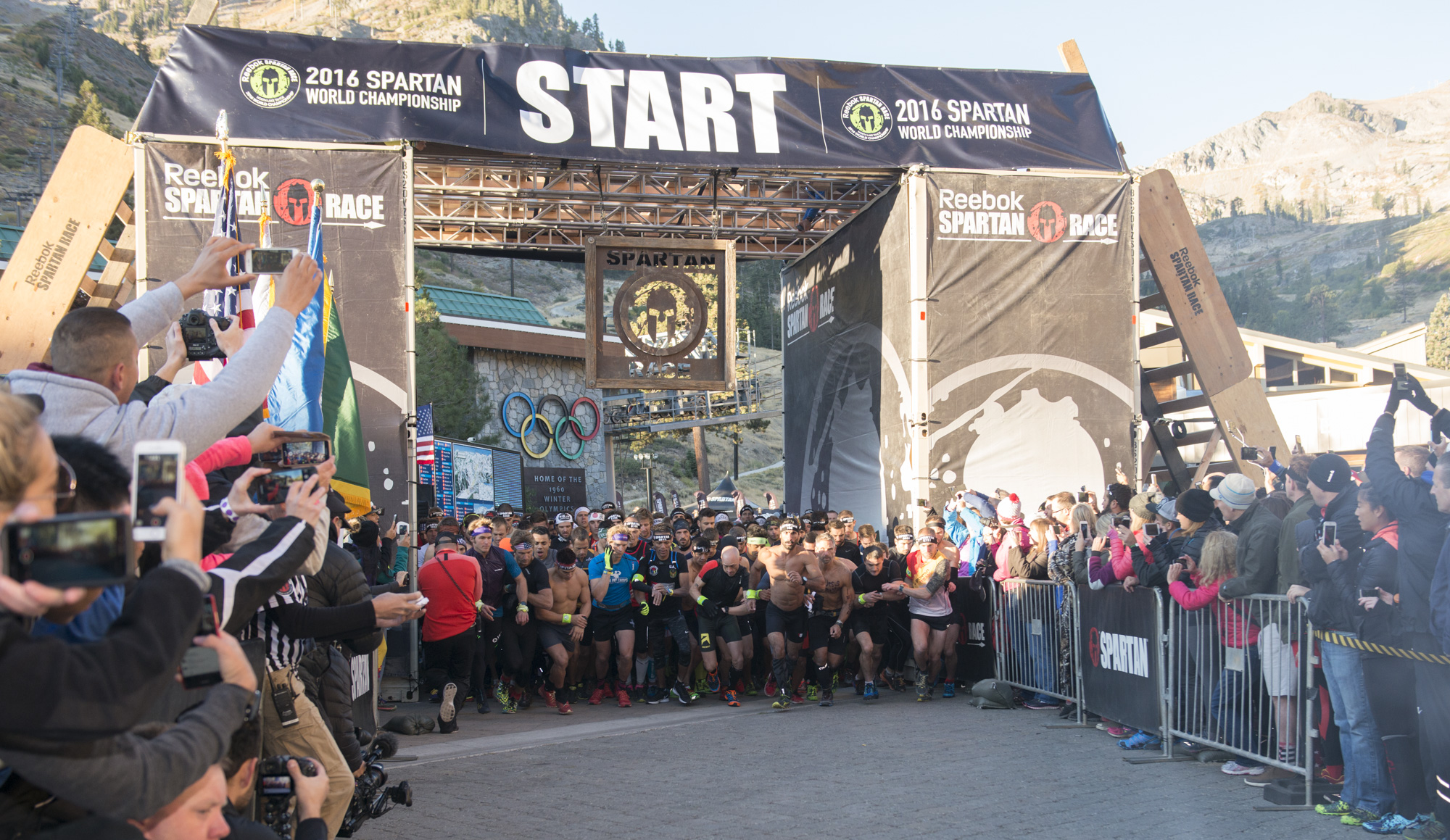 Spartan Race World Championships will officially be returning to Lake Tahoe, California for another year. Mud Run Guide received word earlier today that the series world championship will be back in Squaw Valley, Lake Tahoe in 2017. 2017 will mark the third year Spartan Race has hosted their world championship at the former Olympic venue. In 2017, athletes will be competing for over $500,000 in cash and prizes.
In 2017, in order to qualify for the championship heat athletes will need to finish top five in any Spartan Race during the 2017 season. 2016 brought one of the most exciting finishes of the year in Obstacle Racing with the burpee off between Lindsay Webster and Faye Stenning. With more and more top athletes getting into the sport of OCR, 2017 looks to be another exciting year for OCR. See below for more details regarding the announcement and qualifications.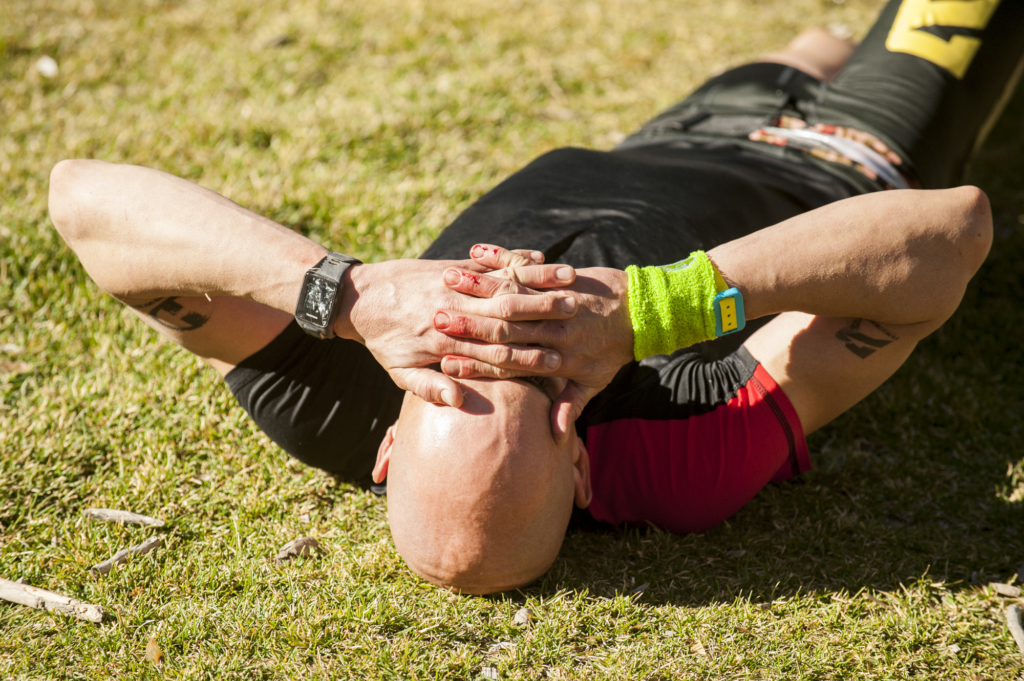 ---
Spartan Race, the world's leading obstacle race company, announced today that the internationally renowned mountain destination Squaw Valley, Lake Tahoe will host the Reebok Spartan Race World Championship at North Lake Tahoe, on September 30, 2017. This will be the third straight year that North Lake Tahoe has hosted obstacle racing's preeminent championship event.
The weekend will feature races for all types of athletes and families to participate in. The World Championship Beast, as well as the Elite, Competitive and Open category Beast races will take place on Saturday, September 30th. Sunday will play host to the Beast and 26+ mile Ultra Beast.
The Reebok Spartan Race World Championship is obstacle racing's pinnacle event and the premier event in the global Spartan Race series. In order to qualify for Saturday's World Championship heat, men and women racers must finish in the top 5 at any Spartan Race around the world during the 2017 qualifying season. Once someone has qualified and finishes in the top 5, the qualification will go to the next finisher.
Known throughout the world for its pristine lake and impressive panoramic mountain peaks; Lake Tahoe features many attractions, world-class restaurants and great places to stay, making it ideal for elite athletes, fitness enthusiasts, weekend warriors, and families alike.
"I am thrilled to announce that Squaw Valley, Lake Tahoe will once again host the 2017 Spartan Race World Championship," said Joe De Sena, Founder and CEO of Spartan Race. "We are thrilled to continue our partnership with Squaw Valley and the North Lake Tahoe Resort Association for a third year and look forward to working together to deliver a world-class event for our racers. With its Olympic roots and significance in the world of sports, it's the perfect stage for racers to test themselves against some of the best athletes and most challenging terrain in the world."
---
---