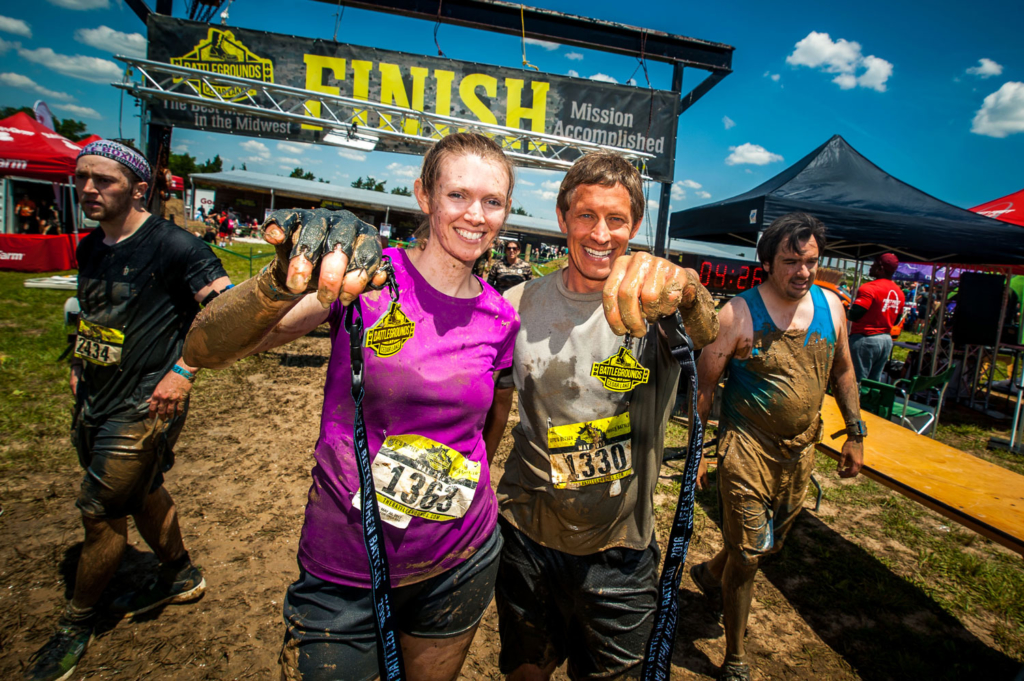 After six years in business, The Battlegrounds continues to grow in terms of participants (last year's race included runners from 29 states) and recognition. It is the Missouri's only permanent venue that is an OCR World Championships qualifying race. 
The Battlegrounds will hold its ninth bi-annual race on Saturday, May 20 beginning at 8 a.m.  Runners can select to take on either a 5k or five-mile mud run where they will experience the demands of more than 30 military-themed obstacles for those who want to test their physical and mental abilities.  The Battlegrounds is located at 11008 Schreckengast Rd. in Wright City, Mo. next to Cedar Lake Cellars winery and event venue.
Unlike its competition, The Battlegrounds features plenty of freebies including free spectator admission so guests can watch their loved ones from many course vantage points.  Free parking, free gear check and a free kids' mud zone area for children 12 and under are available, as well as the unusual amenity of on-site showers for mud run participants.  Post-event activities include individual and group award presentations, a festival area with food and drinks, and walkable access to the adjacent Cedar Lake Cellars winery.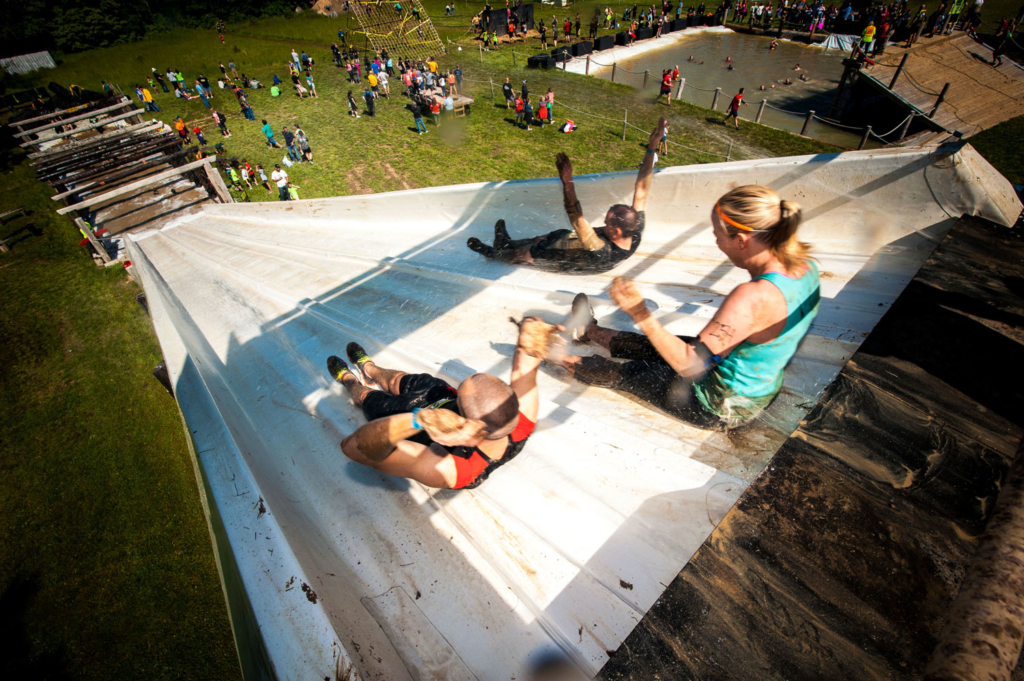 The obstacles, vary each year to ensure new challenges, include the signature Torpedo Launcher, a 100-foot water slide that empties into a 12-foot deep water pit.  Other highlights include The Gauntlet, which is six lanes of varying difficulties situated over an eight-foot deep water pit.  The Battlegrounds incorporates all types of terrains including creeks, woods, fields and valleys that add to the intense level of competition. 
Proceeds and a canned food drive held at the mud run will benefit Operation Food Search (OFS), a hunger relief organization that provides food and nutrition education.  Founded in 1981, OFS helps feed more than 200,000 individuals on a monthly basis – one-third of which are children – through a network of 330 community partners in 31 Missouri and Illinois counties, as well as in the city of St. Louis.
The Battlegrounds will work with the ShoeCrew to collect racer's shoes.  This local organization was founded in 2008 to provide safe water, as well as sanitation and hygiene training to communities who thirst, in developing countries.  The ShoeCrew keeps 25 tons of usable shoes out of our local landfills each month.  The revenue generated from this shoe collection will help fund a new well in Kashongi Village, Uganda.
The Battlegrounds will host an exclusive wave designated for elite runners to race others with similar abilities.  The 8 a.m. wave is limited to the first 250 runners who can maintain an 8-minute 30-second mile pace.  Awards are presented to the top three individuals for their gender in the 18 to 30, 31 to 41, and 41 and older age groups.   
All participants must be 18 years of age or older.  The race costs $105 for premium time slots and $85 for general admission through Jan. 1, 2017; $120 for premium and $100 for general before Jan. 27; $130 and $110 before Feb. 24; $140 and $120 before March 24; $150 and $130 before April 28, and $160 and $140 before May 20.
---
For more information about The Battlegrounds and how to save on your registration, click here.