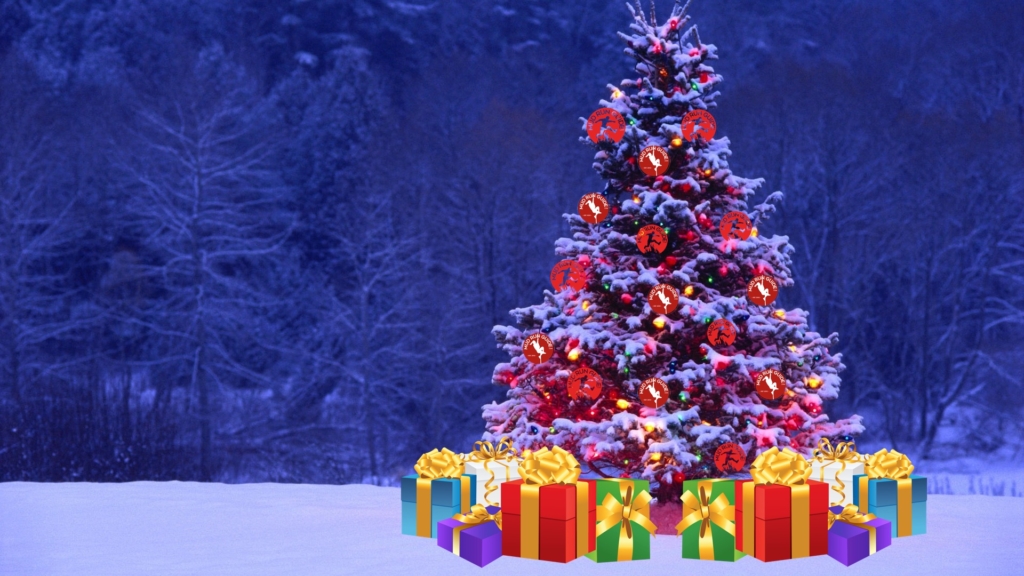 This holiday season, sometimes figuring out the gift for the OCR loved one in your life can be a challenge. While the number of companies that produce OCR related gear continues to grow wading through it all can be challenging. We asked our team at Mud Run Guide what is on their OCR gear wishlist this year. Also what they are looking to give their loved ones. Hopefully, our wishlists help you get some new ideas for your loved ones.
Brett Stewart:
While I'll admit my Amazon wishlist has plenty of power tools as I seemed to wreck a couple at OCRWC this year, the one fitness-related gift I'd like to get this year would be an Apple Watch 2, Nike Edition. The Spartan Tom Tom watch KK Stewart-Paul  gave me has served pretty well for the last 2 seasons, and now it's time for an upgrade – of course, I'll still use the Tom Tom when I'm getting muddy tho!
I guess it depends on whom I'm giving a fitness-related gift, but I'm a huge fan of the 1/4 crew socks from Mud Gear and have been wearing the gray ones every day. Come to think of it, I should buy a few more pairs for myself too. It may sound shameless, but I've given away dozens of the Hammer Strength Apparel training day tops, and everyone raves that it's their favorite shirt. If you don't trust me, ask Brakken or anyone else who's been on the receiving end.
Chris Lewis:
If I could gift one item, it would be the Kit Brix. This is definitely a "nice to have" item, but not a must have. It's saved several garbage bags every weekend and makes the process of lugging gear too, from, and cleaning up much easier.
If I could receive one item, it would be the entrance to <whatever race I'm wanting to do next>. There's always some race coming up on the horizon I still need to register for!
Bonnie Wilson:
What I want: I never have enough rain gear. I live in the Pacific NW where it's going to be basically non-stop rain from now until June. I have two good running rain jackets but they can never get dry fast enough. That being said, being from the NW I never have enough hoodies. Living in the NW hoodies are are a thing. we live in them from September through the spring.
What I would like to give, I have several friends (and myself) who are always talking about ways to pay our accomplishments forward. I am donating a bunch of my race medals to children's charities that will turn around and use them to put smiles on kids faces. (Medals for Mettle or something like that).
Rachelanne Gladden:
There's a new insanely minimal shoe from Poland called Primal Evo. I got a pair for Beard™ for his birthday and I'm obsessed with them. So ridiculously comfy, and my knees feel amazing running in them. Zero break in time. I would gladly take another pair!
For friends, I would get them an OCRWC registration to inspire them to qualify…
Margaret Schlachter:
For me, for the technophile in your family who likes taking video, I would definitely recommend getting them the new DJI OSMO Mobile. I recently got myself one and it's been a game changer in shooting video, especially Facebook live. Otherwise, this year I am more into getting my friends and family my time more than anything else. It is planning a weekend away or find a race we can both travel to and plan the whole thing giving my spouse a card talking about the adventure to come.
For my friends, I have already sent out a couple spear kits I make over at Dirt in Your Skirt out to friends for this holiday season. As well a new pair of Inov-8's always goes over well with my friends and family.
Want More Ideas?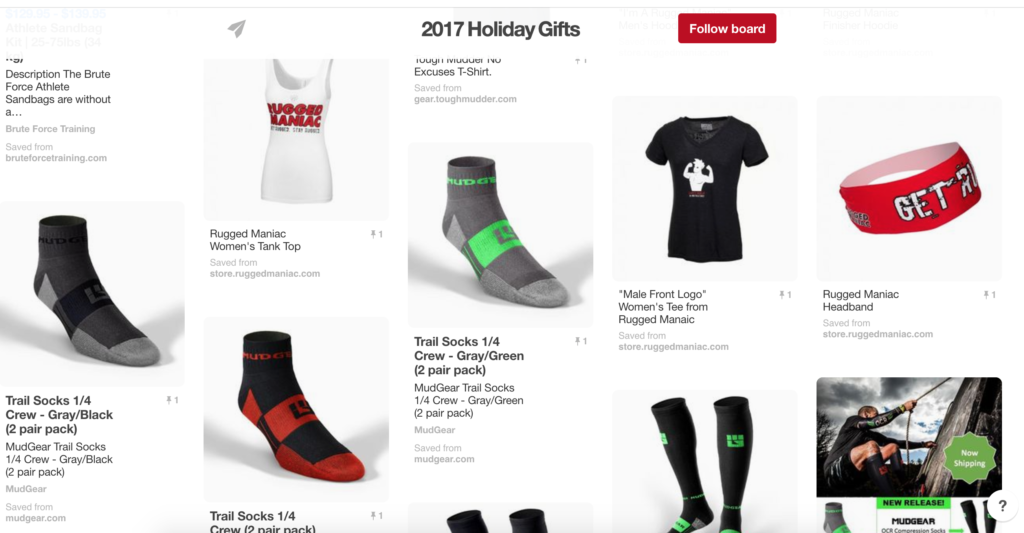 ---
Disclaimer: The viewpoints expressed by the authors do not necessarily reflect the opinions, viewpoints and official policies of Mud Run Guide LLC, or their staff. The comments posted on this Website are solely the opinions of the posters.