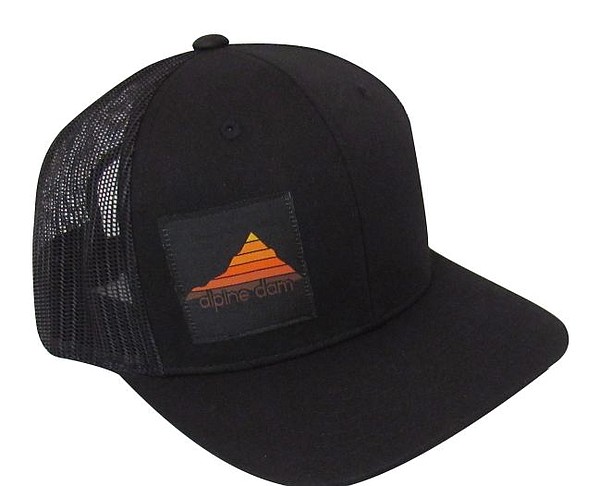 Make no mistake, I like testing gear from all over adventure sports, as a side gig to Mud Run Guide, Kristen and I also put on triathlons, duathlons, and some other cool multisport events. From Orca Wetsuits to Kona Deep Water, there is no shortage of cool items I get to wrap my greasy little fingers around and take out for a spin (psst, hey Suunto, I'm still itching to test out the new Spartan Collection!) many items I've fallen in love with and use on a daily basis, but to date none of them have been directly responsible for saving my life – until now.
It All Started on a Tuesday
The morning began not unlike any other Tuesday when I received the silence was shattered by a ringing doorbell, breaking my concentration from the do-or-die match on I was engaged in with Dr. Zoidberg on my iPad. "Futurama can wait, this is important, " I said to myself and retrieved a package from Ryan, my UPS guy. He seemed in a jovial mood, but I was having none of it – this package addressed from Marin County California held important cargo, and I was eager to expose the contents to the incandescent light of my foyer… I'm sorry – too dramatic?
Ok, I actually was geeked to check out the Alpine Dam Adam had sent me, I'd picked out the BoFax model, named after BoFax Loop, a stretch of road in Marin County popular with the county's cyclists, and an aptly named Golden State (albeit pink) hat for K. I've got an odd-shaped dome, and right out of the box the BoFax was a perfect fit, looped around my cranium like a 43-mile loop of hard climbing road. (I'm not sure what any of that meant, I'm trying desperately to cram these Marin County references in, but I'm not well-versed in "Friscoian" like screenwriter Tod Brilliant.)
Anyway, I loved the cap and threw it on my head for the day, and the next one, and the next one… the fateful Thursday!
Suspense Builds
If you've read any of my books or followed along with me here on MRG over the years, it's pretty clear that I'm not always the brightest bulb, and while sometimes you can chalk my self-demeaning nature up to tomfoolery, occasionally I am a real dunce. This is one of those occasions.
"Ugh, this is going to suck – bad" was my first thought.
While redecorating our kitchen, I plopped a heavy clay pot/vase thing with a metal vase on top of our refrigerator, just a little too close to the door. A little groggy and scatterbrained, I threw open the door of the old fridge on Thursday after K brought Vivi to school, and jarred the pot loose – metal base and all. While gravity had its way with 5 or 6 pounds of clay and metal, I was all too busy looking for breakfast; at least for a fraction of a second before I was knocked to my knees and seeing black.
While stumbling, I instinctively brought my hands to the point of impact on my head, knocking my new Alpine Dam hat to the floor along with the shattered pottery, and that's when my fingers hit blood. "Ugh, this is going to suck – bad" was my first thought, followed by "Shit, I'm going to need stitches."
As I grabbed some paper towels and began to put pressure on the wound, I began to realize what had happened, and then my stupidity hit me – the ill-placed pot could've easily killed my wife, daughter, or dog if it had hit them. As that ever-so-sobering truth washed over me, I looked down at my BoFax, which was now upside revealing a small spot of blood right next to the ribbing. I gingerly bent down and picked it up with one hand while the other was holding my brains in (or so I still thought) and flipped it over to see a small dent on the outside, perfectly perpendicular to the stitched-in webbing that gives the hat its shape when it dawned on me; this thing had probably saved me from a head full of stitches, or possibly worse.
After a few more minutes of pressure, the bleeding stopped, and I was left with a sore lump on my stupid noggin, a few dozen shards of faux Indian pottery, and the all-too-real truth that not only had I gotten extremely lucky that I wasn't seriously hurt, but I was doubly grateful that I was the one who took the knock (while wearing my new lucky hat) and no other member of my household was injured, or worse. No stitches or lingering issues (or any more than normal) and a new-found appreciation for at least one or two of Newton's laws.
Adam to the Rescue, Again
After sharing my mishap on Facebook, a few days later another Alpine Dam box arrived – it seems Adam had read my "review" and sent me a new BoFax to replace the "old" one. Nope, no way. That lucky hat is staying with me, so I'm going to give away the new Alpine Dam BoFax to one lucky reader who posts the stupidest thing they've done (keep it clean, please) on our Facebook page under this post.
The Review
Buy the hats, duh!
Seriously, one thing I dig about each style is the difference in cap and bill styles, so there's something for everyone, and they are all named after bitching NorCal themes & places.
About Alpine Dam: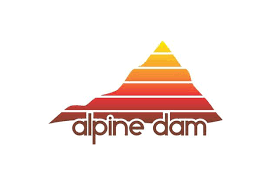 Alpine Dam officially launched bringing premium hats that represent their passion for the outdoors and Marin, California. Alpine Dam was inspired by a unique Northern California lifestyle where one can participate in seemingly any sport they desire almost year round.
There is a level of energy that people exhibit when training, working out or racing that is inspiring. You may see that person running in the rain or heading to the gym before work on the coldest day of the year. Alpine Dam takes inspiration from those people and moments. Whether someone is on a surfboard or a bike, that energy is almost contagious when you see their joy and their level of concentration.
Alpine Dam works to express this passion and share it with other people who have the same enthusiasm regardless of where they live. Alpine Dam is bringing to market high-quality headwear in a variety of styles. Alpine Dam strives to embody the discipline, determination, and joy that they see every day in their community.
This month Alpine Dam has introduced ten hat styles, two being for children. In approximately six weeks Alpine Dam will be releasing an additional four styles.
Each hat tells a different story with the name reflective of Marin and California.
Alpine Dam has released
The BoFax, named after the iconic road on Mount Tamalpais
The

Bolinas

, a tribute to the surf spot
The Golden State, the iconic name we see embodied by the hills each summer

Muir Beach

, a stunning beach at the foot of Mount Tamalpais

Ridgecrest

, a popular road on Mount Tamalpais
The Radar, the USAF radar sight on Mount Tamalpais
The Shoreline, a tribute to the Pacific coast
Summit, Representative of the summit of Mount Tamalpais
Panoramic, a children's hat named after a popular road for cyclists
Bolinas Jr., a children's hat also after named after the surf spot