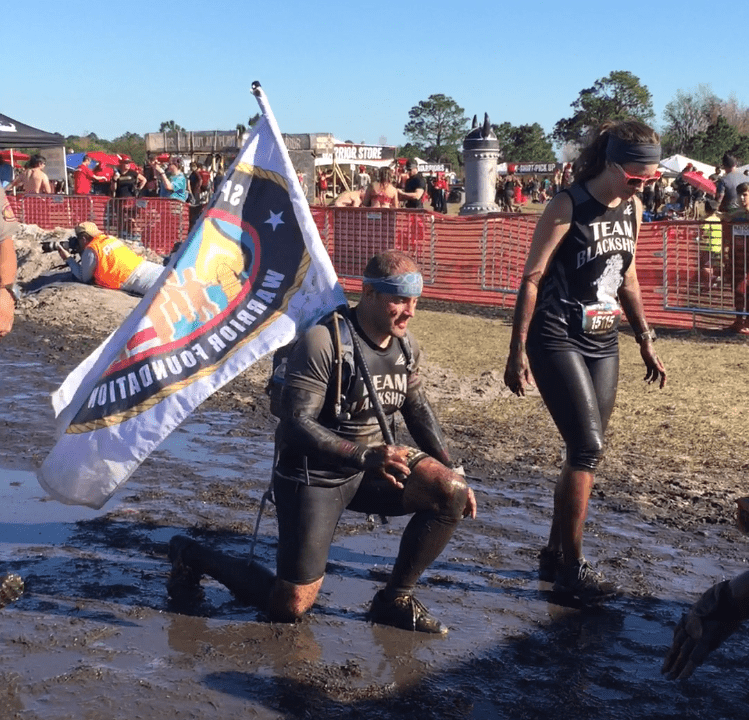 What would you lunge for? Joshua Andrews recently attended the first Warrior Dash event of the year in Florida. But instead of running the race like most participants Andrews, a member of Team Blacksheep, wanted to do something extra for the Tampa-based charity Special Operations Warrior Foundation, a charity which Blacksheep supports. Andrews came up with an idea, he would lunge the entire 5K obstacle course in the process raising money and awareness for this cause which helps pay for the education of the children of Special Operations personnel. This is his story:
I wanted to do something to bring awareness and exposure to the charity because honestly more people need to know about them and what they do.  Given that the charity serves families of special ops personnel that have fallen, it needed to be something that would be challenging and some people would think is kind of crazy plus possibly even out of reach.  That's that kind of challenge that makes impressions and shows the seriousness of the effort.  So I figured that lunging the entire 5K Warrior Dash course while carrying the SOWF flag would do just that.  Knowing that every participant would be going by me on the course and would see the flag, it would be a great way to show off the charity's logo, spur questions and give me the ability to answer them on along the journey. 
It did just that.  I began the walking lunge journey at 8:00 am and crossed the finish line 7 hours and 29 minutes later after covering about 3.3 miles totaling well over 5,000 lunges.  My wife stayed with me taking some photo and video updates on Instagram.  Along the journey a lot of people got engaged with the challenge and asked what I was doing, if I was doing that for the entire race and why, asked questions about the SOWF, gave thanks for the support, gave their service branch battle cry as they passed, gave high fives, fist bumps and some even did lunges with me.  One of my TBS teammates lunged with me the last 1.5 miles.   I actually got a bunch of thanks for service, but I have never served, I just really appreciate and respect everyone who is and has served.  They sacrifice and do a lot to keep us safe which allows us to do OCR and many other things in our lives.
Raising awareness and giving the SOWF exposure to the charity was my purpose for my lunging journey.  I feel it was very successful and hope that people have a better understanding of the charity and even look more into them. Maybe some people will possibly even donate if they are able to!  It's a great cause and there are many ways to donate (http://specialops.org/ways-to-give/)  If someone does want to donate to the SOWF, and would like to let them know that they heard about the SOWF from this Team Blacksheep lunging journey, there is a comment section on the donation page they can fill out and put just that!  
Below is some info about the SOWF.
Mission Statement
The Special Operations Warrior Foundation ensures full financial assistance for a post-secondary degree from an accredited two or four-year college, university, technical, or trade school; and offers family and educational counseling, including in-home tutoring, to the surviving children of Army, Navy, Air Force and Marine Corps special operations personnel who lose their lives in the line of duty.
The Special Operations Warrior Foundation also provides immediate financial assistance to severely wounded and hospitalized special operations personnel.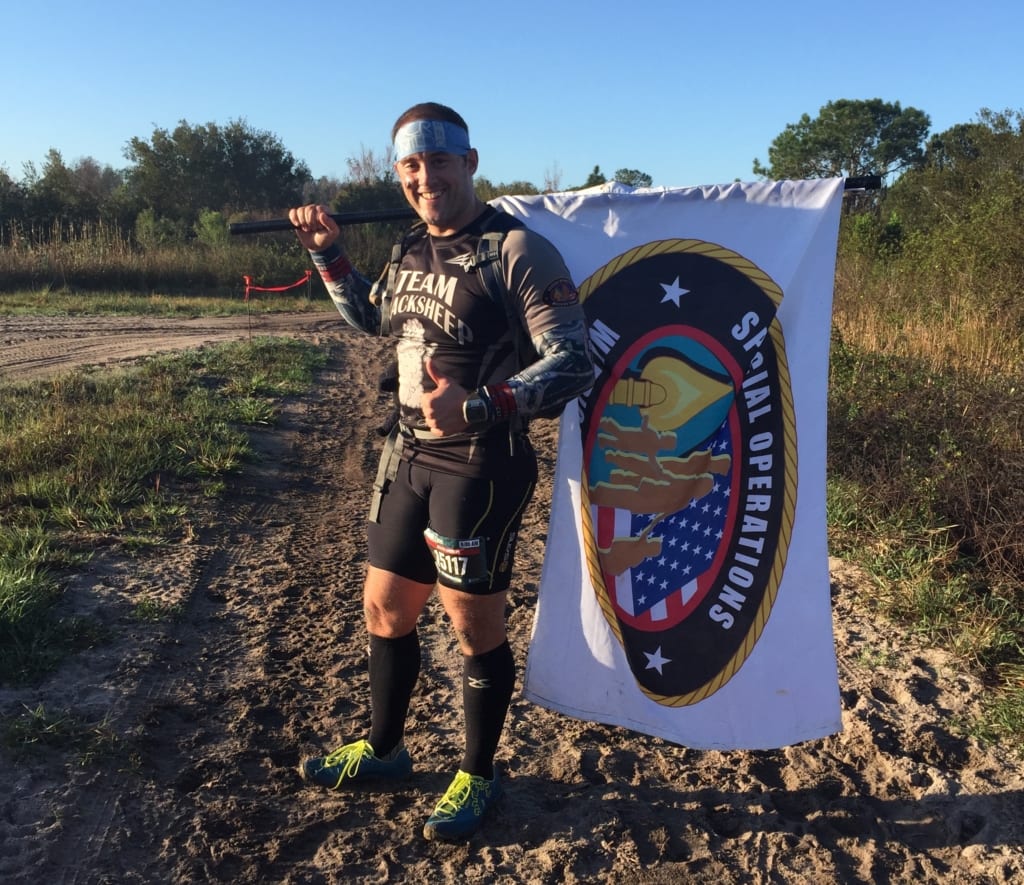 Finishing in about 3 more lunges!
---
Use discount code 5MRGWD2 for $5 off your Warrior Dash registration
---