Survival Run Nicaragua begins on Friday afternoon, held on the island of Ometepe in the middle of Lake Nicaragua. The extreme endurance event enters its 5th year with athletes flocking from around the globe to tackle an event dubbed one of the toughest events on the planet with a 5% – 10% finish rate annually.
This year we will be on hand following the race providing updates throughout the 24-hour event. As we count down the days until the start we are looking at some of the top teams, men, and women to watch from around the world.
Smarmy Bastards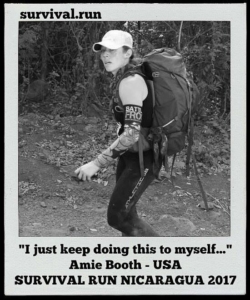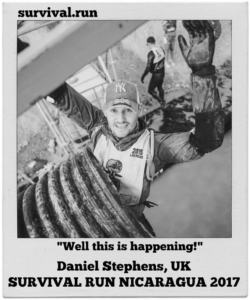 Amie Booth and Daniel Stephens have teamed up to create team Smarmy Bastards. Booth is returning to Survival Run for another crack at the challenging course. She is a multiple Death Race finisher, ultramarathoner, extreme endurance athlete, and multiple World's Toughest Mudder competitor. Her background in endurance events sets her up to compete well at Survival Run. Her partner Daniel Stephens is from the United Kingdom and also knows how to suffer. He was in the British Army for 11 years. Some of his endurance racing accolades include competing in World's Toughest Mudder twice and the former BattleFrog's BFX 24 obstacle race.
Team NFA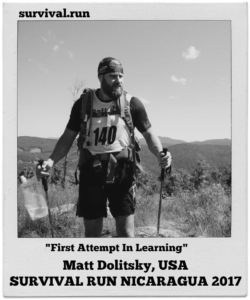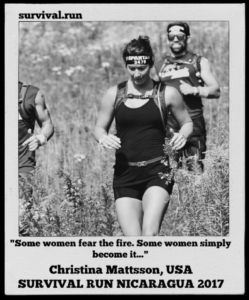 Team NFA consists of Matt Dolitsky and Christina Mattsson. The pair raced the last World's Toughest Mudder together as a team so when it comes to racing together they know each other's strengths and weaknesses. Dolitsky and Mattsson are taking on Survival Run for the first time but are no strangers to endurance racing and pushing to the extreme. Dolitsky is a multiple time Death Race and now AGOGE finisher. Mattsson was one of the race directors for the latest Spartan Race AGOGE. She is a Vermont native that recently moved to Florida. Both should be able to push themselves to their limits and could find themselves with all four pieces of the finisher medal.
Other teams racing include Adventurous as F*ck (Jesse Moreno and Oscar Romero), The Immortals (Denise Costea and Jason Spare), WSOM (Brandon Jones and Ryan Lynch). The race kicks off with registration and packet pickup on Friday afternoon at 5:00pm. Tomorrow look for the top women to watch.
---
Fuego y Agua pages (Facebook, Instagram, and Twitter) will have live running coverage during the race and we will have on Facebook updates throughout the race live from in Nicaragua.