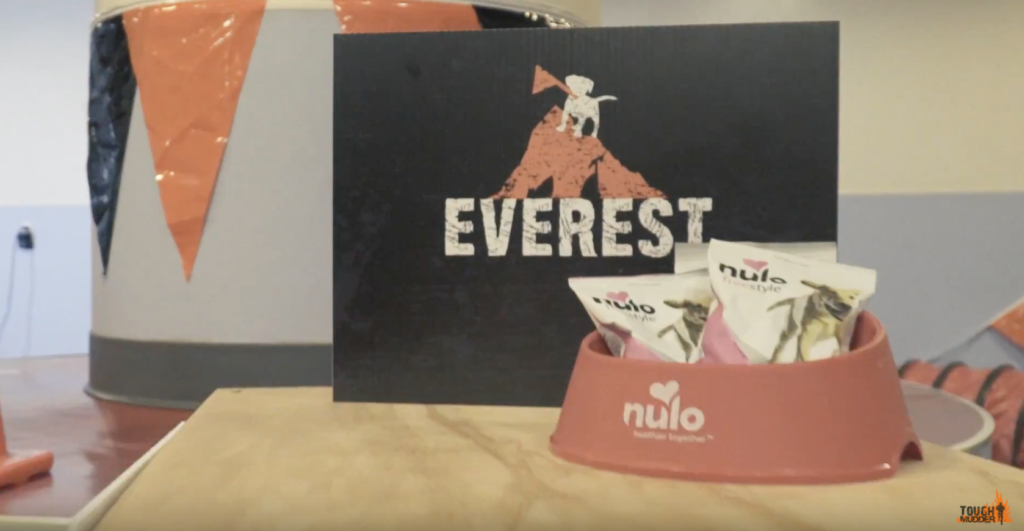 Yesterday, Tough Mudder teased a new event for the obstacle course racing series. Mud Run Guide got a sneak peak at the new event in advance of the April 1st announcement. Move over Tougher Mudder, Toughest Mudder, and World's Toughest Mudder there is a new event in town for April 1. Get ready for Puppy Mudder from Tough Mudder presented by Nulo Pet Food. Tough Mudder who once introduced Baby Mudder is now introducing Puppy Mudder in advance of April 1st. See full release below and find a Human Tough Mudder event near you (and save) with Mud Run Guide.
Puppies Will Fuel Up with Nulo to Test Their Endurance Skills on Doggone New Obstacles
NEW YORK, NY (March 31, 2017) – Tough Mudder, Inc., the leading active lifestyle brand announced today in partnership with Nulo Pet Food the launch of its newest and furriest endurance event series, Puppy Mudder, launching on May 1 in Dogtown, Calif. Puppy Mudder is the brand-new obstacle course challenge designed for dogs and puppies of all breeds and dog years. It's a dog eat dog world for some, but Tough Mudder is doing its part to give thousands of dogs a chance to come together to take on the inaugural Puppy Mudder.
"Tough Mudder has more than 2.5 million participants globally, and we are more committed than ever to put some teeth behind our effort to expand that number by including creatures of all shapes, sizes and breeds," said Jesse Bull, SVP of Product and Media at Tough Mudder, Inc. "Along with our great partner, Nulo, we believe the addition of the fun and unique Puppy Mudder will do just that, while promoting active and healthy lifestyles for all furry friends."
As presenting partner of the new Puppy Mudder series and maker of high animal-based protein, grain free pet food, Nulo will provide premium fuel to the pups as they burn energy across more than one dozen obstacles on the course. Nulo will reward the furry new Mudder athletes by replacing Tough Mudder's customary finish line beer with tasty treats and Nulo-branded finisher headbands.
"Nulo is excited to partner with Tough Mudder in supporting Puppy Mudder throughout 2017, which is sure to be a lot of fun despite some hairy obstacles," said Michael Landa, CEO of Nulo. "We share a dogged determination to give these puppies a chance to escape their ordinary dog park and enjoy adventurous and healthy lives."
A full list of Puppy Mudder obstacles will be released on April 1. Here is a preview:
Up-and-Downward Dog: Puppies will be challenged during this pawsitively ruff com-pet-ition to stretch their athletic limits
Puppy Pyramid: This almost im-paws-able puppy gymnastics challenge might be the hardest obstacle of the day, as it requires pups to give their fellow dogs a helping paw. Puppies will be judged on their balance, teamwork and grace by official Tough Mudder ruff-erees.
Barktic Enema: In this fur-ocious challenge, puppies will be given the oppawtunity to run around in circles in pursuit of the ever-elusive tail.
#fakenews 
---
Find a human Tough Mudder near you and learn how you can save a few bucks on your registration from Mud Run Guide. Click Here for more information and find your next Tough Mudder today!
---