Spartan: Ultimate Team Challenge is back for a second season with some new hosts. Currently, NBC is testing out the course at an undisclosed location outside of Atlanta and filming of the popular competition reality show will begin soon. The second season will air at 10pm on June 12 on NBC. This year Apolo Ohno, Kevin Washington will be calling the play-by-play action on course with MJ Acosta and Nick Swisher sideline reporting.
---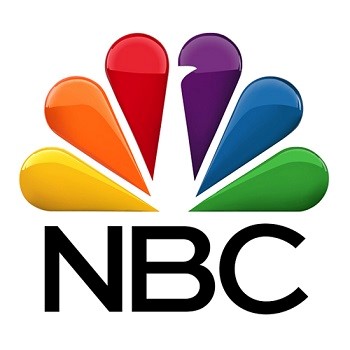 UNIVERSAL CITY, Calif. — April 7, 2017 — NBC's "Spartan: Ultimate Team Challenge" set its announcing crew for its upcoming eight-episode second season. Hailing from the producers of the Emmy Award-nominated competition series "American Ninja Warrior," the series raises the bar on obstacle course racing and ups the ante for teams whose will and determination will be pushed to the limits as they strive to come out on top. The second season begins Monday, June 12 at 10 p.m., following a two-hour edition of "American Ninja Warrior."
Decorated U.S. Winter Olympian Apolo Ohno and ESPN and radio personality Kelvin Washington will deliver the play by play action to audiences as the teams race through the demanding course. MJ Acosta returns as a sideline reporter alongside Major League Baseball all-star Nick Swisher, who joins "Spartan: Ultimate Team Challenge" following a 12-season career that included a World Series championship with the New York Yankees.
"Apolo, Kelvin, MJ and Nick bring a firsthand understanding of the rigors these teams endure as they work together to take on this intense and grueling new course," said Paul Telegdy, President, Alternative and Reality Group, NBC Entertainment. "With these four experts at the helm, viewers will get an up close look at the adrenaline, teamwork and sheer excitement of every episode."
Inspired by Spartan Race — the creators of the world's most demanding obstacle course races — "Spartan: Ultimate Team Challenge" takes team competitions to a new level. Groups of friends, families and co-workers are put to the ultimate test as they attempt to complete a grueling half-mile Spartan course packed with never-before-seen obstacles designed to challenge the will and endurance of all who attempt it. Shot at night with an industrial backdrop, each team will compete on one of the most punishing courses ever devised and must push through the pain to win $250,000.
In each episode, six teams of five — four athletes alongside the support of a team captain — will compete. No team can get through the course and reach the finish line without working together. From rope-burning climbs to crawls through cold, wet mud, the competition culminates with some of the most back-breaking obstacles ever built. Along the course teams will encounter the relentless tire swing and the dreaded slip wall, plus the debut of rigorous new obstacles that have never been seen before in any competition.
Last summer, "Spartan: Ultimate Team Challenge" averaged a 1.3 rating, 5 share in adults 18-49 and 4.2 million viewers overall, according to "live plus seven day" averages from Nielsen Media Research. "Spartan" ranked #1 or #2 in the time period with each of its three special Monday telecasts in adults 18-49 versus ABC and CBS competition. It was a strong upscale show, indexing at a 118 among adults 18-49 living in homes with $100K+ incomes (with 100 representing an average concentration of those homes).
NBCUniversal International Formats is the global distributor of the "Spartan: Ultimate Team Challenge" format.
"Spartan: Ultimate Team Challenge" is executive produced by the "American Ninja Warrior" team of A. Smith & Co. Productions' founders Arthur Smith and Kent Weed. Brady Connell also serves as executive producer alongside Joe De Sena and Jeffrey Connor from Spartan Race Inc.