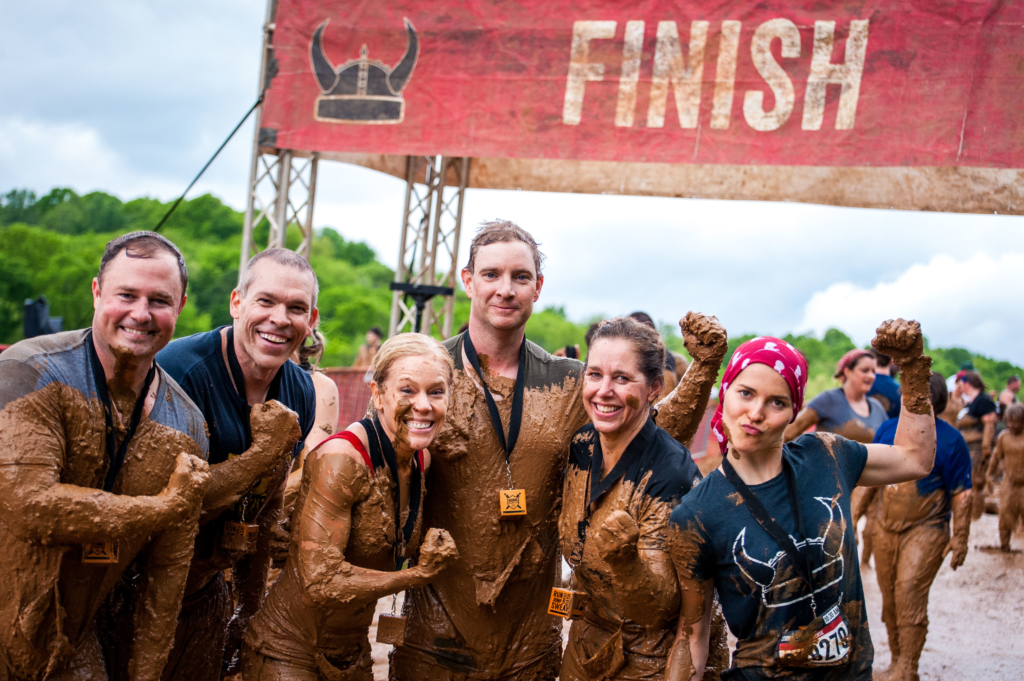 Warrior Dash announced today that the popular OCR series will return to Missouri. The return is set for September 30. Warrior Dash hinted to Mud Run Guide that they would be releasing additional venues for the season and this appears to be the first addition. Warrior Dash Missouri will take place on Saturday, September 30 at Blackhawk Valley Hunting in Old Monroe
---
Chicago, Ill. – April 25, 2017 – Warrior Dash, the 5K obstacle course race that more than 3 million people have completed since 2009, today announced the addition of Warrior Dash Missouri to the 2017 season schedule. Warrior Dash Missouri will take place on Saturday, September 30 at Blackhawk Valley Hunting in Old Monroe.
From now through May 2, registration is only $40. Visit WarriorDash.com to secure a spot in a competitive, preferred, or standard wave.
Obstacles
With 12 obstacles making up the 5k Warrior Dash course, many signature obstacles will return to the Battleground in 2017 including Muddy Mayhem, Warrior Roast, Goliath, Alcatraz, Pipeline, Fisherman's Catch, and more. New obstacles debuting in 2017 include:
Magic Carpet Ride: Competitors can "walk on water" as they cross the wobbling, slippery mat to get to the other side. Core strength, balance, and speed are the three wishes of choice to fly on the Magic Carpet Ride.
Pallet Jacked: The water will cushion competitors falls as they traverse across swaying decks hovering above the water. Make it across, and competitors will be one step closer to the finish line.
Bridge the Gap: To reach each plank and summit the top of the pyramid, competitors will need to stretch as tall as they can. Calf muscles and hamstrings are the key to successfully Bridging the Gap.
St. Jude Children's Research Hospital
Entering its sixth consecutive year, Warrior Dash continues their philanthropic commitment with St. Jude Children's Research Hospital. Participants can sign-up and fundraise as a St. Jude Warrior. In doing so, they gain access to the St. Jude VIP tent, with private showers, and additional benefits. All donations go towards the St. Jude Red Frog Events Proton Therapy Center which opened on the St. Jude campus in Memphis in late 2015.
A Kick-Ass Festival
The Warrior Hangout offers something for everyone – participants and spectators alike. New in 2017 is the Stein Standoff and Tire Flipping. In Stein Standoff, ten Warriors will test their strength as they hold up their stein with a straight arm. Bend, spill or drop the full stein, and lose the standoff. Winner walks away with a stein full of beer. Warriors can test their strength or race their friends with Tire Flipping.
Participant Swag and Medals
A new finisher t-shirt will be debuting at Warrior Dash in 2017. Participants will continue to receive a Warrior Dash signature fuzzy helmet with their registration. A new year brings a new twist on participant medals with Warrior Dash's 2017 edition featuring a cube-shape that can double as a die to promote fun workouts and training routines.
The OCR World Championships and Warrior Dash
Warrior Dash is again partnered with the OCR World Championships, and in addition this year, the inaugural U.S. OCR Championships. The U.S. OCR Championships will take place on Labor Day weekend, Sept. 2 and 3, at Y.O. Ranch Headquarters in Mountain Home, Texas.  The OCR World Championships will take place October 13-15 at Blue Mountain Resort in Ontario, Canada. Competitive Warriors can qualify for these events by finishing in the top 10 for their gender in any Warrior Dash competitive wave (only top three qualify for the Pro divisions). The top three male and top three female finishers will be recognized on stage at their respective Warrior Dash award ceremony.
---
---