Kansas City Family Timber Challenge starts with a quick pep talk to the kids (no parents allowed). The kids then help to get the families excited, and just like that you are on your way as you high-5 the cowbells over the starting line. This is the start of Family Timber Challenge.
The FTC is a family event wit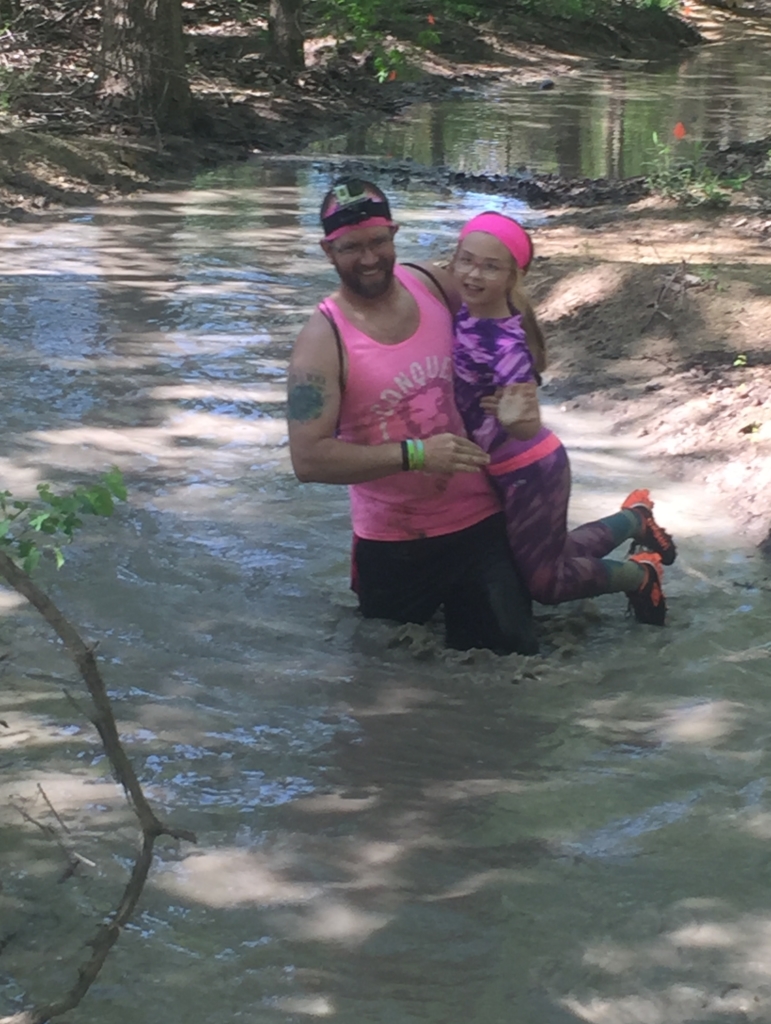 h a tough but doable single track trails. The course is just over 2 miles long. Anyone can conquer this course. I was running with a friend and his daughter. Most people were in groups of no less than three people (usually two kids per adult). The Timber Challenge course is not a new venue in Kansas City, they host some challenge style events, meaning there is no timing or winner, throughout the year and have done so for a few years now.
This is also the site for the CTG/XTC Mega 10k.
This event has several low obstacles on relatively difficult terrain, like fallen tree creek crossings, mud pits, and a new creek walk. One thing that sets this event apart from others is the zip line. The entire course is under ziplines that tower above you which happens to be an obstacle, climbing the tallest zipline platform.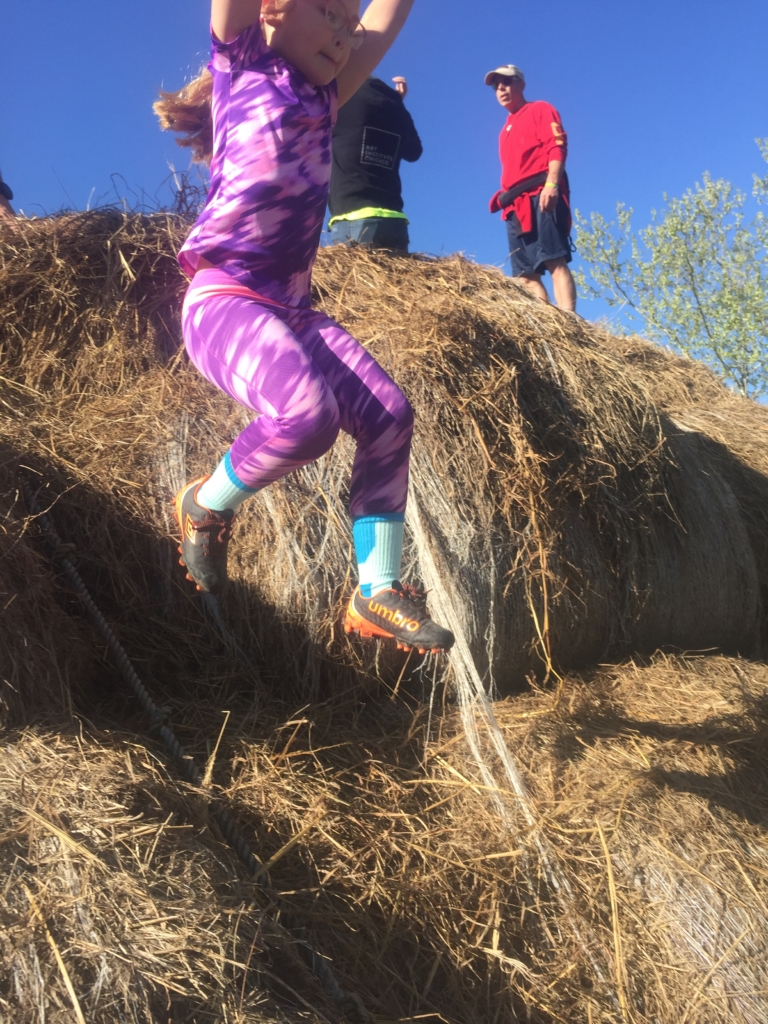 The platform towers over five stories high and exactly 77 stairs according to my friend's daughter. While this event may not be for the diehard OCR racing enthusiast, it exceeded my expectations. Most participants appeared to be novice obstacle racers. Many stepping outside of their norm to attempt and conquer this challenge was a fresh dynamic.
Ever so often on the course, you heard the cry of a child who had pushed their limits on the course but otherwise the majority of the time the groups seemed to be enjoying themselves.
This was my first time at the Family Timber Challenge, however not my first run at the venue. One new thing Timber Challenge is doing is actual start time groups. In past events you signed up for a start time then just entered the start corral, which in my opinion is a step in the right direction for getting serious racers to attend the other events hosted on the site. Also, the FTC featured two brand new wall obstacles the first of which was 6 feet tall, immediately followed by an 8-foot wall.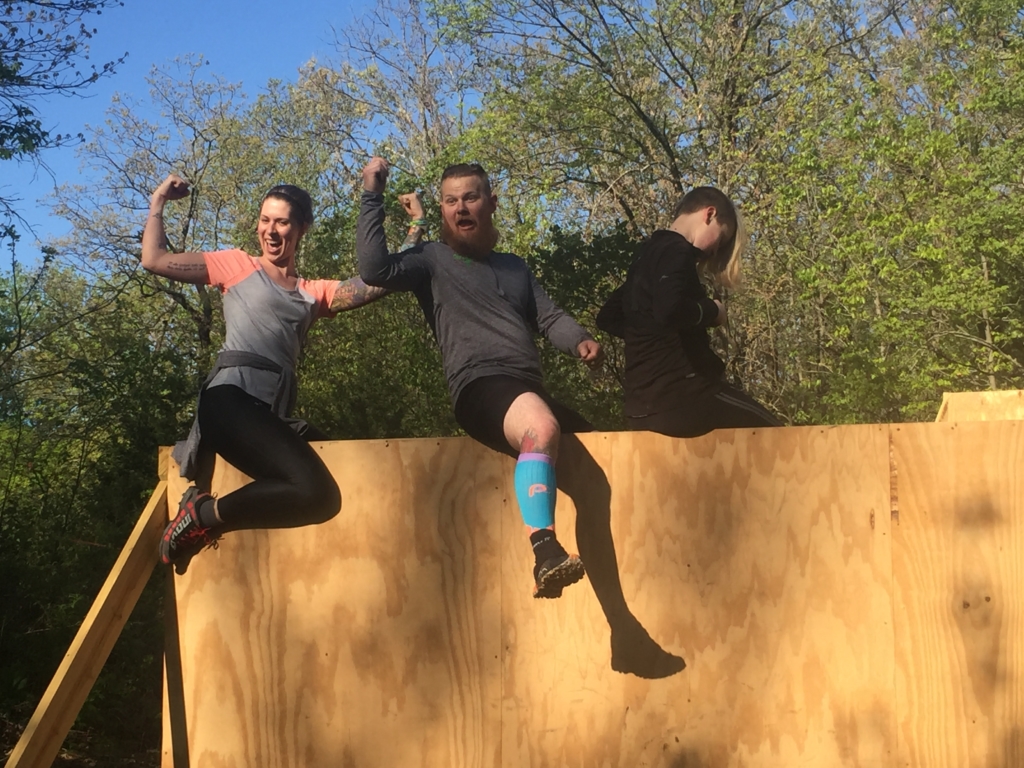 Once you cross the finish line, you receive a wooden Timber Challenge Dog Tag. The atmosphere for the FTC event featured face painters and bubble machines in the festival area. Forest Timber Challenge is a great way to get the family and kids out of the house as well as introduce a new and young crowd to OCR.
If you and the family are interested in doing an OCR together, this is an excellent and more affordable option than some of the traveling events. The Timber Challenge has more events this year the dates for which are: May 21 5k Timber Challenge, June 11 Wild Women Timber Challenge, September 30 CTG/XTC Mega 10k, and October 22 Fall Family Timber Challenge. Overall I give the FTC a 4 out of 5 rating only because I would like to see a few more OCR type obstacles, otherwise, this is a fantastic event for all ages.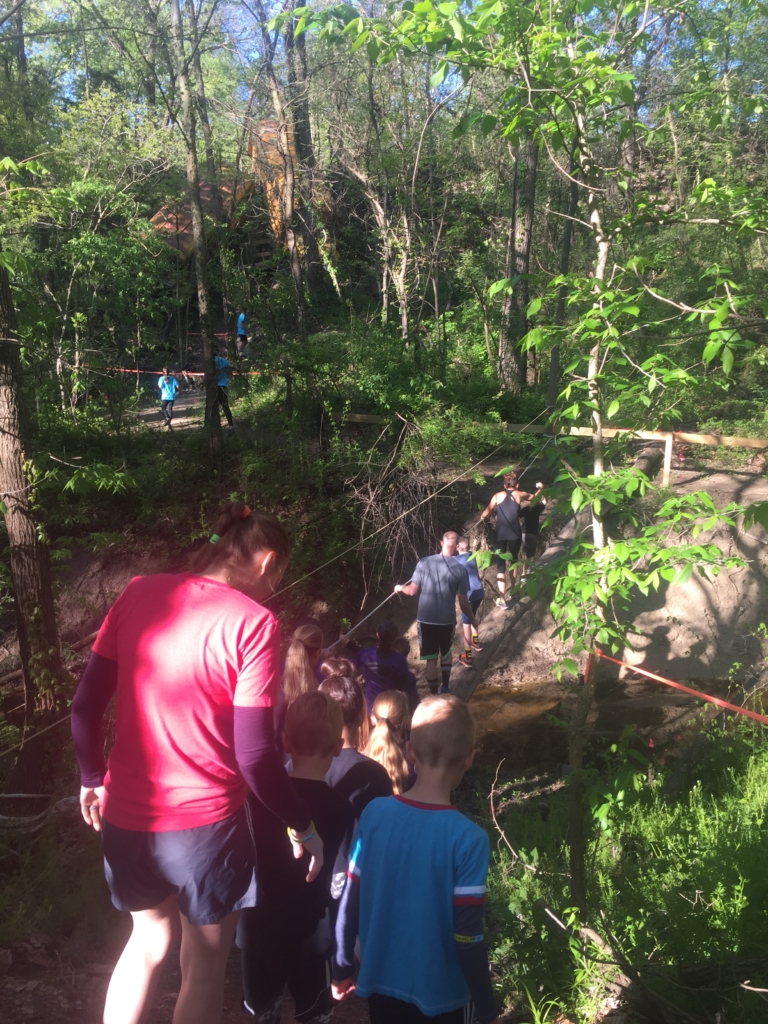 Rating: 4/5
---
Have you done a Timber Challenge Event?  
Leave your own Kansas City Family Timber Challenge review and feedback…