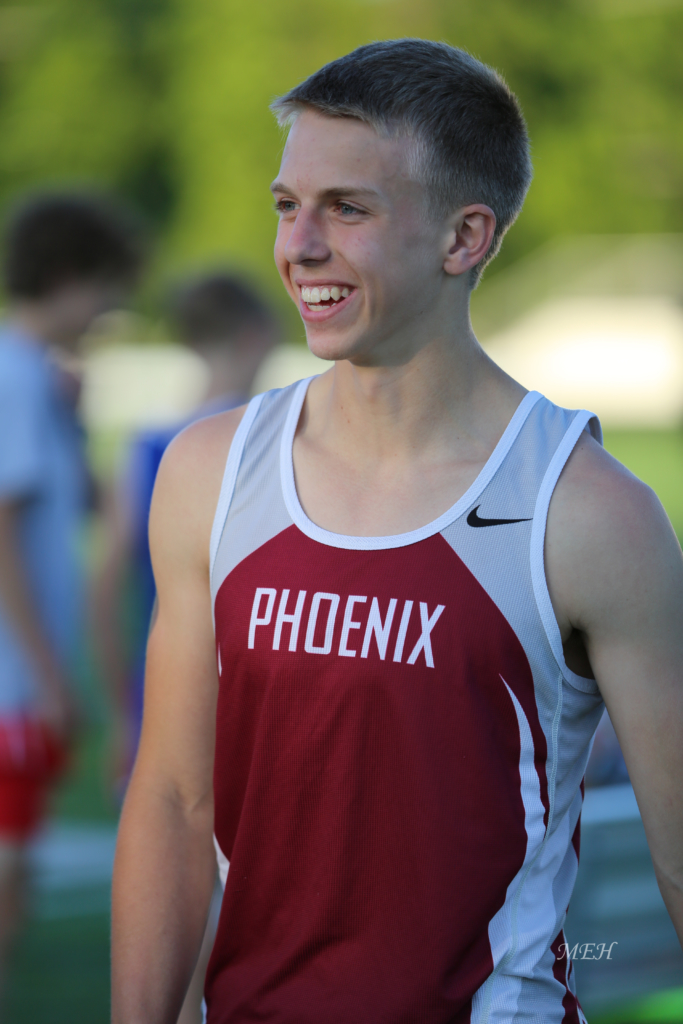 Name
Nate Jones
Age
15
Lives
Ashburn, VA
Grade
Starting 10th in August
Favorite OCR series
Spartan Race
Favorite obstacle
Multi-Rig
Least favorite obstacle
Spear throw
Ideal race distance
10-15 miles
2017 OCR goals
I would like to podium in 2017. At 15, I would be the youngest Spartan to podium. Veejay Jones (the youngest member of the Spartan Pro Team) holds the current record when he took the podium at 16.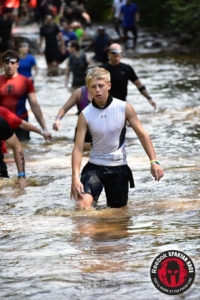 Brief bio
I am 15 years old and I am just finishing up my freshman year in high school. I've been active in team sports since I was 5 when I joined my first soccer team and I continue to play with a local select team when I am not training for my high school cross-country or track teams. I have trained at a local gym with my family and their friends since I was 10. I've consistently trained with adults over the years because there were no serious options for athletes my age. I have been lucky to be friends with some great trainers over the years that have helped me to train safely, develop good form and set my own goals. I ran in my first half marathon when I was 13 (2:12), and 8 months later I ran my second half and dropped 24 minutes (1:48). In 2016, I was introduced to OCR when I ran a local 12+ mile race with my parent's team. It was a fun experience, but I knew I wanted to do something more competitive and that is when my dad signed me up for my first Spartan Race.
Social media
Twitter – SpartanTeen@Nate44Jones
Instagram – @spartanteen
Facebook – Nate Jones
Why do you compete in OCR and how did you get started in the sport?
I ran in my first OCR to fill in for a runner on my parent's team who was injured and couldn't run. I knew everyone on the team having trained with them for years and it was fun, but I knew I would have liked it more if I could have just run ahead and not waited for the team. I really like the different obstacles; it makes the race fun and it makes training more interesting.
What went through your head the first time you crossed the finish line?
I couldn't believe that I had just finished a Spartan Race. After that moment I knew I was going to be running a lot more in the future.
What is a typical week of training like for you?
During the school year, I train with the cross-country and track teams every day. Those workouts vary with long runs, drills, and strength work. I also do strength training at home and at two different gyms. We have at least one Spartan workout a week with a focus on obstacle training. Over the summer, I will be adding in more long distance and endurance workouts to get ready for my next races in Virginia, Pennsylvania, and the Trifecta weekend in West Virginia.
What is your favorite workout?
5-10-15
5 – Pull ups
10- Push ups
15 – Squats
Do as many rounds as possible in 20 minutes (while wearing a 20-lb weight vest)
My personal best is 15 rounds weighted and 24 rounds without a vest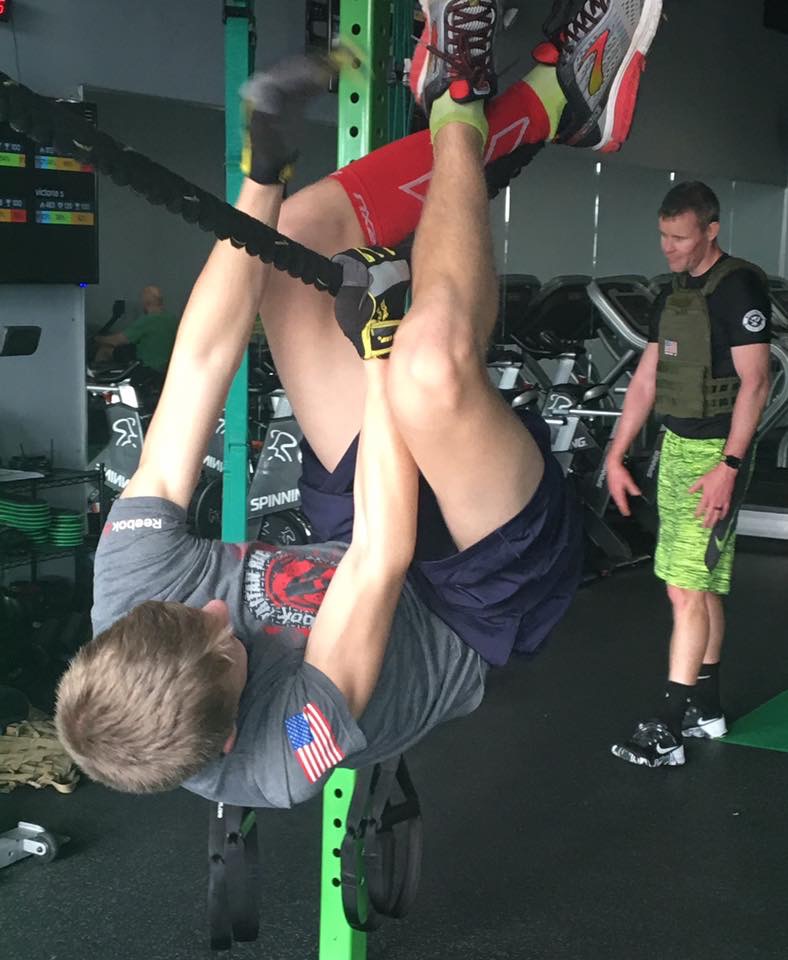 Do you follow a diet or can you still get away with eating whatever you want since you're still young?
I don't follow a specific diet but I do make pretty healthy choices, like fruits, vegetables, and lean meats most nights. I never drink soda and rarely anything other than water. I don't always do dessert but I can polish off a bag of Mint Milano cookies or a box of Buncha Crunch at a movie.
Which classes are your favorite and least favorite in school?
English and gym are my favorite classes while history and science are my least favorite classes.
Have you thought about which colleges you want to attend or what major(s) you might choose? If so, where/what are they and why do they appeal to you?
No I have not thought about what college or major I want to do in college yet. I have thought about enlisting after high school as on option. My father and both Grandfathers served and the GI Bill could really help with school. I would be interested in qualifying for an elite unit like the Rangers or Green Beret.
Next year I am taking a Marketing course so that I can then take a sports marketing class the following year. I like the possibility of finding a career that I can make money and still do what I enjoy at the same time.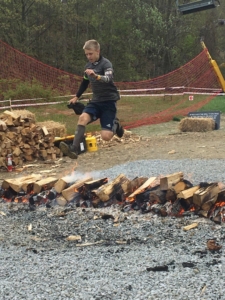 Outside of OCR, what is your biggest passion?
Outside of OCR I like to play soccer and other sports. I have been playing soccer since I was about 5 years old and I have always loved the game since. I also like to spend my off time playing video games. Some of my favorite are FIFA, Rainbow 6, Call of Duty. Anything I can play online with my friends is good.
You're one of the younger competitors in most races. Do you have dreams of being one of the top OCR athletes when you get a little older?
Yes, my goal is to be the youngest athlete to podium at a Spartan Race. That means I have to get it done this year, as Veejay holds the current record when he was on the podium at 16.
Do you think cost (usually $100+ per event) is the reason there are so few, you, top-level OCR athletes? If not, what other factors do you think affect why there aren't too many college- and high school-aged athletes on most start lines?
I think there is a low expectation of young athletes and I think that trainers and gyms are afraid to push young athletes too much, so you don't see a lot of kids my age strong enough to compete at this level. I started weight training really early, but from the beginning, the focus was always on good form and safety. When I see kids my age at the gym they don't know what they are doing. They have bad form and nobody to help them make it better. Younger athletes shy away from weight training because they usually don't have the right support to develop their own instincts and push themselves.
It may not be fair to say I don't think that the cost is prohibitive since I am not the one paying for it, but the cost to compete at this level is high and the actual event cost is just a piece of that. Participating in OCR means a lot of travel and so far we have just focused on events we can drive to.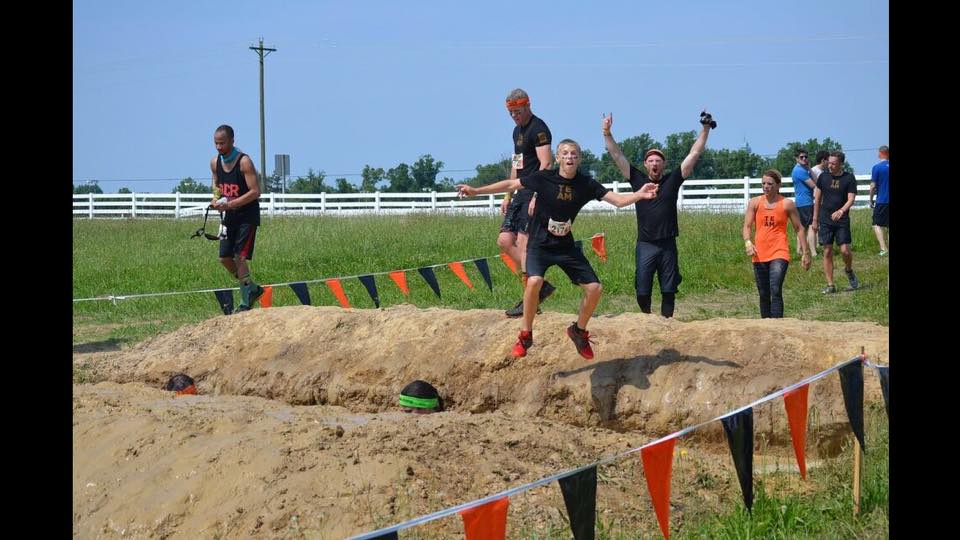 If OCR was offered as a standard high school sport, would you have chosen it over track or cross-country?
I don't know. It would depend on what a HS sport would look like and what the training was. I have enjoyed the focus on running on the CC and track teams this year with a great coach and then having a separate focus on the OCR training. I think keeping them separate has helped me to focus on one thing at a time, making me a strong runner and a strong contender on the obstacles. If there was a HS OCR team they would need to have obstacles just as competitive as mainstream races.
I think that the hardest part of getting involved with something at a competitive level while still in high school is that it gets very hard to juggle school work, team commitments, family time, and getting any personal time in, too. The days are just never long enough.  I do see OCR as a sport that requires an athlete to have strengths in every area – strength, cardio, endurance, strategy – and training for any OCR makes me a better athlete in anything I want to do.
Do you follow any of the elite racers on the pro circuit? If so, who is your favorite and why?
Robert Killian. He is the 2015 Spartan Race World Champion, a winner of the Best Ranger Competition and a US Army Green Beret.
Do your friends still consider you crazy for "doing all of those mud runs"? How many people have you been able to convince to join you at a race?
Maybe at first, but I don't think that they were surprised I was so in to it. I think adults are more surprised by me doing them. I have convinced one friend to run a half-marathon with me but not yet an OCR. I run with friends I train with (not my age) and my dad, but we don't stay together during the race.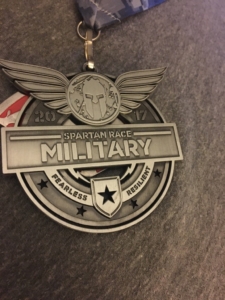 How many medals do you own and what do you do with them after the race? Which one are you most proud of?
I have medals from 5 Spartan Races since August 2016 and one other mainstream OCR (I don't mention the name because I was under age to officially participate), as well as my two half marathons in 2015 and 2016. I think the one I like the best is the Spartan Sprint Ranger medal, but I am most proud of the Beast medal from NJ. It is my most recent race and my first Elite wave and I finished with a really competitive time. I keep them all in my room hanging from the walls so that I can see them.
What is your 15 seconds of fame moment?
It will be when I podium at the West Virginia Trifecta in the fall.
Pretend you're a race director for a day. Describe the course you would design (including pre- and post-race festivals, if you'd like).
The race itself would be similar to a long Spartan or Tough Mudder. I prefer to compete competitively as an individual but the TM has a focus on teams which does offer a fun option especially for people that are not looking at it as a competition.
I like the number of obstacles (+/- 30 in a longer race), but I think they should all be a test of mental or physical ability, not just jumping over a hay bale.
I think that the competitive athletes are not interested in any pre-race events, as they all have their own plan, but some event after the race could be a great opportunity to unwind and discuss the course. Something where newer athletes could maybe hear from or talk to ProSeries runners and get their take on the course and what they did to prepare. Maybe a little like a Comic-Con panel.
I would like to offer spectators more opportunities to see the runners on the course. If not physically, then be able to track them more often to get more check-in times and more points in the race. The long distance races could have spectators waiting around for hours without really knowing where or when their athletes will come in. More options to physically see the runners also offers more opportunities for vendors (retail or food).
I also really like that Spartan is expanding their podium to acknowledge age groups. This isn't just a great opportunity for me but also for some great senior athletes that are still competing and getting great times.