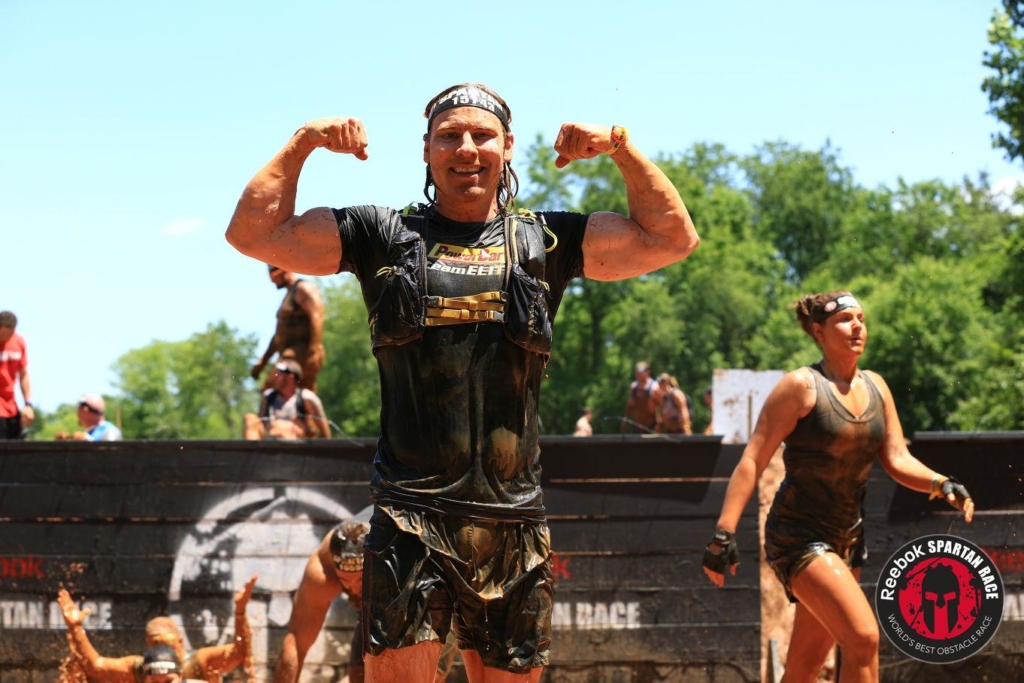 Every athlete has a moment in their life that has inspired them to set their mind on achieving a goal within their sport of interest. They train for many hours, for many weeks, months, and even years. They train their minds and bodies on accomplishing that goal, and when that moment comes in competition when they don't think they can go that extra step or mile, that is when they reflect back on that moment that inspired them to pursue this journey in the first place. This is where the real test begins. That moment of reflection can define whether they will continue, and if the will to finish is strong enough, they will push through and overcome those obstacles – physically and psychologically. Every athlete has that defining moment within them. My moment comes from the journey I've been on since the summer of 2004.
On my way home from swim practice, I was involved in a near-fatal car accident and sustained catastrophic injuries – my heart shifted across my chest, lungs collapsed, 60% blood loss, every major organ was damaged, and many bones were shattered. I would spend the next two months in ICU in a coma on life support and in critical condition. Time no longer existed and what felt like a living nightmare soon became an inescapable reality.
After being resuscitated eight times, I underwent 14 major operations, received 36 blood transfusions and 13 plasma treatments. After regaining consciousness, physical therapy involved learning how to talk with a speaking valve, tying shoes, chewing ice, and learning how to sit upright without assistance. I was told many times from my medical team that my healthy lifestyle and athletic background in high school were vital factors when it came to surviving the impact of the crash along with the next few months of recovery. The healing wasn't fully complete until three years later when I crossed the finish line of the 2007 Hawaii Ironman. From that point on I've raced in several dozen other endurance events including 5 Ironman triathlons, 16 marathons, and 2 ultramarathons. Last year I participated in my first obstacle course race, which was the Spartan Sprint in Washington DC, which I really enjoyed. I had so much fun with this race that I made it a goal to pursue many more OCR events, as well as completing the Spartan Trifecta in 2017.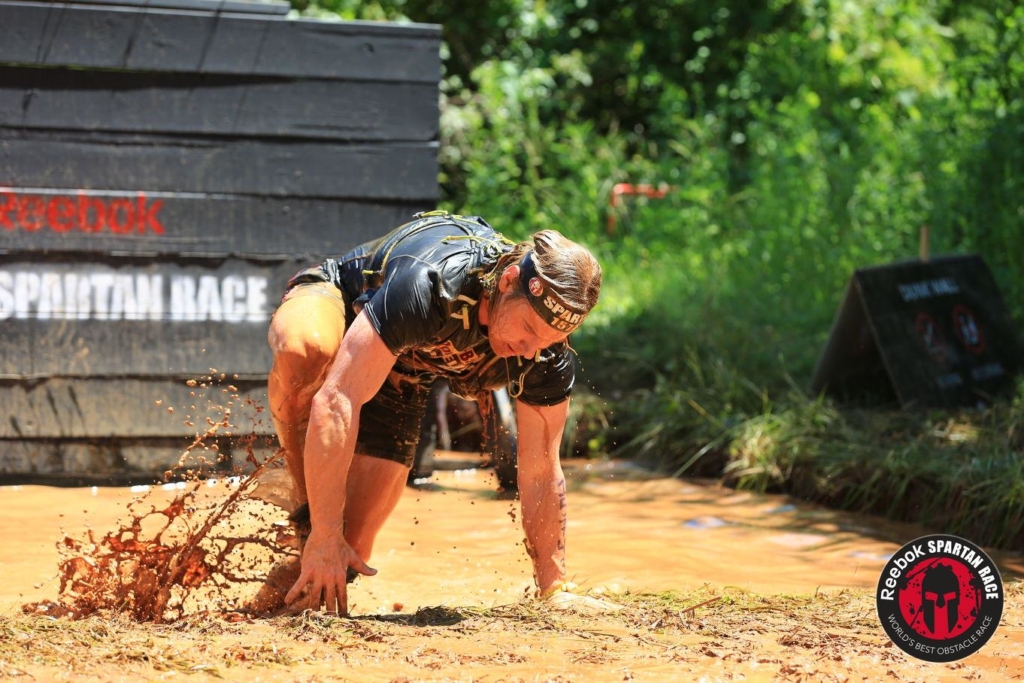 I realized from the 2016 Spartan Sprint, that I needed some work regarding grip strength and improving my climbing abilities. With the endurance background, I had a lot of experience with long distance trail running, but would need to focus my attention on also building up the appropriate level of strength and conditioning needed for the obstacles. My dad helped me build a small OCR workout station in the backyard and over the past year I put in many hours focused on carrying, lifting, climbing, doing an endless amount of burpees, and coordinated strength efforts similar to the obstacles in the race. The hard work and preparation definitely paid off last week when I competed in the Spartan Super in Arrington, VA.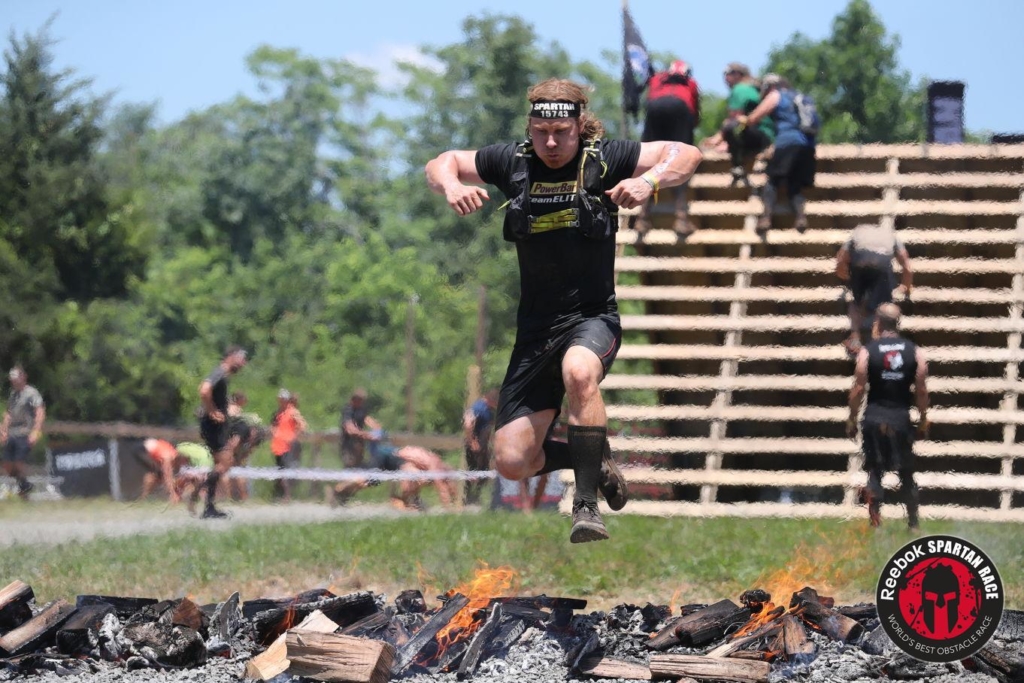 My dad and I made the trip from Southern Maryland down to the Blue Ridge mountains of Virginia for the race. We arrived in the late morning in time to prepare for my designated race time, and as soon as I climbed over the fence, the race had begun.
Throughout the 8.5 mile event, there was a nice balance of trail running in between the obstacles. The strength and obstacle course training from the previous months really helped a lot, especially
during the multi-rig station, carrying the bucket of rocks and sandbag, and the grip strength involved in the climbing up, over, and along the wall obstacles. The burpee training was also very effective because I still need to work on the spear throw and a few of the other obstacles, but overall, it was a really great race.
The weather, terrain, course, volunteers, spectators, and the support from other racers out on the course were truly motivating from start to finish. My dad was also inspired to participate in a Spartan Race with me and has signed up to race in the Spartan Sprint in DC in September to celebrate his 25 years of being cancer free.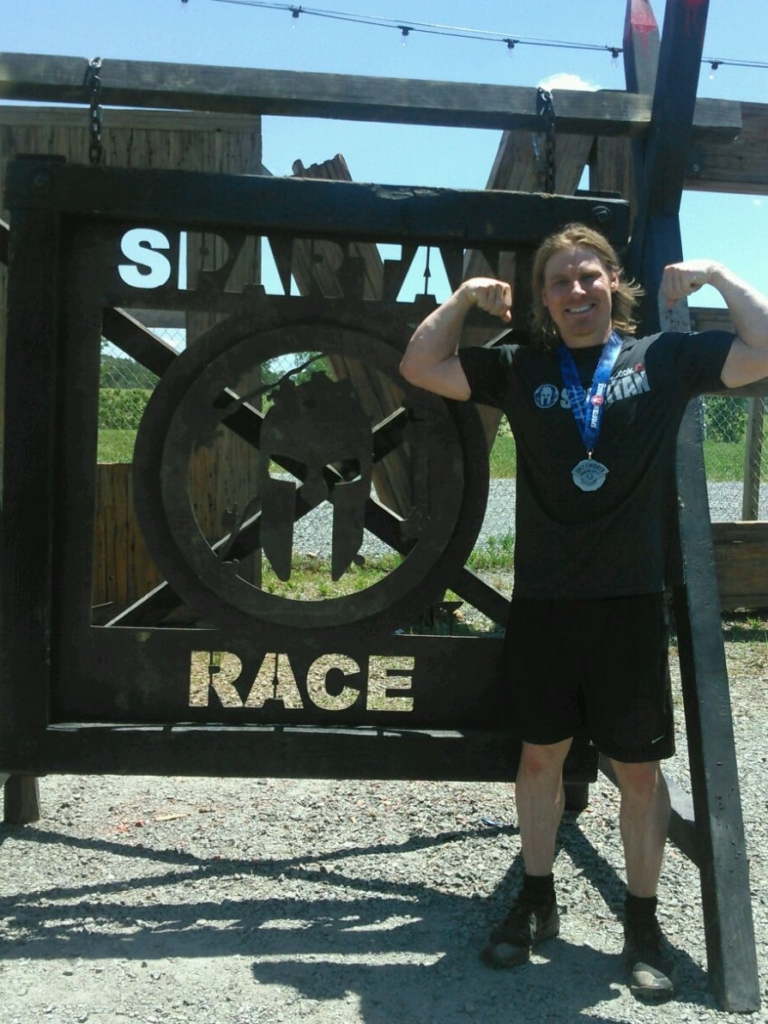 With my endurance background, I've really been enjoying the OCR style of training and racing, and I'm honored to be a part of such a supportive community of athletes.  This year I will continue improving the skills needed to complete the Trifecta, along with several more OCR races.