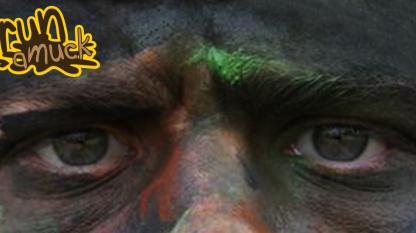 Run Amuck, the Marine Corps Marathon's messiest mud, and obstacle event offer runners arduous obstacles and plenty of mud along a four-mile course on Saturday, June 10, 2017, starting at Butler Stadium. Run Amuck and the scaled down two-mile version of the course, Mini Run Amuck, offer wild fun for rowdy runners (ages 8 and up), outrageous athletes and fun-loving families.
For those who love the Marine Corps Marathon and want a chance to run an obstacle race on a hilly course tucked into the wooden terrain of Marine Corps Base Quantico. We spoke with Rick Nealis about the upcoming event and why over 2,000 participants are expected to run this unique mud run.
The race is set to take place on June 10, 2017 and registration is still open.