CBS and Tough Mudder introduce the latest addition to the Tough Mudder brand today with Tough Mudder X. Tough Mudder X is announced on the heels of Tough Mudder jumping into the gym arena. The 1-mile Tough Mudder X course builds on that momentum offering a 1-mile course that includes 10 obstacles and 10 "workout zones".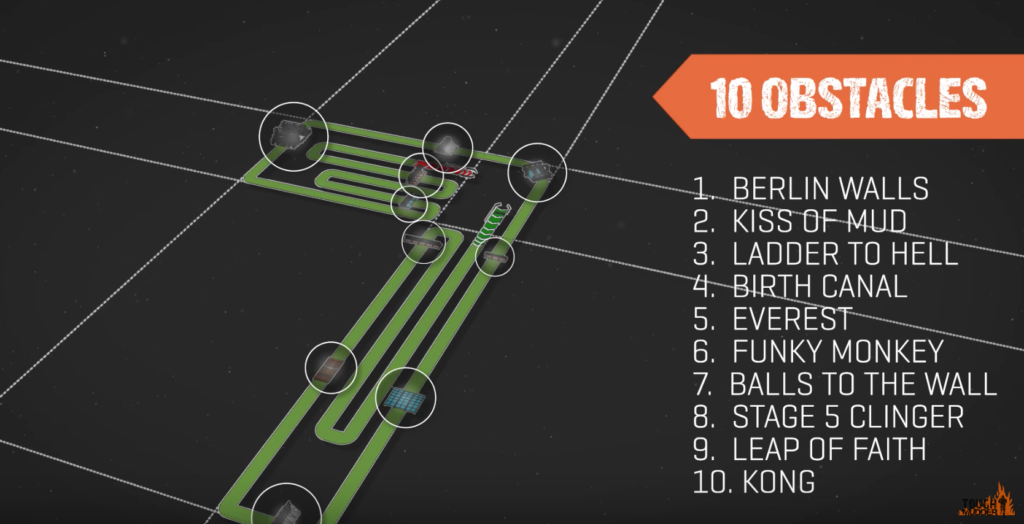 Tough Mudder X will debut on CBS in late August and offers $50,000 dollars in cash prizes split between the male and female winner. The event is set to take place outside of the Twin Cities on July 14, 2017. Tough Mudder has opened up the application process for the top 100 male and female competitors to take on this unique course.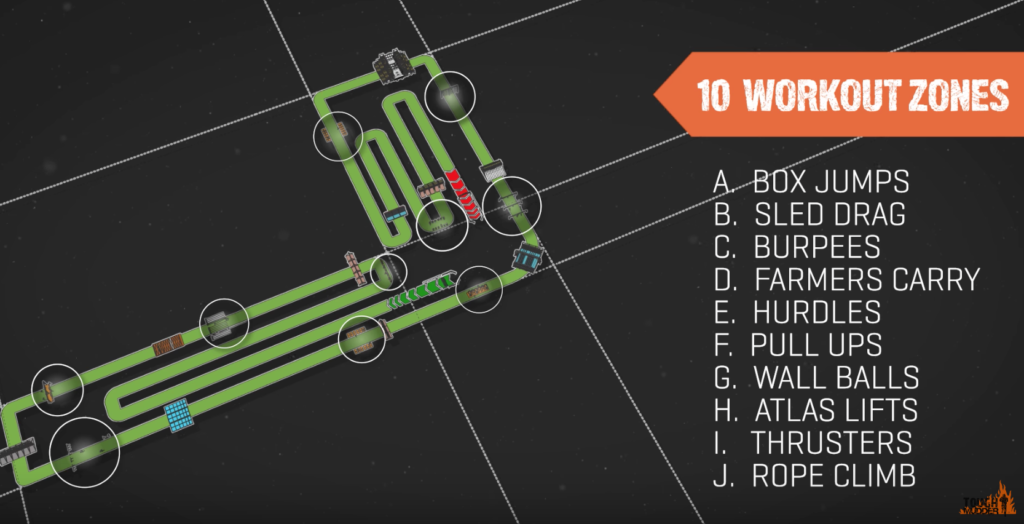 The new event looks to marry both the functional fitness realm and the obstacle racing realm in a unique format. Tough Mudder released this video below outlining the course. It will surely draw in both obstacle racing athletes, functional fitness athletes, and probably a few Ninja Warriors.
Want to Compete?
When – July 14, 2017 9:00am – 9:00pm
Where – 
Wild Wings Oneka, 
Hugo

,

MN
We talked with Hunter McIntyre about Second Skin he hinted that part of his season would be geared towards this new event. A short course featuring obstacles and workouts seems to play into all his strengths. No doubt top athletes from around the fitness industry will be vying for a slice of the prize purse.
For more information on application process, to spectate or judge the competition find out more information on the Tough Mudder website. Full press release below.
---
CBS Sports and Tough Mudder, Inc., a leading sport, active lifestyle and media brand, have expanded their multi-year media partnership to debut all Tough Mudder programming on the CBS Television Network. CBS will broadcast seven shows this year beginning July 22.
The deal features the launch of the new sports event, Tough Mudder X, named "The Ultimate Race to Determine the Fittest and the Fastest Athletes in the World." With the new agreement, all Tough Mudder television programming – Tough Mudder X, America's Toughest Mudder and World's Toughest Mudder – will now debut on CBS. Encore presentations of the shows will air on CBS Sports Network in prime time. 
The two-part Tough Mudder X event debuts August 27 (1:00-2:00 PM, ET) on CBS with the finale on September 3 (4:00-5:00 PM, ET).  
Broadcast coverage of America's Toughest Mudder, the eight-hour, regional overnight competitive race series, begins on CBS on July 22 and culminates with the World's Toughest Mudder, the grueling 24-hour endurance race held in the Las Vegas desert, airing on December 23. Full broadcast schedule below. CBS Sports Digital will also feature 2017 Tough Mudder events on-demand across CBSSports.com and the CBS Sports apps for mobile and connected devices.
With $50,000 on the line, one of the largest prize pools in the fitness sport and obstacle course racing (OCR) industries, Tough Mudder X will pit top male and female athletes across multiple disciplines, ranging from OCR to HIIT/functional fitness training to racing, against one another. The competition will test their strength, agility and speed over a one-mile course in search of the fittest and fastest athletes in the world. $25,000 will be awarded to both the first-place male and female finishers.
"The debut of Tough Mudder X , in partnership with CBS Sports, solidifies our commitment to innovation and continued leadership in the sports event world by debuting the ultimate race in sports that will capture all the hottest elements occupying elite athletes and sports fitness enthusiasts alike," said Will Dean, Co-Founder and CEO, Tough Mudder, Inc. "Due to the overwhelming success of World's Toughest Mudder on CBS, the expansion of our partnership to broadcast further positions Tough Mudder as a leading active lifestyle sports brand and video content company. We can think of no better partner than CBS Sports to bring this new sporting event and all of its drama, action, and excitement that makes for compelling sports television to millions of viewers and fans across the United States."
"We are excited to expand our partnership with Tough Mudder and debut all programming, including the innovative new Tough Mudder X, on CBS," said Dan Weinberg, Executive Vice President of Programming for CBS Sports. "We look forward to further showcasing Tough Mudder's world class athletes and competitions, and all the drama surrounding their biggest events."
Tough Mudder X is a one-mile course that combines the ultimate physical challenges and mental grit of a Tough Mudder course with the intensity of a timed, functional fitness workout and speed of a world-class mile. Elite athletes will be pushed to the brink of their limits as they conquer 10 of Tough Mudder's most signature obstacles, including Kong, Everest 2.0 and Funky Monkey – The Revolution, and 10 functional fitness stations known as Workout Zones, in a battle to be the fastest to cross the finish line.  200 selected athletes will compete in qualifying heats with the top 12 male and female finalists progressing to the Final Rounds taking place on the same day. Tough Mudder X will take place on Friday, July 14 in Hugo, Minnesota.
The CBS Sports and Tough Mudder partnership began in August 2016, bringing Tough Mudder events to television for the first time. In 2016, CBS Sports and CBS Sports Network televised a three-part series on World's Toughest Mudder.
The Tough Mudder broadcast schedule on CBS is as follows (All times Eastern):
Saturday, July 22, 4:00-5:00 PM – Toughest Mudder West, Los Angeles, CA
Sunday, July 30, 1:00-2:00 PM – Toughest Mudder South, Atlanta, GA     
Saturday, August 19, 2:00-3:00 PM – Toughest Mudder Northeast, Philadelphia, PA
Sunday, August 27, 1:00-2:00 PM – Tough Mudder X Prelims
Sunday, September 3, 4:00-5:00 PM – Tough Mudder X Finals, Twin Cities, MN
Saturday, October 28, 2:00-3:00 PM – Toughest Mudder Midwest, Chicago, IL
Saturday, December 23, 12:00-1:00 PM – World's Toughest Mudder, Lake Las Vegas, NV