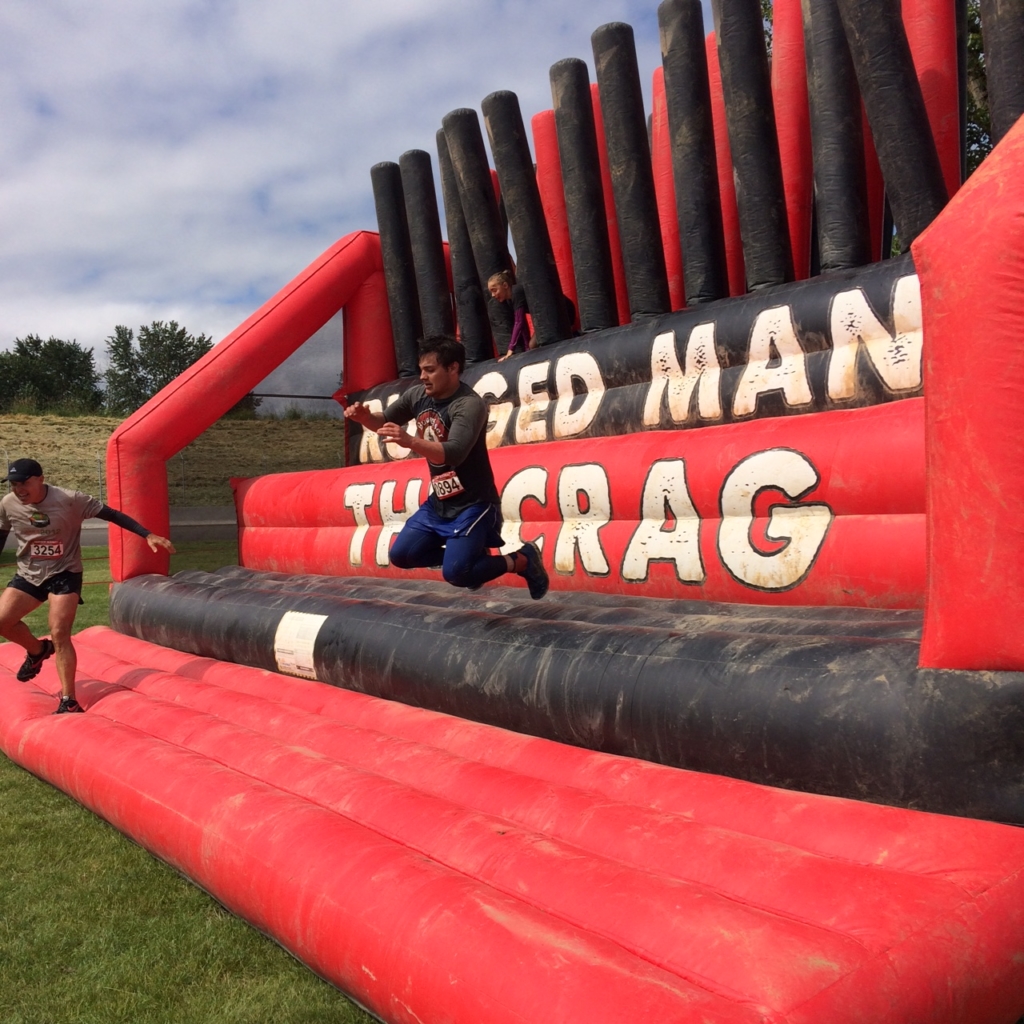 Most people spend their Summer Saturday's lounging around the house, laying out by the pool, maybe having a bbq with friends and family and so on. If you're reading this then we're not like most people. We spend our Saturday's running thru mud and taking on insane obstacles.
That's exactly what I did this past weekend at Rugged Maniac 5k Obstacle Course Race powered by Men's Health. There's so many great things to be said about this race! This was my very first time running Rugged Maniac and it was AMAZING! This year, Rugged Maniac- Portland was held at the Portland International Raceway which has always made for some pretty great racing terrain. The sun was shining, the mud was fresh, and hundreds of mud runners showed up to give it their all on this 3.1 mile course with 27 epic obstacles.
Arriving at Rugged Maniac, parking ($10) may have been one of the most convenient parking I've ever experienced in my time of obstacle course racing. We all know how parking can get at the more well-known events. There was bag check available (free at all 2017 RM events), but with parking being so close to the event I decided to opt out and keep my belongings in my car. Online registration was a breeze and on-site check-in had plenty of volunteers working hard to keep the lines short and moving fast.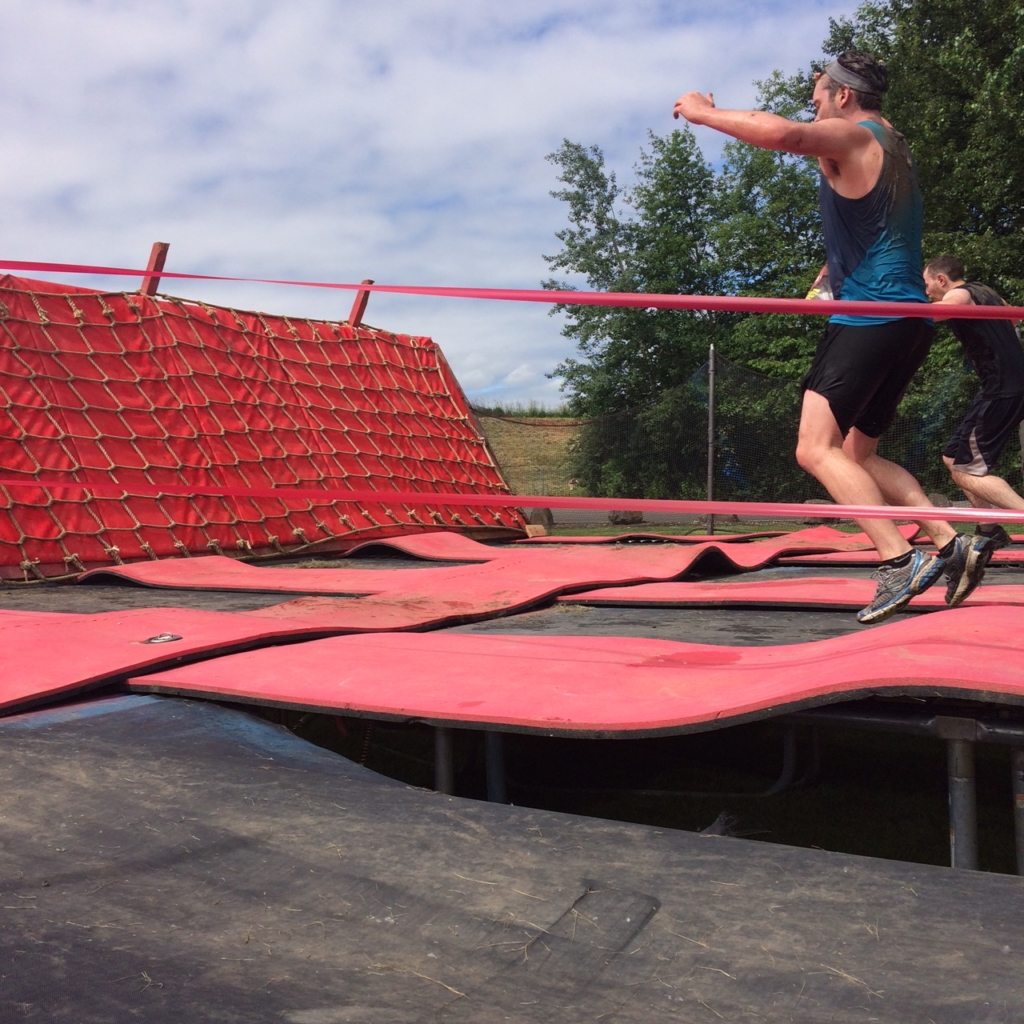 The day officially started at 9:45 a.m when the elite wave set out to tackle the course with hopes of finishing in the top ten. The Top Ten male and female finishers qualified for the OCR Championships! The course itself was relatively flat which made things a tad bit easier but OCR isn't supposed to be easy, right?
Rugged Maniac prepared for the flat course by cramming in 27 challenging and unique obstacles. Obstacles including Pyromaniac; a fire jump consisting of not one but THREE fire pits to jump over, The Trenches; which included for deep trenches Maniacs could either jump across or climb in and out of, The Head Scratcher; a barbed wire crawl forcing Maniacs to crawl face down in thick mud (aptly named seeing as I got my head pretty bad on this one. Be careful out there when it comes to barbed wire!), The Gauntlet, where you had to run across floating foam pads thru giant inflatable punching bags, and so many more!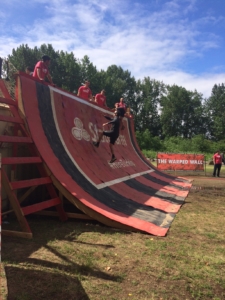 My favorite obstacles included The Warped Wall where Maniacs sprinted up a steep, warped wall with hopes of making it to the top, and The Antigravity which was a set of trampolines Maniacs had to bounce across to grab the cargo net at the other end. Each of the 27 obstacles was challenging in their own, unique ways and guaranteed some major excitement out on the course. As much fun as the course itself was, the post-race festival was possibly one of the best ones I've been to thus far.
We had the amazing Aaron Smalls hosting the event all day getting the crowd hyped for the events taking place throughout the day. The first event taking place on the stage was the Stein Hoisting competition where men and women can go head-to-head holding a beer stein parallel to the ground without spilling or bending their elbows!
Following the Stein Hoisting competition was the Pull-Up competition and lastly, the Pie Eating competition which was both exciting and hilarious! There was even a few corn hole games taking place, giant beer pong, and a mechanical bull! The festival grounds also had some great vendors including Hi-Ball Energy Drink, Dirty Bird Energy Soap, State Farm, Anytime Fitness, and last but not least, Sierra Nevada offering the ever so deserved finishers beer! Rugged Maniac honestly had it all and made for a day of excitement, competition, camaraderie, and all around muddy fun!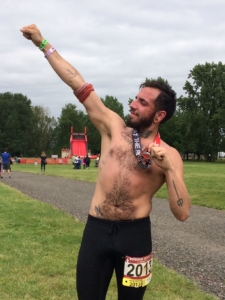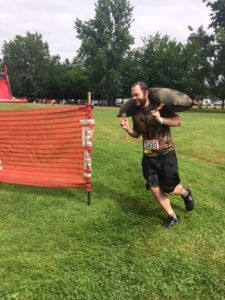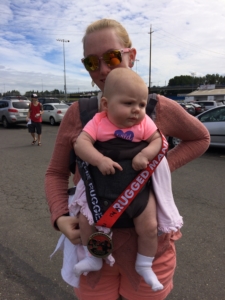 A perfect event for seasoned obstacle course racers as well as first timers! I was so excited to be invited to run Rugged Maniac and will be patiently waiting for them to come to Portland again.
---
Have you done a Rugged Maniac?  
Leave your own Rugged Maniac review and feedback…
Use discount code 5MRG for $5 off your next Rugged Maniac registration!