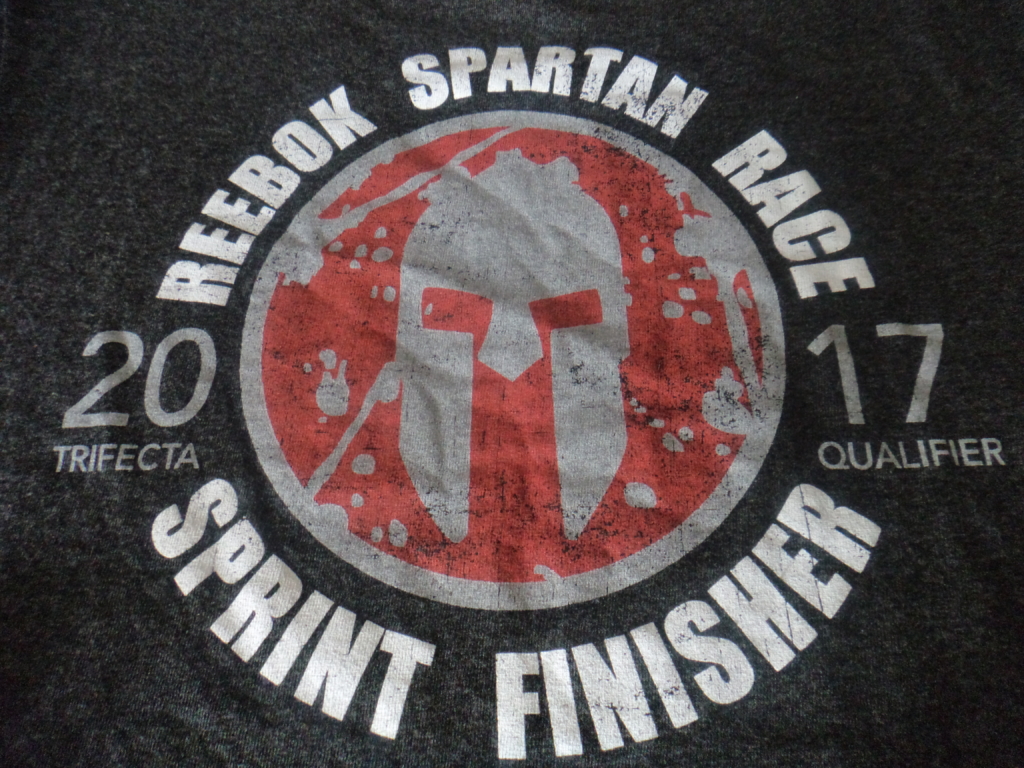 As the racing season swings into high gear, we traveled 4 hours East to the Spartan Race at Owl's Head in Mansonville, Quebec, Canada for the Spartan weekend. This challenging location offers a vertical incline of 540 m (1,770 feet) with a top elevation of 756 m (2, 480 feet).  The base elevation alone is 216 m (709 feet).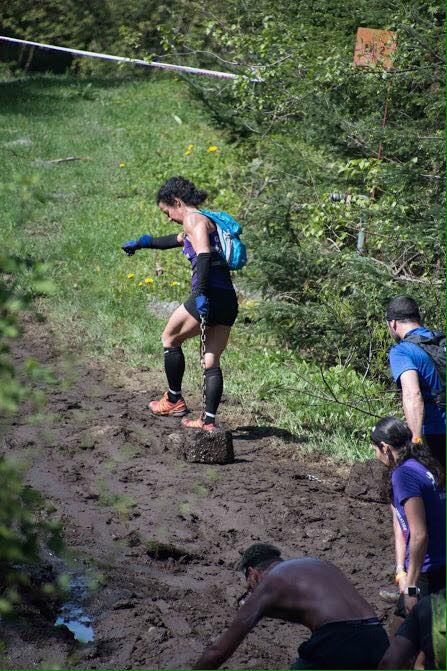 The location winds you through some beautiful rural countryside with rolling hills and cloud covered mountains as you snake your way towards the main venue.  Parking was available on site and nearby (1-2KM walk) from the main registration desk, and was $15.00 per vehicle.  It was recommended to carpool to save costs and reduce vehicles attending this event.  Campers were seen arriving the night before and remained on site, however, this took up multiple spots along the sides of the parking area, and may be an area to re-consider for future events, where they can park somewhere off-site for a nominal fee or in a more designated are, that is coordinated increase the main lot capacity for smaller vehicles.
Communication was good leading up to the event and racers were provided with racing guide and rules prior to race day to prepare accordingly.  As this is a well-established organization our expectations are higher than usual for a fun, safe and challenging course.
Registration online was quick and racers received their bar code for quick scanning the day of the event. There were little to no line ups for race kit pick up where participants received the traditional numbered headband, timing chip (wrist band), access wrist band and souvenir envelope (bib). Bag drop was $5.00 and again, there were no real lineups for drop off or pick up of your stored gear and items were stored under tents for protection, with no access by racers.
Upon entering the village, racers could mingle throughout the vendor and sponsor tents and had the opportunity to watch the start and finish lines from some great vantage points.  It was well laid out and the MC and music could be heard throughout the main facing mountainside.
---
---
Race Details…
The 7.4 +/- KM course began with a quick wall climb to enter the starting corral as the MC motivated Spartans with the traditional 'I am Spartan' and 'AROO' chants.  The race started on time and heats were released every 15 minutes.  We had the opportunity to meet up with 'Eddy D.'  who races in a sparkling gold speedo as he tackles the mountainside with spunk and pageantry.
As the racers headed out they looped their way up and into the wooded trails and began the long climb snaking their way towards the peak of the mountain.  We had heard that this was one of the more challenging mountains and it did not disappoint.  As the incline increased, so did the number of racers stopping to find shade or a quick break before continuing upwards, at some points on all fours (hands and knees), just to make it up the black diamond slopes.  There were a few walls peppered mid-way along with a water stop and a great cinder block drag that tested even the most resilient with a tough upward drag through jagged rocks and slick mud.  Once at the peak, and more incredible views, the slow descent began around the backside of the mountain offering some picture-perfect vistas and sloping mountainsides sloping into lush green lakeside valleys butting up against the inviting expansive lakes.
As you rounded the mountain the energy of the village became inspirational and you could hear the cheers of spectators and see the racers winding in front of you like ants scurrying towards a morsel of food.  Our excitement grew as the volunteers cheered 'you are almost there' and the obstacles increased in frequency.  This, admittedly, was our favourite section as you challenged yourself to multiple obstacles within a very short distance.
Some of the obstacles at this event included: rope climb, platinum rig, wreck bag carry (hill), wreck bag hoist, barbed wire crawl, spear throw, dunk wall, cinder block drag (hill), sled drag, A-frame cargo net climb, bucket carry (hill), reverse walls, ½ walls, monkey bars and of course the fire jump for that ideal photo opportunity.
This was an OCRWC qualifier where racers could earn their way to the Championships being held this October at Blue Mountain Resort in Barrie, Ontario, Canada.  This will be the second time the event will be held in Canada and it is rumored that it will move elsewhere next year, so locals are taking advantage of its proximity before it relocates internationally.
The finish line was right at the village and spectators could welcome the racers back while volunteers removed bracelets and handed out the red Sprint medal with 1/3 of the coveted Trifecta medal and cotton Sprint tee shirt.
Recommendations for racers:
Carry water and gels along the course;
Apply sunscreen and bug spray during black fly season;
Check for ticks upon return to hotel/home from grassy areas;
Carry gloves for climbs and crawls; and
For accommodations, the Auberges Knowlton is located 30 minutes from the mountain and offers clean, quiet rooms with a 10% discount at the restaurant the night of your stay http://www.aubergeknowlton.ca/
Recommendation for organizers:
Provide radios for parking volunteers to better manage traffic, spots were left open at main venue while cars were being re-routed down the road, heavy congestion roadside was a bit dangerous when down to one lane with motorists passing by at high speeds; and
Remind volunteers to be consistent with the rules at each obstacle.
For race results check out: https://www.spartan.com/usa/race/detail/2140/results or https://www.athlinks.com/search/events
Congratulations to the top finalists heading on to the OCRWCs and to all those who tackled this tough course as a first timer! Well done. Thanks to all the volunteers and race organizers for their hard work putting on this event!
4/5 Paws
---
Have you done a Spartan Race?
Leave your own Spartan Race review and feedback…