Second Skin Gear is a private athletic apparel label created under the umbrella of Dick's Sporting Goods. Some of our favorite obstacle course racers such as Hunter McIntyre and Corinna Coffin can be spotted wearing Second Skin Gear at any given course, including during the recent Tough Mudder X CBS broadcasts. Second Skin makes compression gear, athletic apparel, and accessories that can take a beating and move smoothly with the wearer. The performance brand's latest releases reached our hands at MRG, and we're here to share our thoughts on these must-have pieces for fall 2017.

Second Skin Men's ¼ Zip Training Jacket
The outer shell of this running jacket is 86% polyester and 14% spandex while the mesh lining of the hood is 70% nylon and 30% spandex. The fabric treated with Silvadur is a patented antimicrobial silver technology that destroys bacteria on contact, ensuring an odor-free fabric wash after wash. The quarter-zip allows for ventilation and a more casual look while the drawstring hood protects from the elements during rainy/windy workouts. Two spacious front zipper pockets keep valuables safe, and the reflective logos are minimal and sleek.
Wear the ¼ Zip Training Jacket during your warmup run before hitting the start line, after your race in the festival area, or during training runs in preparation for fall/winter OCRS.
Price: $90, available in gravel, pure black, and pure white.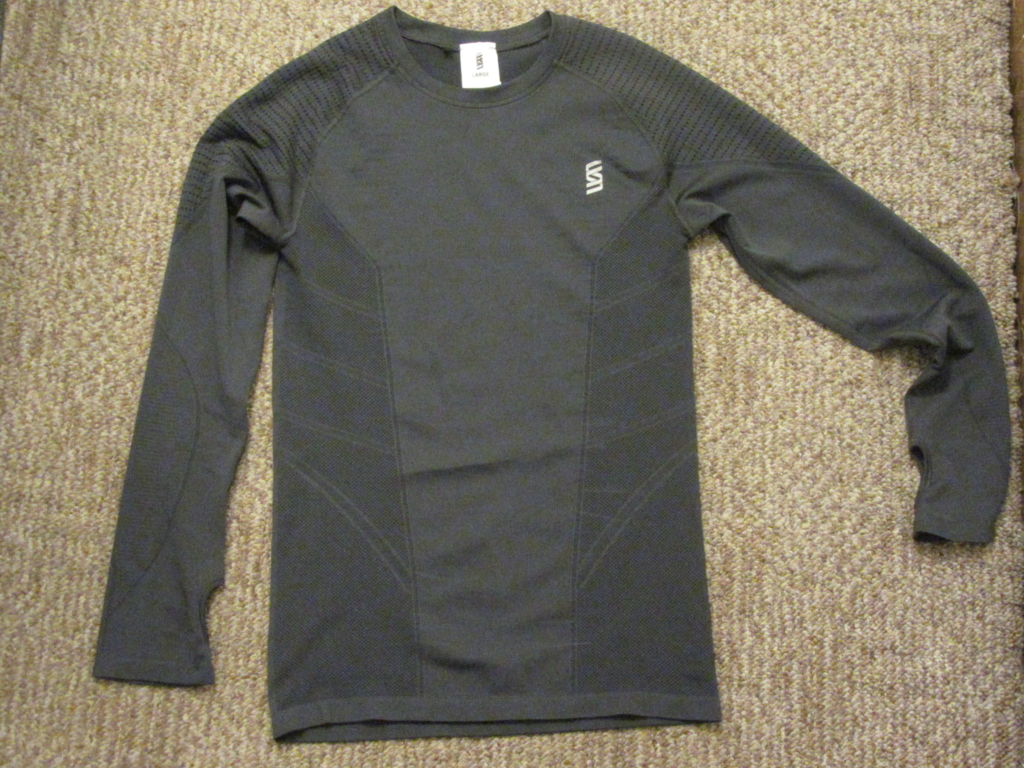 Second Skin Seamless Fitted Long Sleeve Top
The Seamless Fitted Long Sleeve is not a compression top, yet it fits snug against the body. It's a nice blend of 77% polyester, 18% nylon, and 5% spandex. What makes this shirt unique is its seamless construction. Breathable zones on the shoulders and left/right sides of the back to provide ideal thermoregulation during outdoor workouts. In fact, the sewn zones and seamless construction look so cool that this shirt can pass for a casual long sleeve worn at a sports bar with jeans or other casual event.
Thumbholes keep you warm and secure when it matters and the Silvadur kicks in to keep you smelling fresh. This top is your ideal base layer for any OCR this fall/winter.
Price: $65, available in gravel and pure black.
Second Skin Stretch Woven Short
Wear the Second Skin Stretch Woven Shorts over the Quatroflx Compression Pants during any OCR or training session. Large zippered pockets allow for storage of energy gels, snacks, and salt pills. There's enough room in the pockets to hold enough fuel for a Spartan Race Super or full Tough Mudder for the more advanced racer. With 86% polyester and 14% spandex, the shorts are quite stretchy, yet the outer lining is durable and water repellent.
The shorts have an 8-inch inseam and an inner elastic drawstring waistband, so they'll land above the knee for most racers. Make these shorts your go-to pick to go over compression bottoms this cold weather season.
Price: $50, available in sizes S-XXL.
FINAL THOUGHTS
These three products are just a few of the men's products Second Skin offers. There are a bunch of new compression shirts, shorts, pants, calf sleeves, socks and new form-fitting training tops and pants too. On the women's side, there are sports bras, tank tops, compression shirts, training jackets, compression shorts/capris/tights and more. Second Skin seems to know who their target audience is–specifically CrossFitters, OCR athletes, high-intensity interval training lovers–and they're reaching their demographic swiftly. In the OCR space, it tends to be "monkey see, monkey do" when it comes to race gear. So far, many OCR enthusiasts have hopped on the bandwagon.