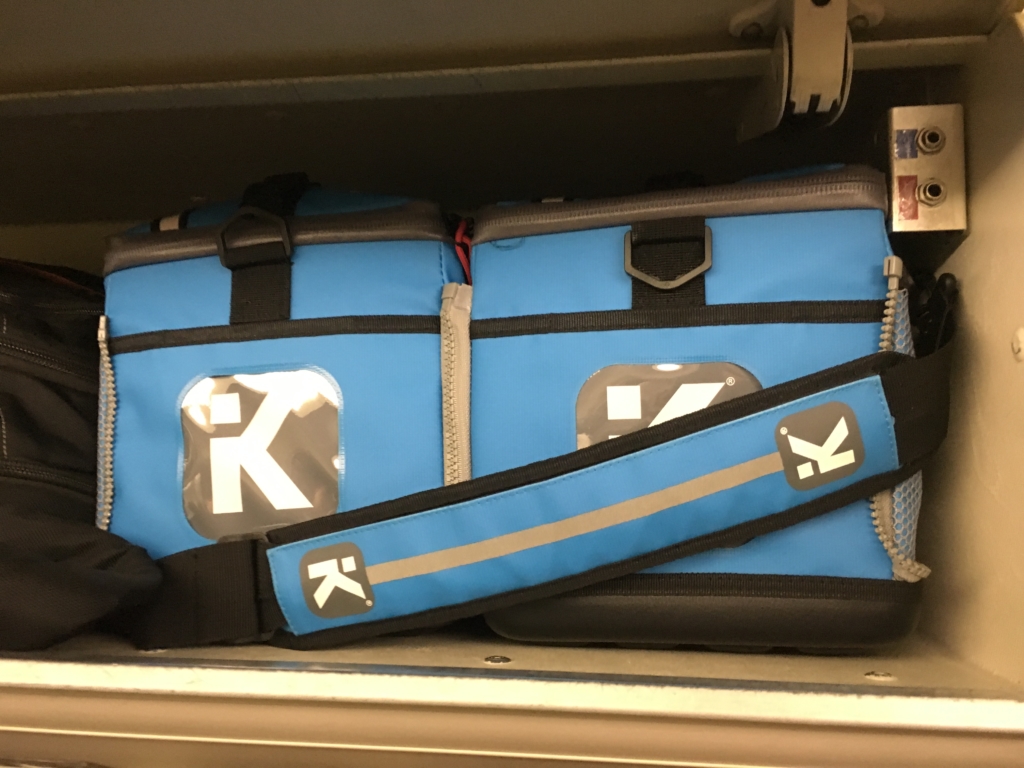 Traveling can be stressful for everyone. Airline travel can be even more stressful. When you add in a race and airline travel, it is a whole other ball game. Finding the balance between packing too much and not packing enough can be a delicate balance. During the championship season of obstacle racing, many participants find themselves traveling beyond the drivable weekend race. Here are a few tips to help make race travel more manageable.
Carry-on
Most seasoned travelers will say, avoid checking bags if possible. Most airlines charge baggage fees these days for checked bags, so packing a carry-on will save you money. If you need more space and have to check a bag, be sure to keep your race day outfit as well as your race shoes in your carry-on.
Most professional athletes will tell you that they carry on their most critical equipment at least on the way to the race. Nothing is more stressful than a lost bag.
Nutrition
This tip is more helpful in dealing with TSA than anything else. Put all your gels, gus, and other nutrition… all in one bag. If you are a fan of food pouches or baby food as race fuel but are worried about the size of the pouches. Worry no more! Most airlines have a variance for baby food so if the pouch is more than 3 ounces just pack it with your other nutrition, and you should have no problem.
If you are traveling with a drink powder or protein and don't want to bring the full canister look for single-serving packets at your local outdoor or sporting good store. If that is not an option many have put their hydration powder in their carry-ons without problems, just be sure to label them and account for the extra time at TSA.
Toiletries
If you are staying in a hotel, skip packing the shampoo and conditioner. Instead, use the hotel soap, shampoo, and conditioner. Some hotels also have toothpaste if you ask the front desk. If you are traveling to a hot climate plan to pick up sunscreen when you reach your destination.
This will save weight and space in your carry-on bag. If staying with a friend or in a rental house hit up the local drug store near the race for last minute items.
Garbage Bags
Garbage bags are a great item, in general, to remember for an obstacle race or mud run. When you add in airline travel garbage, become a must! Often racers who travel by plane find themselves jetting off the course and to the airport. Often there isn't a place or time to wash and dry a race kit, so instead, everything just gets tossed in the suitcase or bag together.
Instead of ending up with a soggy mess when you get home, opt for some garbage bags to separate the muddy and wet gear. Then you can figure out how to get the mud out or the smell out when you get home.
Even better if your bag has several compartments, and you can put your shoes and wet clothing in one and dry clothing in another.
Make a List
As you start to think about what you need for a weekend of racing, put together a list of all the things you need. If you are an over packer, consider laying everything out on the bed before it goes into your bag. Be sure to leave room in your bag for the swag you will pick up at the race. With a littler preparation traveling to a race can be as easy as the one in your backyard.