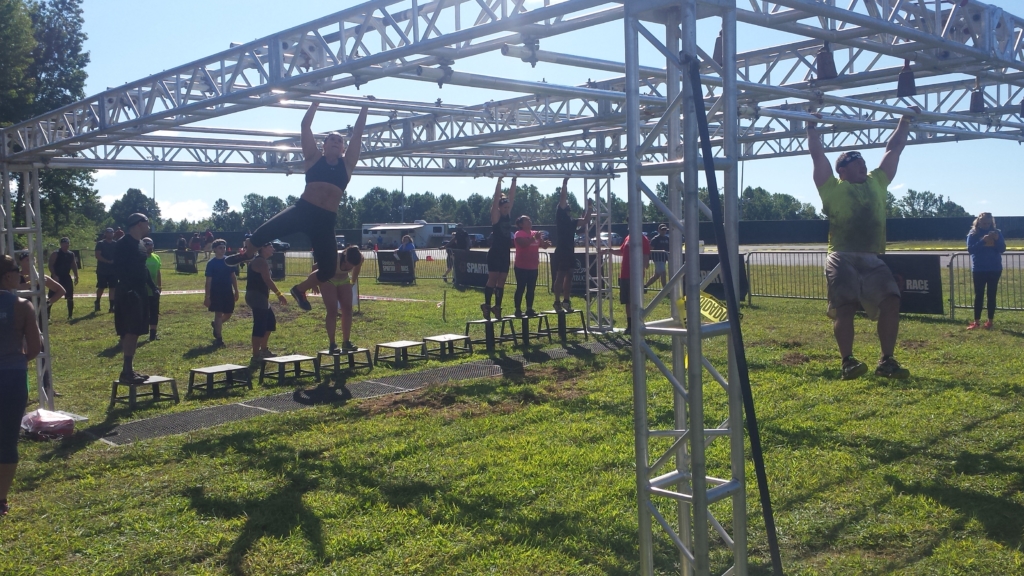 Maryland International Speedway hosted a Spartan Race Sprint race this past Saturday and Sunday.  The combined totals for the weekend were about 7,500 participants.  The weather was certainly not a problem, as plenty of sunshine and cooler temperatures made for a very pleasant weekend.  Parking required a short walk and there was a very large festival area with all the usual vendors.  There was an event specific shirt on sale at the merchandise tent.  One of the race tracks was in use on Saturday as you could hear motocross engines all throughout the 4.2-mile course.
Course:
This course would be a really good starting point for anyone interested in trying a Spartan race.  The course had some nice little hills in the woods, but this was no mountain based Spartan.  The total elevation change was around 500 ft.  Unlike any of the previous races from this year, Twister made its appearance very early in the race.  For most Spartans, this meant an early round of burpees to start things off.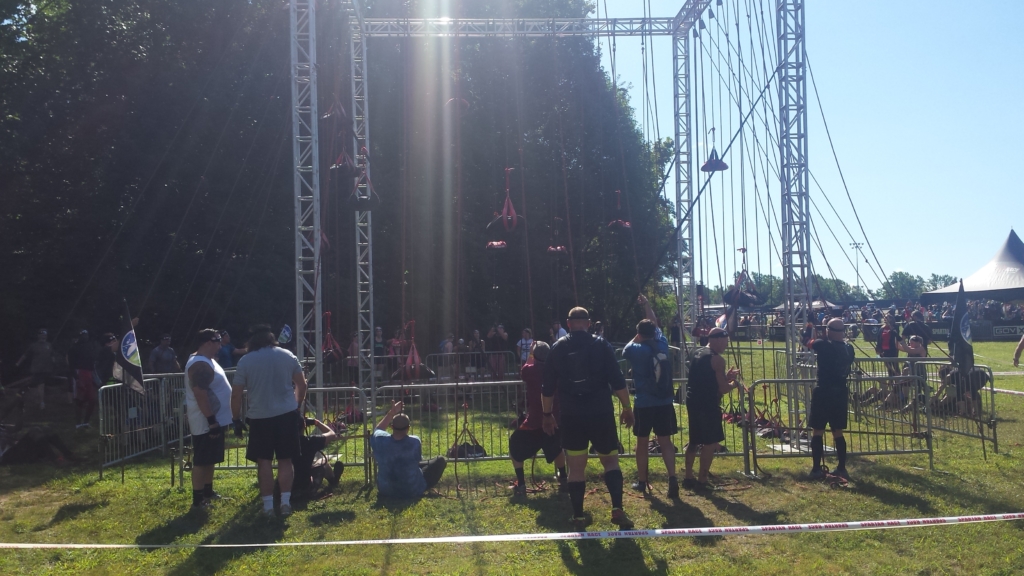 Herc Hoist followed Twister and the arms were nice and loose for what was still to come.  This Sprint had a Memory board which allowed you about 2 miles to memorize (or forget) your four letter word and 7 digit number.  The middle of the course featured a nice Sandbag carry, Spearman, and the Atlas Carry. The final mile of the Sprint certainly slowed the pace for most Spartans.  A long Bucket Brigade through the woods was quickly followed by a Multi Rig of all rings.  Barb Wire Crawl was next on the course and while it was a very long crawl, it was on perfectly flat ground.  The course finished with Olympus, Rope Climb and the Monkey Bars rounded this one out.  Like I said, this was a very basic course with no bells and whistles.
Personal Thoughts:
This is not a memorable Spartan Race.  It had no iconic spots on the course that will stick with you as you accumulate Trifecta wedges.  While some of the carries were difficult, they were not the Log Carry from West Virginia that will always be in the minds of those who were in Glen Jean.  This was a well-run event with the weather really cooperating.  This would likely be the only time I would return for another race mostly due to the length of travel required for me.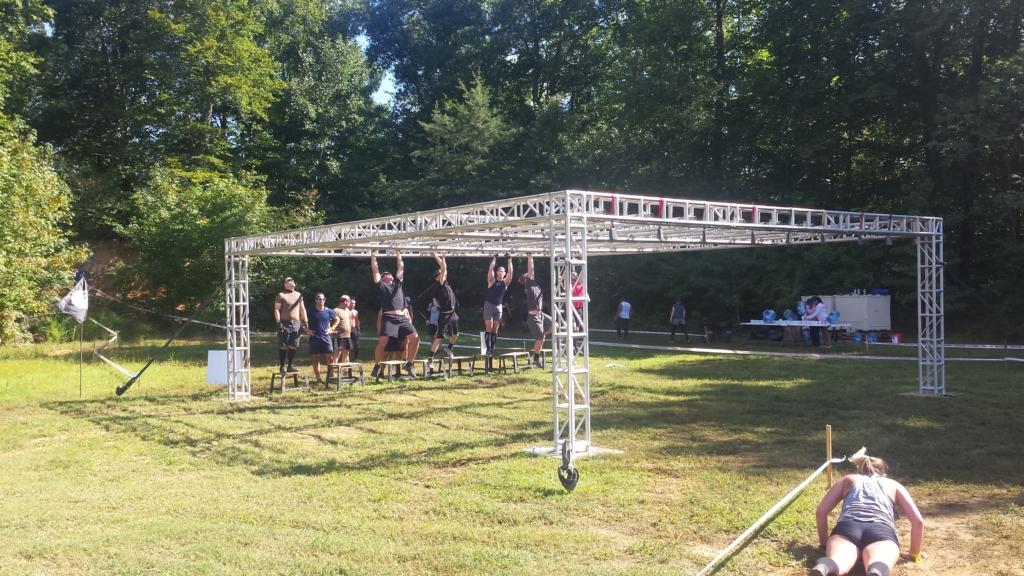 I finally found success in Twister.  I attempted it backward and that really seemed to help.  I enjoy the memory test, I can still remember my code Delta-615-4635.  The Monkey Bars, Herc Hoist, and Rope Climb have become automatic for me.  Chin ups and push ups will go a long way to finding success in most Spartan obstacles.  I still need to learn how to nail the Spear throw.  Like I said, this is a great course for a beginner.  For someone who has done several Spartan Races, unless this course is in your backyard, I would not say it is worth the travels.
Rating: 3/5
---
Have you done an Spartan Race?
Leave your own Spartan Race review and feedback...