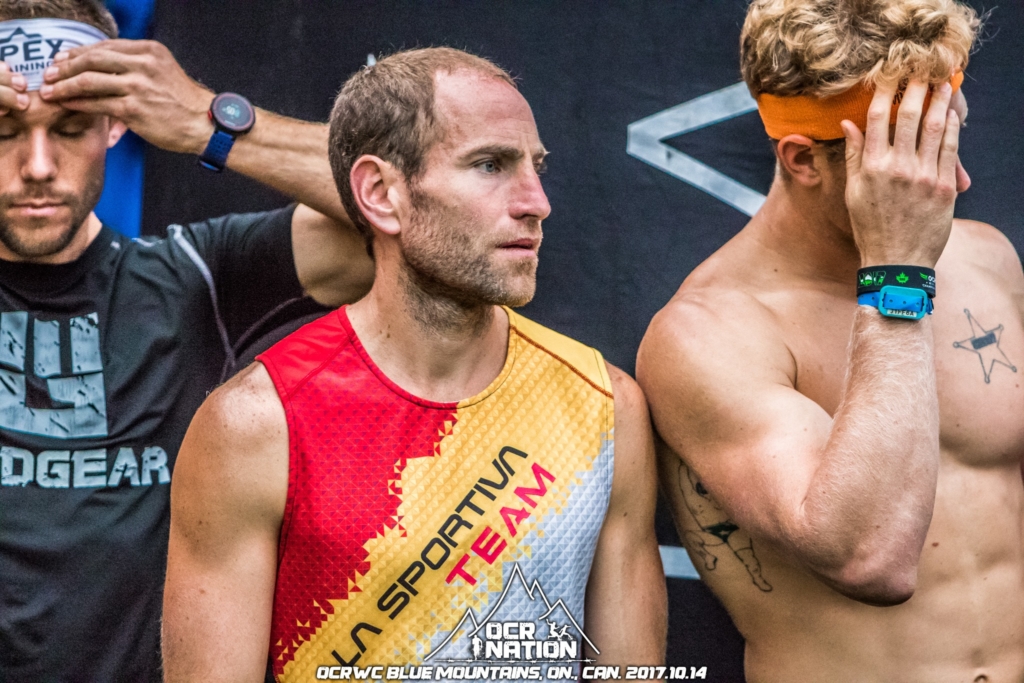 Today, Adventurey the parent company of the OCR World Championships Released a statement regarding the 2017 OCR World Championships. Since the founding of the race in 2013, annually athletes have been drug tested on-site as part of the race's commitment to clean sports through Drug-Free Sport.
For the first time in the sport of Obstacle Course Racing an athlete has failed a drug test and consequently been stripped of his placement and banned from competition for a year. Ryan Woods, the third-place finisher in the 15K and part of the Pro Men's winning team tested positive for DHEA a banned WADA substance.
Woods' in his statement below said he accidentally purchased DHEA instead of DHA at the grocery story. DHA or docosahexaenoic acid is the omega-3 fatty acid often associated with fish oil and legal for athletes to take. DHEA or Dehydroepiandrosterone is a hormone that is made by the human body. This substance is made by the adrenal gland and serves as a precursor to other hormones, such as estrogen and testosterone. Supplemental DHEA appears useful for treating adrenal insufficiency, depression, and systemic lupus erythematosus, according to MayoClinic.com.
Adrian Bijanada, CEO of Adventurey noted in the release below that Woods has been "exceptionally cooperative" through the process and hopes this is a learning moment for the entire OCR community.
Woods in his comment said he is "ashamed and embarrassed" and apologized to everyone that was effected they this and is profoundly sorry for how his actions affected directly or indirectly those in the community. Full statement below.
---
2017 Obstacle Course Racing World Championships competitor Ryan Woods forfeited his third-place finish in the 15K Championship and his team was disqualified from the Pro Team Race after testing positive for a performance enhancing substance and violating the OCR World Championships Anti-Doping Policy.
With Mr. Woods' disqualification, Hunter McIntyre becomes the third-place finisher in the 15K Championship and Team United Kingdom will be awarded first-place in the Pro Men's team event.
"Though disappointing, we should note that Ryan was exceptionally cooperative during our investigation and it is our strong view that his use of a banned substance was wholly unintentional," said Adventurey CEO Adrian Bijanada. "Nevertheless, we take the integrity of our competition very seriously and our anti-doping policy reflects that commitment. It's our hope that this is a learning moment for the entire OCR community and emphasizes that each athlete has a personal responsibility to ensure their adherence to race rules and policies."
As a result of this violation, Mr. Woods will be prohibited from competing in all Adventurey-produced events in 2018.
Additionally, Mr. Woods offered the following statement:
"I am in a state of shock and disgust. I would like to say I had no intention of taking a banned substance nor would I knowingly compete in an event with WADA testing while using banned substances. With that said I understand that I alone am responsible for what I put into my body. I took a supplement purchased at a grocery store called DHEA, which is a banned substance on the WADA list. In my mind, I thought I was purchasing DHA, which is omega 3's. I had ample opportunity to correct this mistake by simply looking at a label or going to the WADA website but I never did. Instead, I packed it away in my vitamins and took it all weekend at the OCR World Championships. I am ashamed and embarrassed at my current situation of my own doing. I would like to apologize to my friends Ryan Atkins and Hunter McIntyre. I have let you guys down. I have robbed you of an incredible moment. I hope one day you guys can forgive me even though I know I will never forgive myself. I would also like to apologize to Adrian Bijanada for putting him and his event I love in this situation. I praise him though for his work for a drug free sport and despite my current circumstances I hope efforts for a drug free sport only grow. I apologize to anyone and everyone affected directly or indirectly by my actions".
Over the past four years, Adventurey LLC., parent company of the OCR World Championships, has partnered with Drug Free Sport to administer its testing program. Drug Free Sport also conducts drug analysis for Major League Baseball, the National Basketball Association, and CrossFit, along with hundreds of other sports and athletic organizations. All samples collected during Adventurey-produced events are tested by WADA approved laboratories