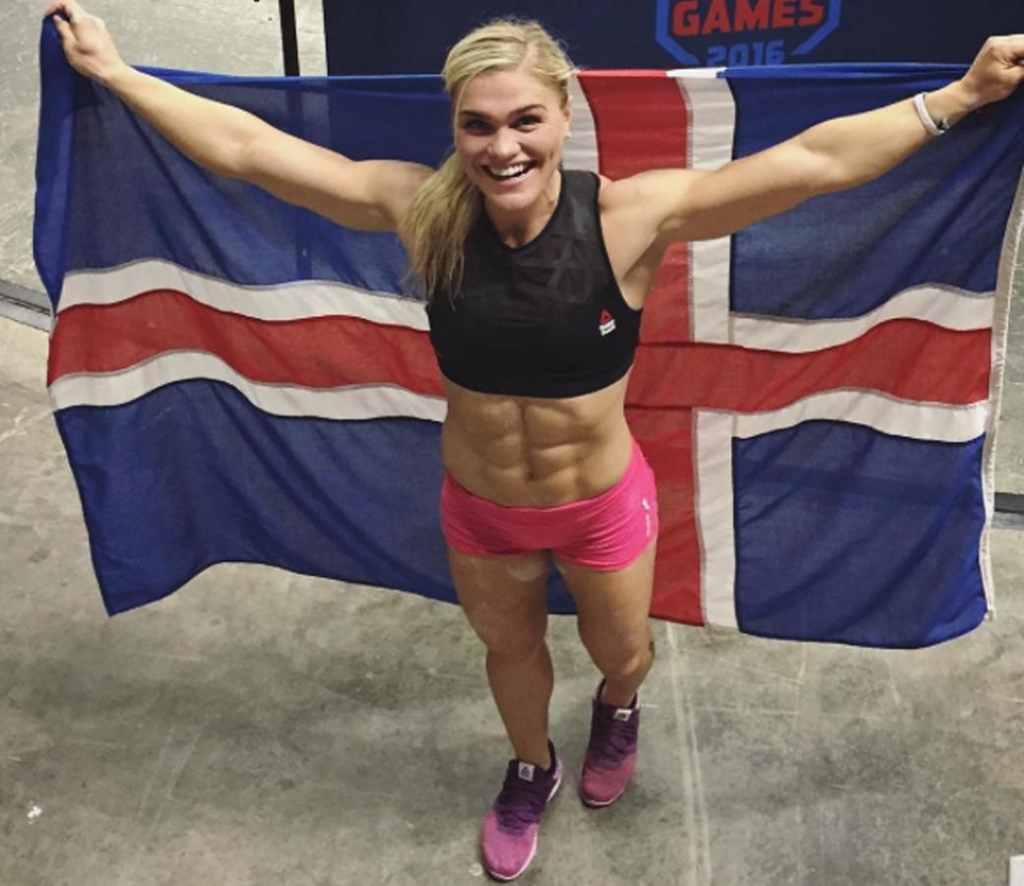 Spartan Race announced today that the 2015 & 2016 "Fittest Woman on Earth" Katrin Davidsdottir will compete in her native Iceland during the Spartan Race Iceland Sprint on December 16, 2017. Davidsdottir will compete in the first Spartan Race to head to Iceland. While Davidsdottir is first and foremost a CrossFit athlete she will soon also become a Spartan and she indicated she is "excited to give it a shot."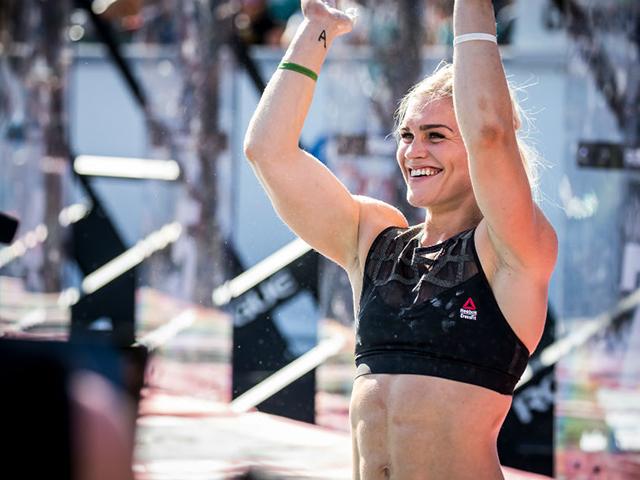 ---
One of the most revered women in fitness, Katrín Davíðsdóttir, will trade in her weighted vest for a spear when she returns home to Iceland to compete in her first Spartan event, December 16, 2017. The 2015 and 2016 CrossFit Games Champion will test the functional physical fitness CrossFit athletes are known for, as she battles obstacles along a "Sprint" race course, facing the grueling natural elements at Spartan's Inaugural race in the "Land of Fire and Ice."
"As an athlete, I'm constantly looking for new ways to challenge myself physically and mentally, and when I heard that Spartan was planning a race in my own backyard, I knew it would be a perfect opportunity to put my CrossFit training to the test in a different arena," said Davíðsdóttir. I'm a CrossFit competitor first and foremost, but I'm confident my training in the Box will provide me with the functional movements required to conquer the Spartan race course, and I'm excited to give it a shot."  
CrossFit is constantly varied functional movements performed at high intensity with workouts that are based on functional movements, which aligns with Spartan's training philosophy, emphasizing strength, endurance and mental grit. Spartan events focus on sport and athleticism, pushing the bodies and minds of competitors to the limit across miles of unforgiving terrain while they conquer signature obstacles such as the Spear Throw, Bucket Brigade and Barbed Wire Crawl.
The Spartan "Sprint," event format that Davíðsdóttir will attempt, is one of the most challenging in Obstacle Racing (OCR) history, featuring close to 25 obstacles across five-miles of rugged terrain. The harsh elements of the region will test her in new ways as she treks across the majestic, raw terrain of Iceland, through various elevations, ice, glaciers, geysers and active volcanos.
"Katrin is an incredible athlete, I've watched her dominate at the CrossFit Games and look forward to seeing her on the Spartan race course," said Spartan Founder and CEO Joe De Sena. "This will be one of our most-challenging races to-date and we'll put a lot of obstacles in her path, but she has been named the 'Fittest Woman on Earth' and is an all-around bad-ass, so I'm sure she can handle it."    
Spartan will produce a video content series chronicling Davíðsdóttir's experience on and off the race course, including pre- and post-race interviews and her training and nutrition regimen. The series will premiere in early December ahead of her Spartan debut in Iceland, and continue into the new year.
In addition to the Sprint, Spartan's Race Weekend in Iceland will feature an "Agoge," which pushes participants to their limits, while forcing them to overcome mental and physical obstacles that aim to develop the body, mind and spirit through 60-hours of elite military-style challenges. The marquee event of the weekend is the "Ultra World Championship," which will challenge competitors with 5-mile (8-km) laps featuring more than 30 manmade and natural obstacles.
The minimum distance of 26.2-miles (42-km) will earn competitors a finishers medal, but, only the strongest will vie for the title and prize money as racers who complete the most laps during the full 24-hour race are crowned champions. The top five men and women will take home more than $25,000 in cash prizes.