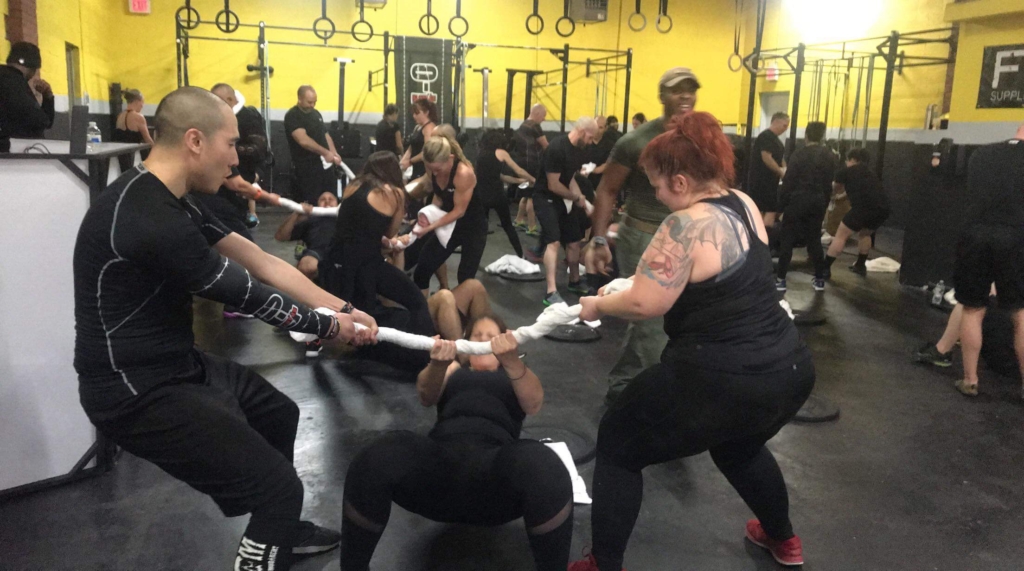 Training for races is a year-round thing. It is not something people should get ready for a few weeks ahead of a race. For those of us that know this our training can sometimes get boring, we may get tired of the same routines over and over again. Here on the East Coast, we had really cold temperatures this winter and it's been hard to get outside and mix things up.
That is why when I heard that the guy Mud Run Guide readers voted Most Inspiring AND Most Inspirational person in OCR for 2018 was holding a two-day training workshop not far from where I lived I jumped at the chance to go! That's right Coach Pain traveled to New York and New Jersey to help a select group of OCR racers from the Spartan 4-0 Community to get ready for their 2018 season.
The special Spartan 4-0 training was held at Crossfit ECF an amazing garage-turned-gym run by a guy named Johnny who by the looks of his impressive medal collection knows a thing or two about OCR. This was my kind of gym..no treadmills or steep machines, just a huge open space with weights, rings, and rigs. It was so nice of Johnny to open up his space to the 100 or so of us who were there to experience this weekend of PAIN.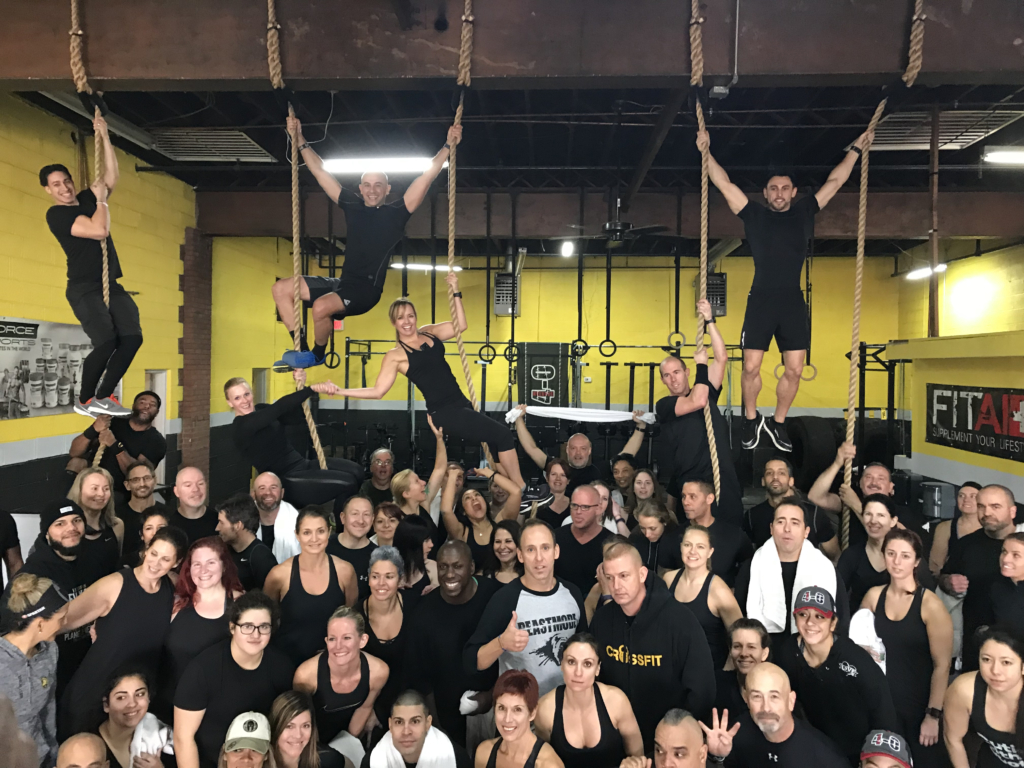 OK, so before the event, we were told we all must wear all black with no logos at all, bring a white towel and be ready to learn and grow. This intrigued me because I had never been told what I had to wear before for a training session. Turns out the reason was a good one. Black signifies the unknown and that's what we were entering and even more importantly we were there to promote ourselves and not a race brand or company. LOVED THIS!! How often do we get to just show who we are and what we can do and only be doing it for ourselves? The white towel was used as a training tool and I think it's safe to say by the end of the weekend many of us hoped to never see one again.
Day one was more of a learning workshop. We did some moving..including bear crawls, hollow hold ab exercises and arm movements with the white towel and some cardio but it was more about learning to embrace the suck and never give up. While the DJ played some motivating music Coach Pain spoke about people who could not do the things we could do with our bodies because of illness or other circumstances and taught us that we could work through the uncomfortable feelings of some of the movements by digging deep and using our minds. He also taught us to encourage those around us and not let them fail. This helped us not only that day but are great tools to bring with us on any OCR course.
If you have never seen Coach Pain in action let me tell say that you are missing out. This man is a machine, Every movement was so fluid and so strong and I  have never seen anyone jump so high. He told us that when someone asks him how much he can bench he responds with, "Whatever I don't want on my chest", and I believe him!! Back to the towel for a second…we used these because he was showing us that even if we are away from home and our gyms we could work out with whatever was available. A towel or something similar is always available and we should never have any excuses to not work out.
So at the end of Day One, we all went out to lunch after. I saw Coach Pain eating chicken wings and I must admit I was shocked. Turns out the man loves to eat!! Especially cookies but he doesn't have cheat days, he has cheat meals and gets right back to his normal healthy eating plan once he's satisfied his craving. I went home afterward and was excited to see what Day Two had in store for us.
I felt great, I wasn't sore and I was energized. I thought, a piece of cake!! Bring it on Day Two. Well, I was about to grow.
A new Coach Pain showed up on Sunday, one who was going to push up further than we thought we could go. We started off right away right kickboxing movements, jumping jacks, running in place and planks. Our hearts knew we were there to work! We used the towels, even more, this second day and we used them with other people. We did pull-ups with the towels while two other people held it which made it a workout for all three people involved and we used them for another movement where two people each held an end (tightly) while in the ground with your butts lifted and the other hand on the floor and then together you switched hands. My partner Danielle and I failed many times at this but like Coach taught us, each time we fell down it taught us how to get back up and by the end of the exercise we were able to do the movement a few times. This drove home another point that he taught us. Don't only show people your successes, show them your failed attempts as well. It's important for you and to those watching.
Everyone at this Spartan 4-0 two-day event worked their butts off and we worked together as a team. When he wanted us to work as one, the people in the front called out prompts so the people in the back who couldn't see were on the same count and it brought a smile to Coach Pain's face. It was like a mini-reunion where friends from the course came together to "play" in the offseason. Elvi Guzman from City Challenge Race was there as well and as I am writing this I got a Facebook invitation for another Coach Pain training session in conjunction with the urban obstacle race which I also recommend you check out!.
This Coach Pain Academy Boot camp is being held on March 24 at 1 Exchange Place in Jersey City NJ which is one of the locations Elvi runs his race. If you can make it it will only be open to the first 120 participants so sign up early. You know this girl has already secured her spot…….See you on the course.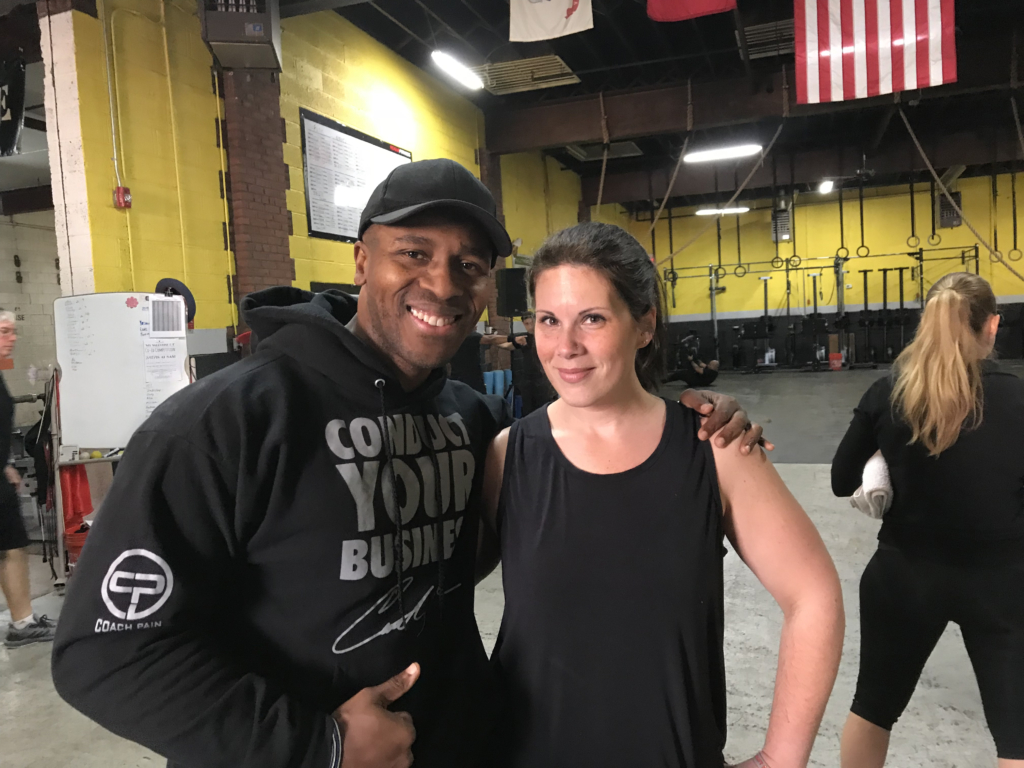 ---
Disclaimer: The viewpoints expressed by the authors do not necessarily reflect the opinions, viewpoints and official policies of Mud Run Guide LLC, or their staff. The comments posted on this Website are solely the opinions of the posters.