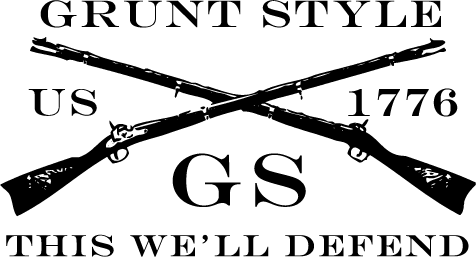 Warrior Dash recently inked a multi-year deal with an apparel company Grunt Style. Starting in 2018 finisher t-shirts will be co-branded as Warrior Dash and Grunt Style. The American apparel company showcases the best in America with bold statement t-shirts, supporting pride in self, pride in military, and pride in country. In addition to the finisher t-shirts, Grunt Style will also sponsor an obstacle at the 5K obstacle course race.
---
Warrior Dash, the 5K obstacle course race that more than 3 million people have completed since 2009, today announced Grunt Style as their Official Apparel Partner.
Grunt Style is a military, patriotic apparel company meets lifestyle brand with a perennial goal of instilling a sense of pride in everyone they reach through their products. Each Warrior Dash participant will receive a co-branded Warrior Dash and Grunt Style finisher t-shirt and Grunt Style will be on-site at each event adding to the Warrior Dash festival experience. Participants will also tackle a Grunt Style obstacle along the Warrior Dash course.
"We're excited to partner with Warrior Dash and provide their hundreds of thousands of participants with finishers t-shirts they're proud to wear," said Mike Birt, Chief Marketing Officer at Grunt Style. "We look forward to our partnership and continuing to set the bar high for the experience Warrior Dash participants expect."

"Warrior Dash and Grunt Style share the vision of providing quality products and experiences to consumers," said Scott Howard, Vice President of Sales and Marketing for Red Frog Events. "We're excited to have them on board and achieve our common goals in order to benefit Warrior Dash participants nationwide."
Warrior Dash kicks off their 2018 Season in February. Find the nearest location to you as the event company enters it's 10th season in obstacle course racing.