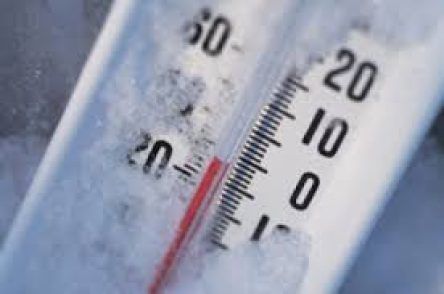 You don't get a nickname like The Great White North when you live in a tropical paradise. But we Canadians aren't the only ones who have to live with frigid winter temperatures. Much of the USA can be subject to the same brutal cold which makes training during these winter months unpleasant and inconveniencing. However, don't feel that you are restricted to bringing your workouts indoors until the spring. It is possible to not only endure the cold, but you can actually enjoy it as well!
Clothing
If you are reading this, I am sure you either live in a chilly region or you are training for a race that will force you to leave your temperature comfort zone. There are many articles discussing this very subject, so I will not spend a great deal of time here.
As you know, clothing choice can make or break your ability to effectively train in sub-zero weather. A safe rule to follow is to wear at minimum a base-layer and a windbreaker over top. This goes for upper and lower body. For those really cold outdoor sessions, consider bringing a warmer layer like a sweater to keep the heat in. The wind breaking layer is overlooked, but very useful. When you experience cold wind cut through your clothing like a knife, it becomes very difficult to be comfortable. Keep in mind that as you begin to exercise, your body temperature will begin to rise. If you overdress you will find yourself wearing wet, sweaty gear that can cause other issues when you are out in the cold.
Cross-Training
Winter is the perfect time to start trying out new activities that will help you develop as an Obstacle Course athlete. Many elite and professional athletes spend their off-season training in other disciplines because it can help you not only train muscles that you may not use on course, but it can help you build skills that will help you at your next event.
The most obvious sports that an OCR athlete might consider over the winter are snowshoeing and cross-country skiing. These sports allow you to build your aerobic base over the winter will giving yourself the opportunity to get off the treadmill and back into nature. They are also very good disciplines for building up leg strength for hilly races with rough terrain. They also give you some variety when you want to add distance to your training while not having to run. While these sports require an investment if you want your own gear, it is possible to rent everything you need for a great deal less money.
One sport that may not be as obvious is playing hockey. While it does not directly correlate with OCR, it does offer a number of benefits for all racers. As a standard shift on the ice last for 30-45 seconds at your maximum effort, you will spend a great deal of time in your anaerobic zone. This will help you when you reach the fabled "pain cave" and you feel like you need to find that extra gear to get through a tough obstacle or set a new personal best. Another way this sport can help OCR athletes is with hand-eye coordination. Handling a puck with a stick and shooting at a net is a great way to develop this. Not all races have obstacles where you need it, but when you reach a spear throw or an axe toss, you will be happy it is a skill that you have in your back pocket.
Ultimately, you want to enjoy your training just as you would in the summer. Dress warm, try some new things, but also remember you always have the gym to go back to for those days that you may not feel like going outside.