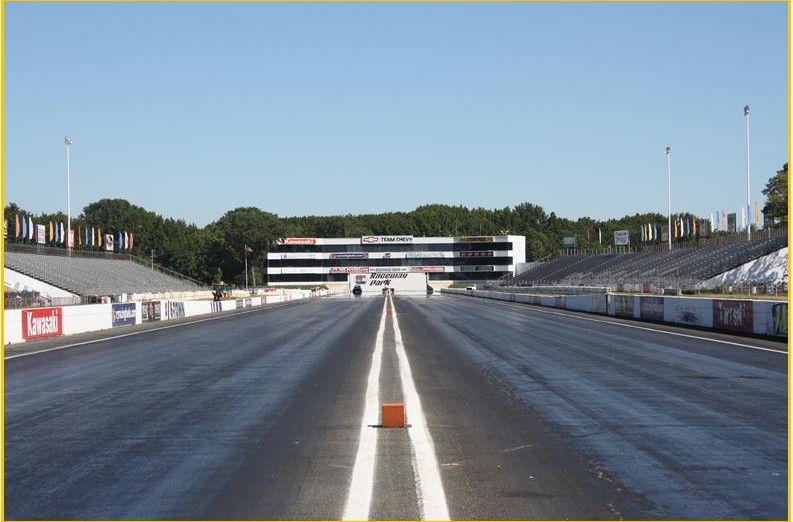 After 50 years of Drag Racing at New Jersey's Raceway Park, the owners have decided to cease drag racing operations. With the rising cost of fuel, insurance, and other factors the owners of the iconic location in New Jersey have decided to shutter the doors. For obstacle racing fans, have no fear, Raceway Park will continue to be a muddy venue for the tri-state area.
The Napp family, the owners of Raceway Park issued a statement last week, confirming that Raceway Park would continue to be a prime location for obstacle racing and other sporting events. In an article on NJ.com:
The Napp family, which opened the raceway in 1965 and continues to operate it privately, decided to end drag racing, and convert the grandstand and about half the strip into an outdoor concert venue, Mamakas told NJ Advance Media on Wednesday, after he met last week to discuss the changes with Raceway Park President Michael Napp…

…Despite the end of drag racing, Mamakas said the 480-acre complex will remain open and other forms of racing and motorsports will go on, including motocross, as well as cart racing and drifting. He said the site will continue to host a motor sports school and exotic car drives on its autocross track. The annual Tough Mudder competition, a non-motor sports use of the facility, will also continue, Mamakas said.

"Let's put it this way, Raceway Park is transforming to meet the future," Mamakas said. 
Tough Mudder is just one of the many obstacle races which use Raceway Park as a venue. Both Rugged Maniac and Terrain Race also use the venue. Additional obstacle race such as Battlefrog has used the venue in the past and various other small races. Currently, in 2018 three obstacle races are set to host events at Raceway Park.
While drag car racing fans are lamenting the closure of a favorite sport, the change in direction for the venue could allow for more obstacle racing events to use weekends which were otherwise blocked out for car racing. While it is the end of one era for the venue a new door is opening with greater possibilities in the future.