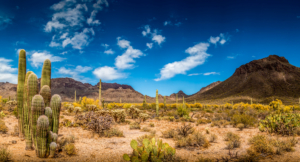 75 degrees, rolling, sandy, mountainous, desert terrain and a whole lot of Spartans made for one epic weekend at Fort McDowell.  This venue did not disappoint. With the combination of obstacles and challenging technical terrain, Spartan stepped up the game this year.
I ran the Super on Saturday morning in the competitive age group (30-39) that kicked off at 8:10 am with 42 other females athletes. The size of my age group's heat was a little smaller than I had anticipated. This may be attributed to the new age group categories Spartan created this year. Racers still seem to be trying to find their fit between elite or age group brackets. As the season continues hopefully the age group brackets will fill up.
Course
The course was fairly technical, especially if you are not used to trail running through the desert. The thick sand, rocky terrain and steep hill climbs are what makes the Arizona Spartan Race so unique.  We saw all the typical Spartan obstacles on the course. The walls, the carries, spear throw, and more that have become standard obstacles at a Spartan Race. The one variation from the SoCal Spartan was that the monkey bars took the place of "mud misery". Surprising, was how many people were doing burpees at the monkey bars as compared to past Spartans.  The race directors really wanted to test grip strength on the monkey bars placing them after a very long hilly bucket carry and after the dunk wall.  Many racers were surprised to be so challenged by the monkey bars.
The twister was a highlight of the race. However, it also caused a lot of issues for many athletes who underestimated the amount of grip strength needed to successfully complete the obstacle. Twister was definitely the most challenging obstacle of the weekend.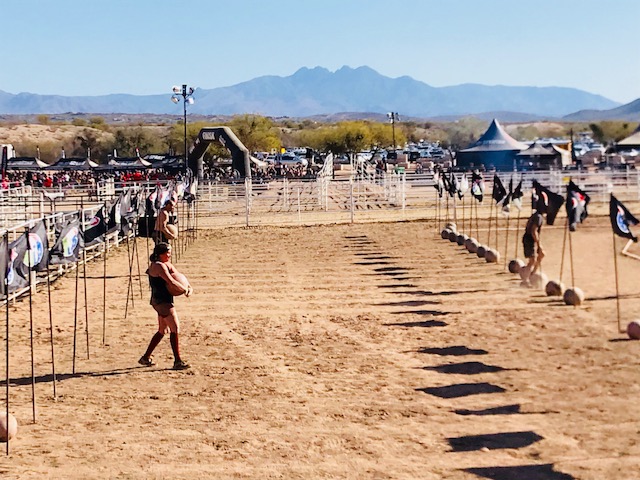 The highlight of this course was running down the last hill right into the gauntlet of obstacles set up inside the rodeo arena on the property.  The bleachers surrounding the rodeo pit were full of spectators. It gave myself and all the other racers around me that final burst of energy needed to complete the course. Having spectators around really helps you to push a little further and a little harder.
Overall, Fort McDowell is a unique venue, filled with amazing volunteers that made the event run smoothly.  If you have not had the opportunity to crush the Arizona Spartan, then you need to add it to you "must do" list for next season.
Rating: 5/5
---
Have you done an Spartan Race?
Leave your own Spartan Race review and feedback...