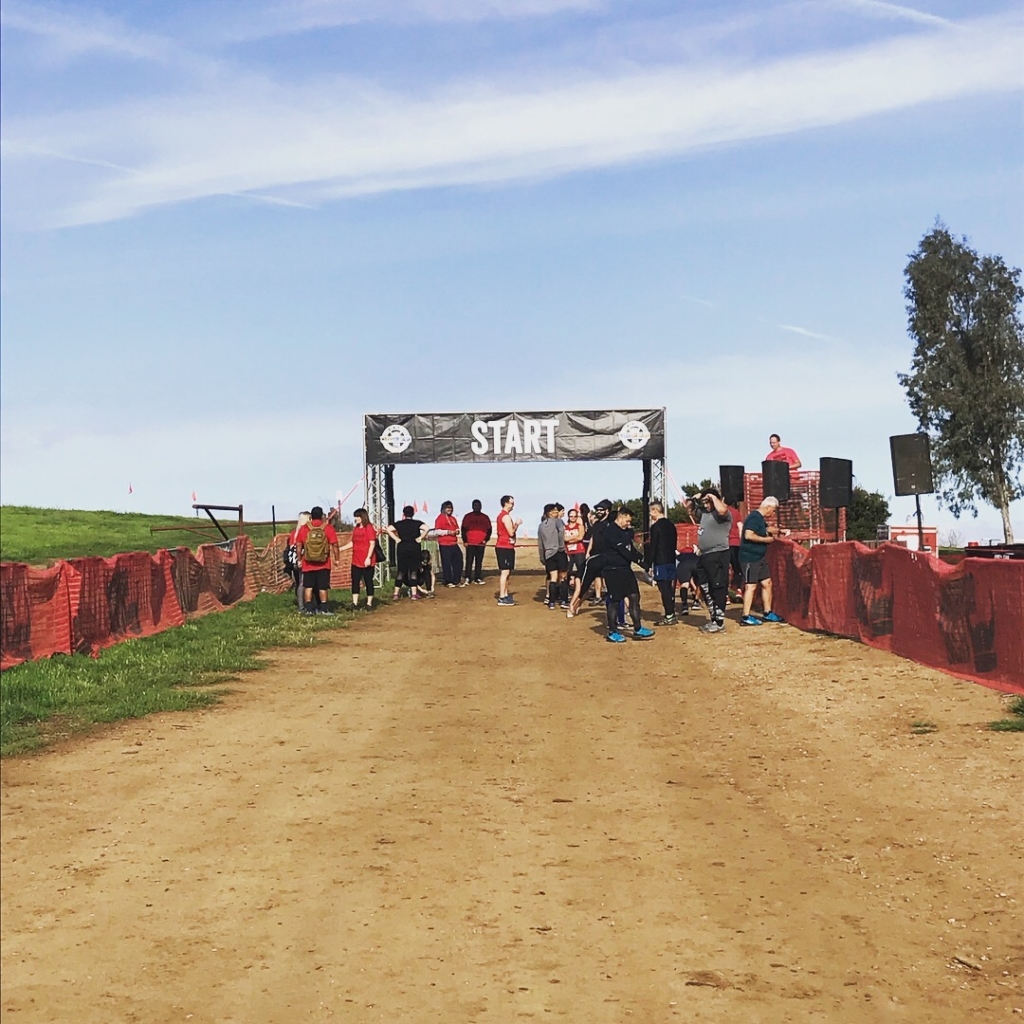 Having participated in a handful of Warrior Dash events over the last few years, I was interested to see what they would bring to the table at this, the first SoCal area race in 2018. For the most part, I was not disappointed.
Parking, Registration, and Festival Area
One perk of the Warrior Dash events is that parking is included with the cost of registration. It is a relatively small event, so there was no shuttle necessary, and all participants parked in the lot directly at the entrance to the park itself. After a short walk to the festival area, I headed to registration to pick up my bib. It seems that the organizers have simplified the registration process, and that helped make things run smoothly, which was a welcome change from years past. WD bib numbers are not preassigned, so, after presenting my ID, I was issued a random number bib. I also learned that, although I was running the 8:00 AM Competitive Heat, there was no timing chip involved. Instead, bib numbers of the top 10 finishers were recorded at the finish line. While this does help simplify the registration process and keep costs down, it does mean that anyone outside of the top 10 won't be able to see how they stacked up against their competitors. As luck would have it, I came in 12th. Ugh.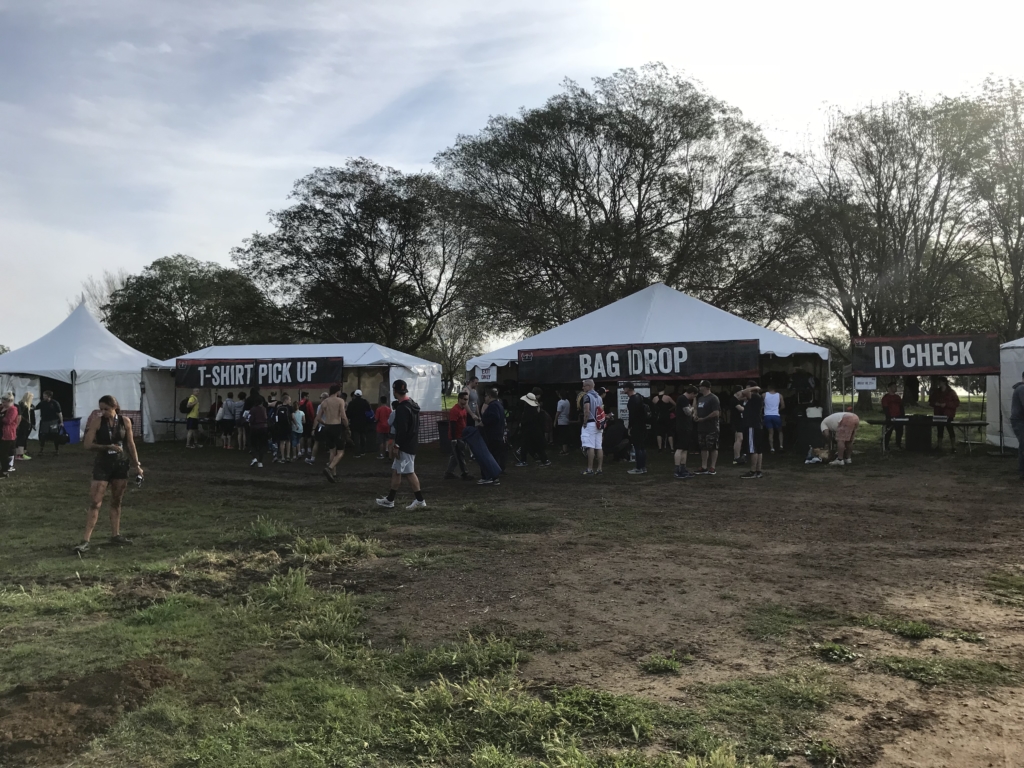 Course Details
With my race gear on and my bib attached, it was time to head to the start line. Runners were already lining up, and the MC was getting them fired up. I was excited to see which obstacles would be included in the 5K course and if there were any new debuts for 2018. As the countdown reached zero, and the runners shot out of the gate, I was pleasantly surprised at how dry and solid the course was. It had been raining heavily the week leading up to the race, and I was expecting a muddier than the normal course. My fears were unfounded. After a short but fast sprint, which helped to space out the heat, we started with Warrior Dash's version of the 'Over/Under' obstacle.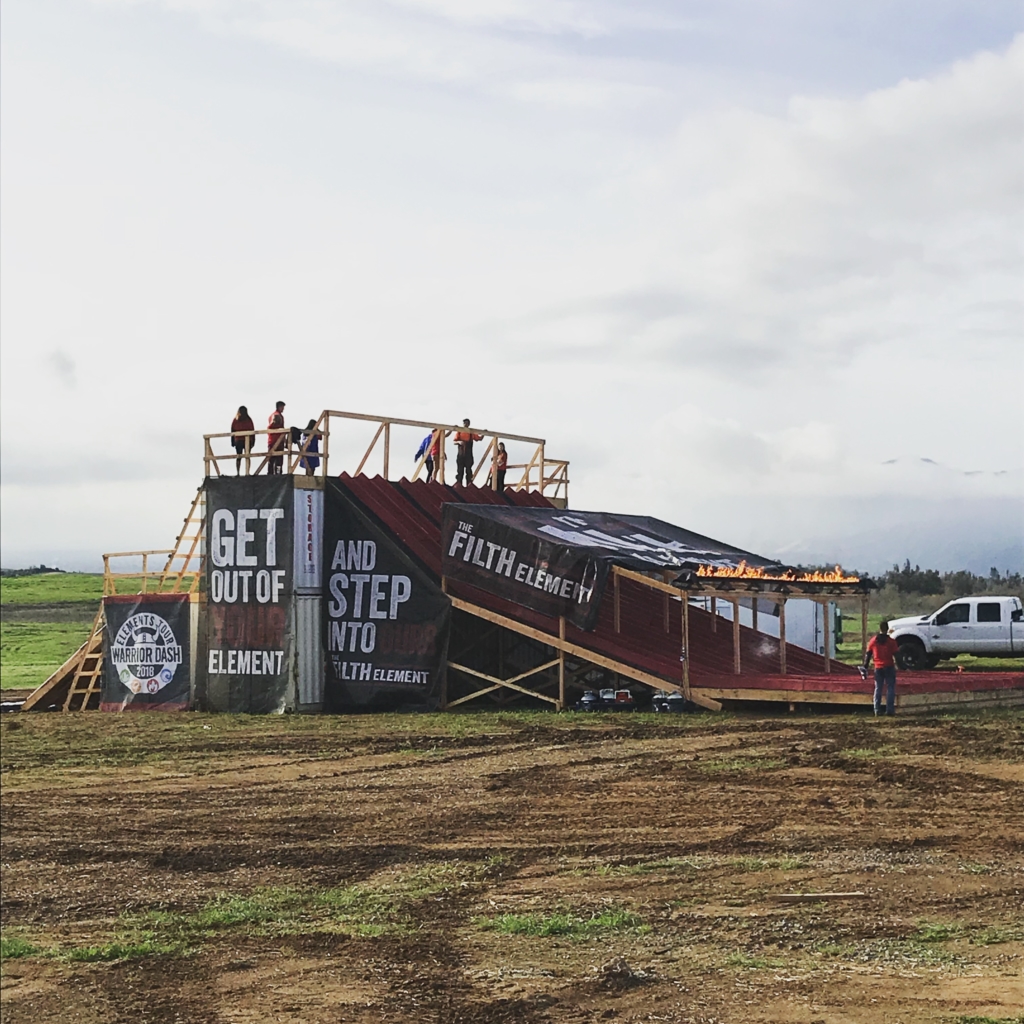 The obstacles were spaced out well, with nice little runs in between each. There were one or two new additions (most notably 'Rock Slide', which was basically a balance beam over shallow water, where you had to grab on to rock climbing holds while crossing), and more of the 'old standbys', including Upslide Down, Summit Plummet, Super Soaker, Pallet Jacked, and, of course, Muddy Mayhem just before the finish line. The Fifth Element was fun, with its combination of climbing up the face using a rope and ladder, then sliding down the other side, though, honestly, I miss sliding into the giant pool of muddy water that was last year's version. Reaching the end of the slide and then just hopping off felt a little…well, anti-climactic. Worth noting: there were no real obstacles that required any upper body strength. Even the rings from last year were a no-show at this year's event. Good news for beginners, not so much for experienced participants that wanted to challenge their limits.
Highlights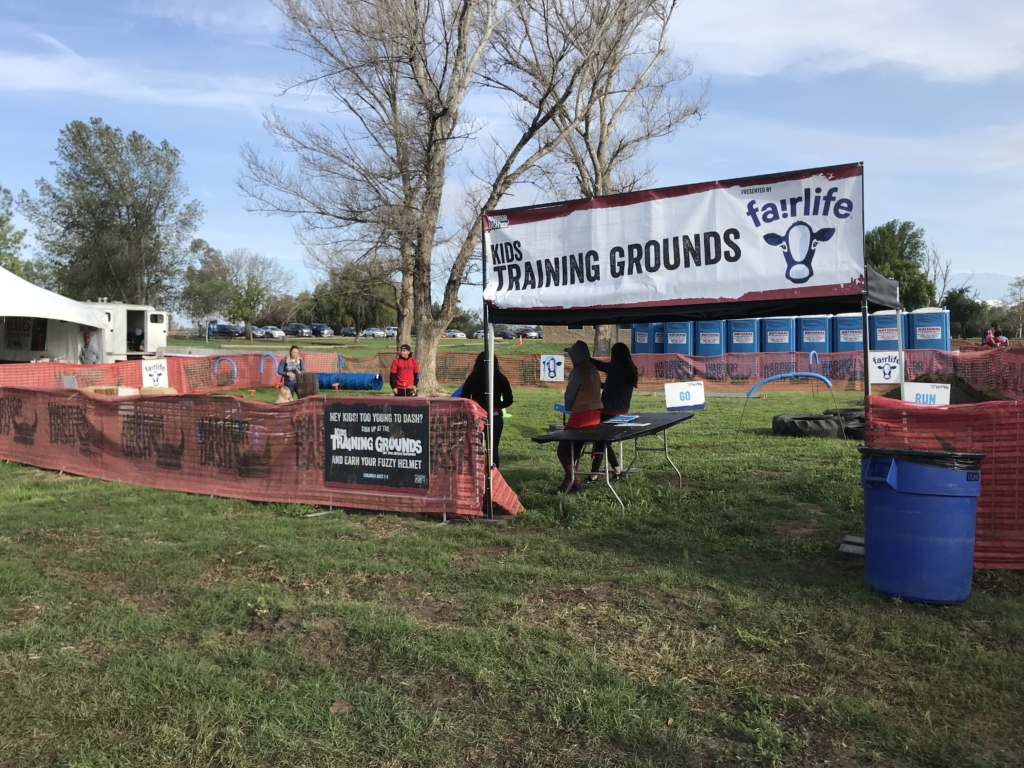 The event was well-run. Volunteers were friendly, obstacles were staffed, and things ran, for the most part, on time.
The course was well thought out and marked well. Obstacles were well-spaced, and there was usually enough room on the trail to pass, if need be, without the fear of having to knock your opponent out of the way. Kidding, of course.
This year's medals were definitely an improvement over last. The (awkward) wooden cube is gone, and the shiny new WD 'Elements Tour' medal has taken its place. WAY easier to display, if you're into that kind of thing.
Rinse off area was phenomenal. You WILL get muddy, and having hoses with decent water pressure makes all the difference in the world. Thank you, Warrior Dash.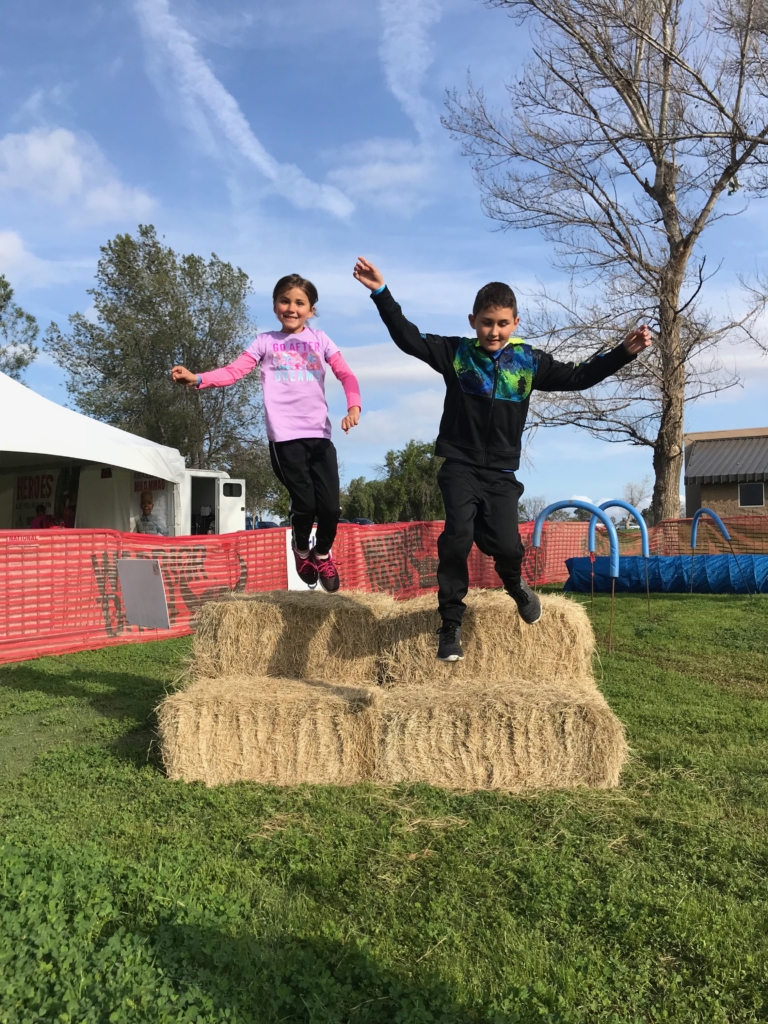 Gripes
OK, the truth is I only have one. This year Warrior Dash claimed they were introducing a 'Kids Course'. I brought my two kids (7 and 10) along, in hopes of testing it out, but we came to find that it was only a small fenced off area with 8-10 'obstacles' for the kids to complete. My own kids, who have both run a few races of their own, were amused, but bored quickly.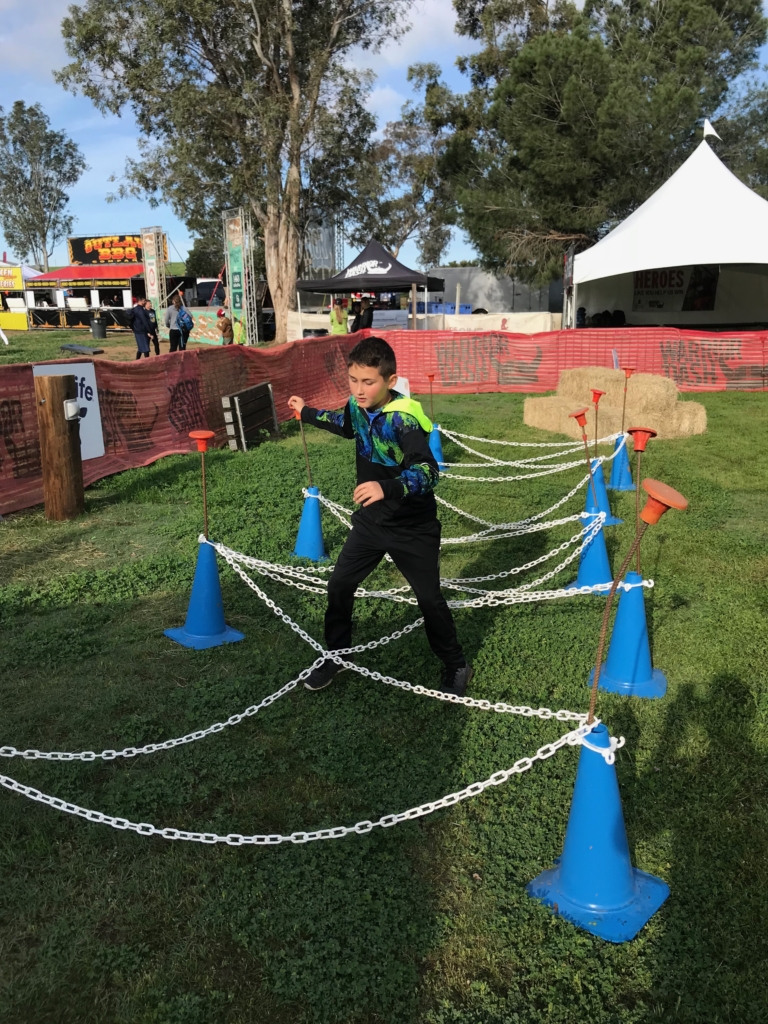 On my wish list: In the future, it would be great to see WD put something together for older kids, as they only allow those 10 and older to run the regular course. Just a thought.
In Conclusion
Overall, I was pretty impressed, compared to WD events I've run over the last couple of years. It's important to note that this is an event geared more towards beginning OCR enthusiasts, and those just looking to let loose and have a good time over the weekend. It is not a Spartan, Savage Race, or Bonefrog, and serious competitors looking to push their limits and show off their upper-body strength will probably be disappointed. But, that said, if you're looking for a race to get your feet (and pretty much every other body part) wet, Warrior Dash might be the one for you!
Rating: 4.5/5
Rating: 4.5/5
---
Have you done an Warrior Dash?
Leave your own Warrior Dash review and feedback...