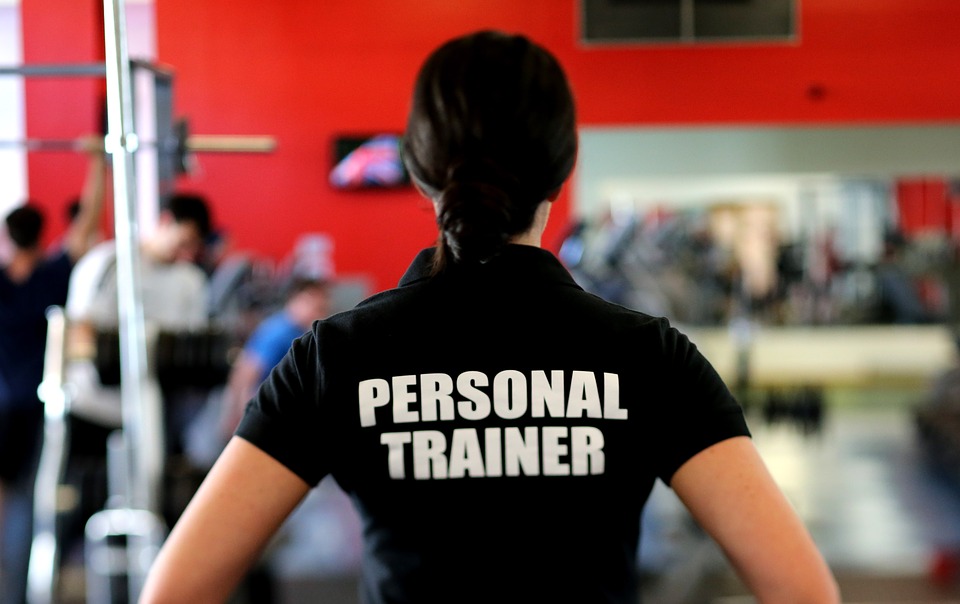 As my OCR season wound down I did what many of us do.  I stood in one of my finisher's shirts looking over my collection of medals, headbands, and participant bibs.  It was a good season.  I competed in more races than any previous year.  My times were decent and I finished, which is always something to be proud of.  But after all the years and races I've completed, this year something felt undone.  I thought "I could have done better".
A finisher's medal wasn't good enough for me anymore.  I looked back at the extra set of burpees at the Spartan Race that slowed me down.  My grip gave out on Tough Mudder's "King Kong" just one ring too soon.  Then there was that hill climb that my legs weren't ready for on the Savage Race.
Have you had those issues?  A moment of "what if" where you know you could have done that much better?  If so, then like me you may have also decided that you need an extra kick to your training.  Then you also likely have decided to get a personal trainer to kick things up a notch.  Excellent idea.  But first…
Personal trainers and coaches are specialists whose job it is to push you beyond what you'd do on your own.  They're an essential part of getting to the next level for any athlete whether you're just getting off the couch or on your 100th race.  However, as a certified personal trainer, head coach of a gym, and someone who has hired my own personal trainer I can tell you first-hand personal training is expensive and not all personal trainers are created equal.  You want to make sure your trainer is the right fit for you and can really help you improve in the right areas.  So, before you walk into that gym down the road and sign up for a personal training package, there are a few questions you need to ask.
1. Why am I getting a personal trainer?
This is the first question I ask every one of my clients and every personal trainer you ever meet should ask you this question within the first 5 minutes of meeting you.  If they don't, run away.  It's not only important to them as they get to know you, but it's very important for you to know ahead of time.  Are you looking for extra accountability?  Are you looking for someone to motivate you?  Do you want someone with more expertise in training methods or do you just want someone who can design workouts and spot you?  There's no right or wrong answer here, but it will help you clarify what it is that you're looking for and narrow your search and expectations.
Your "why" is more than exercises and routine.  It's personal because you're admitting where your shortcomings are.  Knowing your "why" will help your trainer not only put together a program to help you reach your goals, but it will help them motivate you on the days when training seems more difficult either emotionally or physically.  Be very clear about your goals and ask whether they've worked with anyone in those areas before.  Great trainers take pride in helping their clients achieve their "why".
2. What do I want to improve?
You've likely done more than one race and know where you're weaknesses lie.  Is it grip strength for monkey bars?  Maybe it's muscular endurance for the sandbag carry.   Do you simply want to run faster?  Knowing what you want to improve will help your trainer build a program for you to address your weaknesses.  Be specific.  Tell them if you want a five day running plan or more bodyweight exercises instead of weights.  I made the mistake with my trainer early on of not being specific and getting a very generic workout plan that was frustrating.  The vaguer you are, "I just want to tone up, increase my bench press, or run faster", the less benefit you'll get from their knowledge and expertise.
A great starting point for obstacle course racers is to give your trainer an example of an obstacle you failed to complete and how you felt physically in that moment.  How far into the obstacle did you get?  Where was its place in the race and in connection with other obstacles?  This will help them target the right muscle groups so that you can overcome that obstacle with success the next go around.
3. What kind of trainer do I want?
Knowing what kind of trainer you want goes hand in hand with what you want to improve.  Every personal trainer has preferences and specialties.  While most trainers will be able to do a little bit of everything, they will each have their personal "go to" for exercise.  Do you want a male or female trainer?  Do you want a strength and conditioning trainer for weights or a functional movement specialist who will do more plyometric and bodyweight movement?  Maybe you need a running coach who can help you work on efficiency and form.  Ask them what certifications they have, which will tell you not only their qualifications but also what they're interested in training.
For obstacle course racers I've found it's important to find a trainer who understands the sport.  They don't necessarily have to be a World's Toughest Mudder, but they need to know the complexities of what it takes to finish an obstacle course race.  It's more than just being able to do more pull-ups or heavier deadlifts.  You want a trainer who knows how to combine strength, endurance, and agility to help you improve.
4. Does this trainer inspire me?
This is possibly the most important question you should ask when getting a personal trainer.  Good personal trainers are a part gym rat and part motivational speaker.  Their confidence and energy is contagious.  When you're having a bad day, you can count on them to remind you of what's important and the goals you have to become a better version of yourself.
My recommendation is always to put your potential trainer through the eye test first.  How did they make you feel when you met them?  Do they look how you want to look?  Do they look like they live what they teach?  Do they have command of the gym, carry themselves with confidence, and inspire others around them to work harder?  Great personal trainers are more than drill sergeants demanding "give me one more rep".
Don't just run out and get a trainer because you think that's the magic elixir you need.  Take the time to shop around.  Don't let the salesperson at the desk talk you into personal training either.  Ask to meet the trainers and ask for a complimentary session to test it out first.  Compare different gyms because most trainers are contracted with a specific gym and you'll get something different based on their contracts.
Regardless of your fitness level, I believe everyone can benefit from a personal trainer.  A good personal trainer is worth the time and the money.  They're invested in you not only because you're paying them, but because your success is their success.  Good personal trainers make us do the things we don't want to do.  They challenge us and force us out of our comfort zone to become better versions of and say I gave everything I had.
---
Want to get started?