On July 7th, 2018 I traveled to Lawrenceburg, Indiana to run the Spartan Sprint. The event was held at Perfect North Slopes, where Spartan has consistently held their Indiana event for the past few years. Typically a winter hot spot for Midwest snowboarders and skiers, Perfect North Slopes provided a hilly yet fast venue for the summer Spartan race.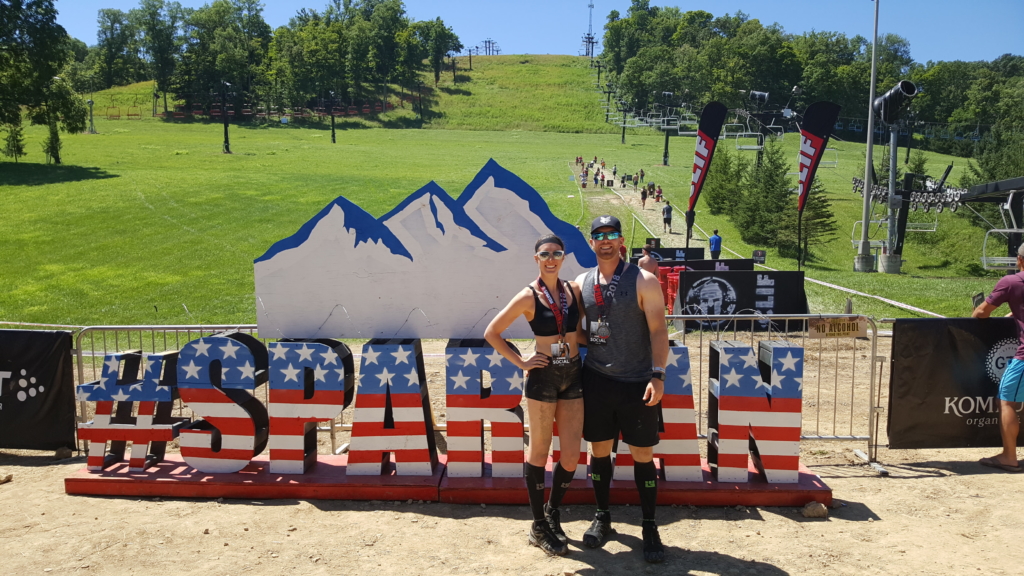 The course totaled 4.3 miles, included 22 obstacles, and although the event was held at a ski resort, the elevation was relatively low – averaging 900 feet. That said, if Spartan is looking to make this course more challenging in the future, greater use of the ski slopes would do the trick! The course began at the base of a slope, so racers did get a taste of elevation to start their trek. After that initial climb, the course covered a few more slopes, open hillsides, and stretches of single track, wooded trails. Four water stops were available throughout the course, which was very much appreciated in the summer heat, and there was hardly any mud on the course, making it a fairly clean race.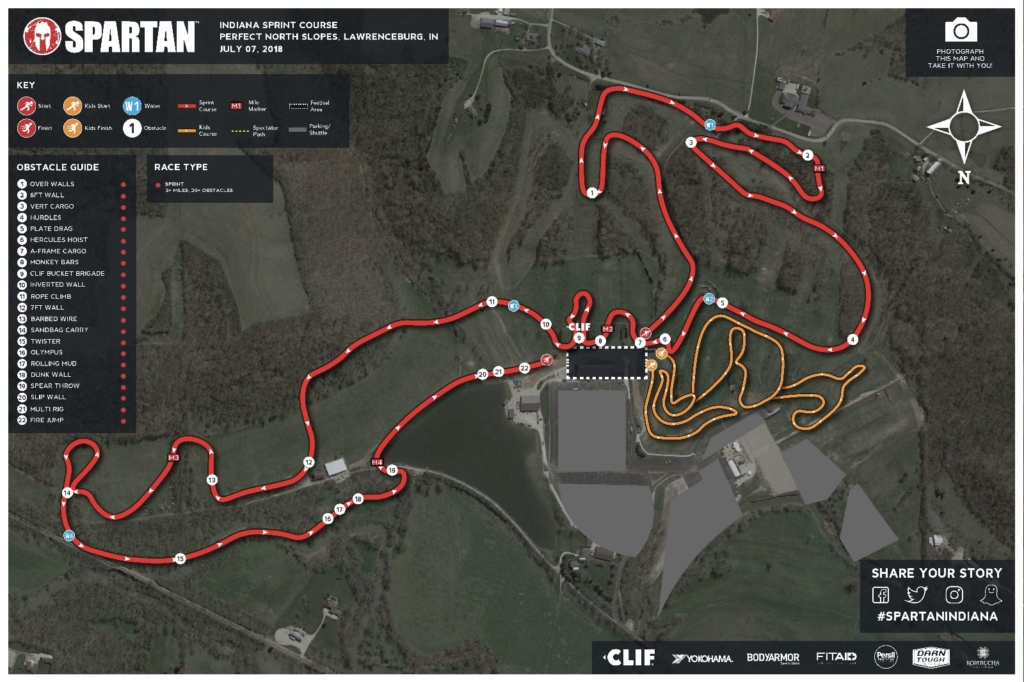 The Spartan obstacles challenged participants; however, no new obstacles were revealed at this event. Instead, Spartan classics such as the Bucket Brigade, Twister, and Olympus made an appearance to challenge racers strength and skill. There were a couple intriguing twists on some obstacles; namely, the Spearman and Plate Drag. Specifically, the Spearman was floating on water, which made for beautiful scenery but also slick spears and muddy footing. While this update was appreciated by many racers, the changes at the Plate Drag caused some confusion for veteran Spartans. At this obstacle, racers started by pulling their plate away from the starting stake using the chain handle then returned to use the rope to drag it back to starting position; however, veteran Spartans are accustomed to doing this obstacle in reverse – starting with the plate at the far end of the drag. Because of this, volunteers worked hard to eliminate confusion and educate racer on the change.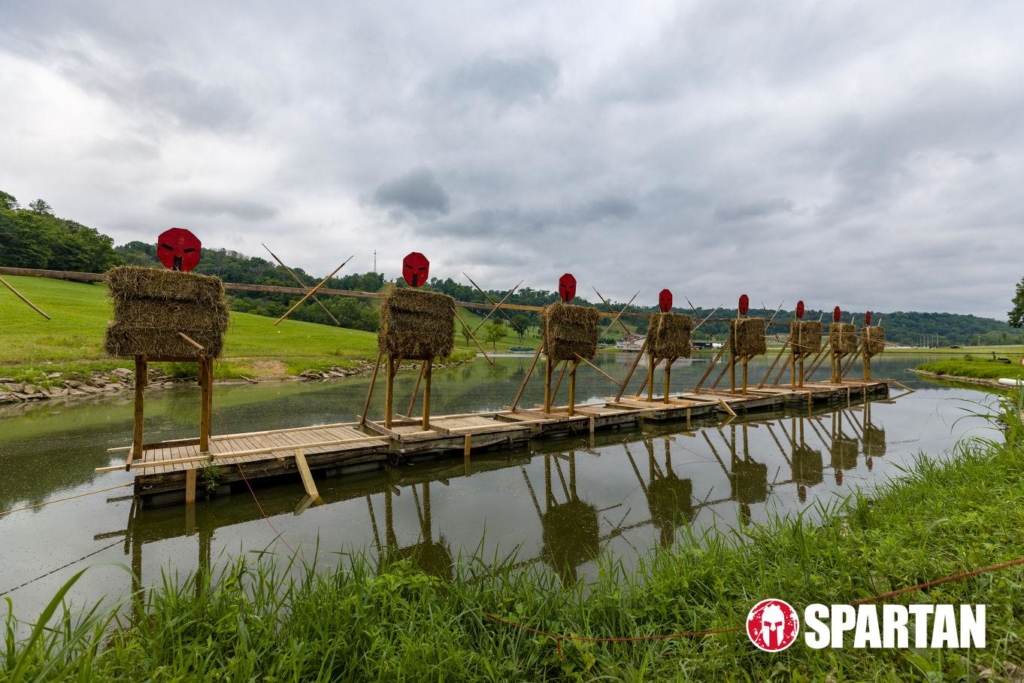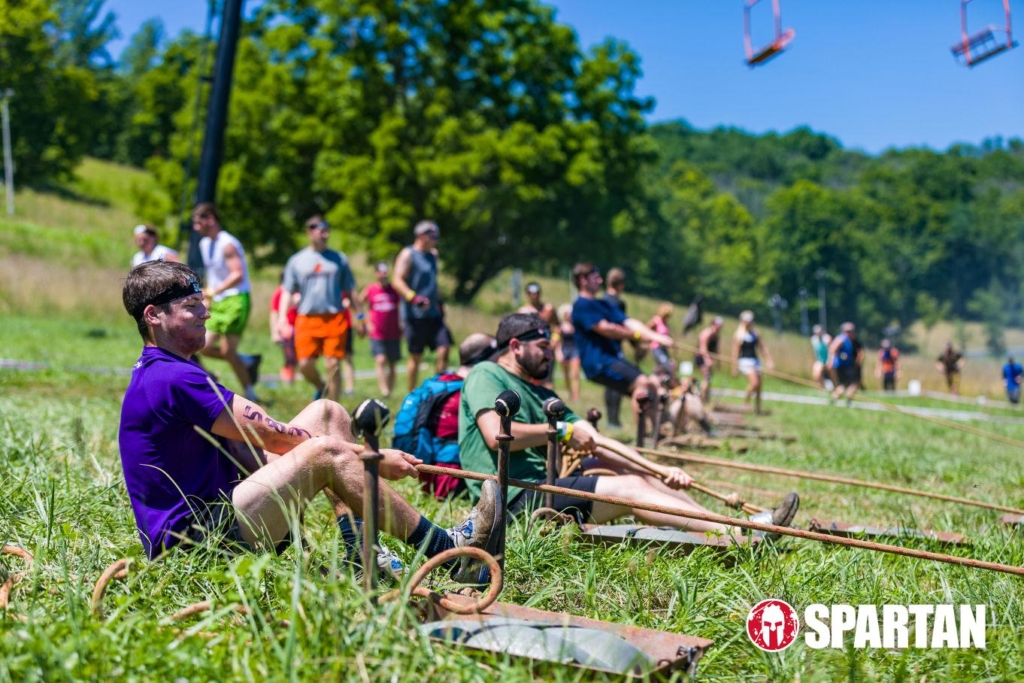 Following the finish line fire jump, Sprint finishers received a medal, a trifecta wedge, a finisher technical t-shirt, a drink voucher, a banana, a CLIF Builder's protein bar, a can of FitAid, and a BodyArmour Sports Drink.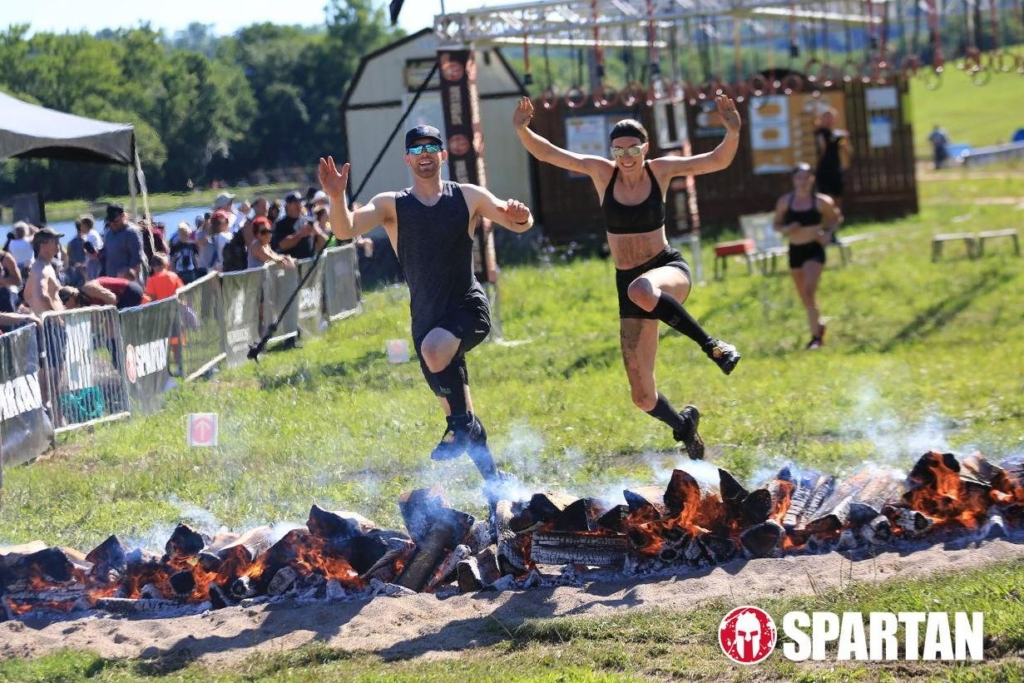 Parking at this venue was great – the large parking lot at Perfect North Slopes allowed racers to park directly at the venue with only a short walk to the festival area.
The festival area was also great and set up very well. Spectators and racers were able to enjoy festival amenities such as the Spartan Shop, beer tent, results and bag check, and festival competitions. Perfect North Slopes also had a lodge on site with indoor restrooms, seating, and a concession stand. Overall, the layout of the festival area was set up extremely well to allow for a smooth flow and well spaced to avoid crowding.
From the festival area, spectators had access to watch racers take on the Hercules Hoist, A-Frame Cargo, Monkey Bars, Bucket Brigade, Slip Wall, Multi Rig, and Fire Jump, making the event exciting to watch and supportive for racers.
Overall, I would rate the Spartan Indiana event a 4 out of 5. This event definitely exceeded my expectations, and will be a venue I will absolutely return to.
Until next time Spartans, happy racing!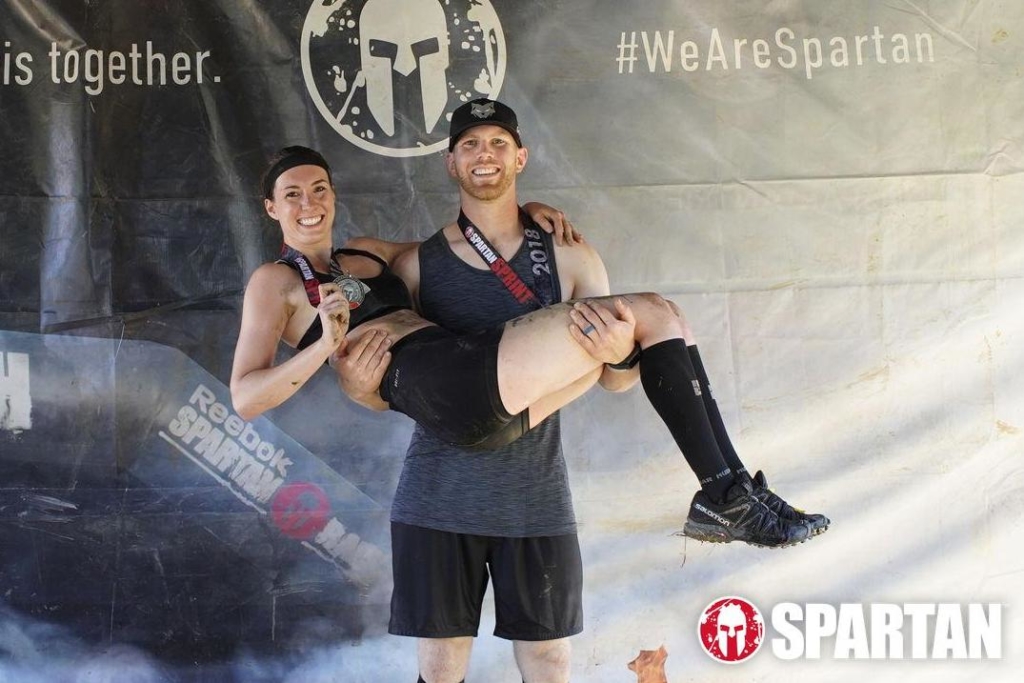 Want to see more of the action? You can find more content, photos, and videos from the event by searching the hashtag #SpartanIndiana
Did you race Spartan Indiana this year? We want to hear from you! Leave your own review and comments below.
Rating: 4/5
---
Have you done an Spartan Race?
Leave your own Spartan Race review and feedback...