Rugged Maniac Denver has become a tradition for myself and a small group of friends. After being forced off the course last year due to lightning and even having the beer tent and festival area closed we were excited to get back out there this year. Rugged Maniac made good on the debacle that was last year and either refunded your race or provided a registration for this year. They also implemented a ticket protection policy and allowed refunds for any reason. They truly took the feedback from everyone from the event last year and put forth a better product. Thankfully this year the weather was beautiful with nothing but sunshine and highs in the mid-80's. There was not a single cloud in sight for the thousands of people who descended upon Thunder Valley Park in Morrison Colorado. We set out as a group of 5 in the 9:45 wave and ran the course at our own pace, stopping for every photo and video opportunity we could.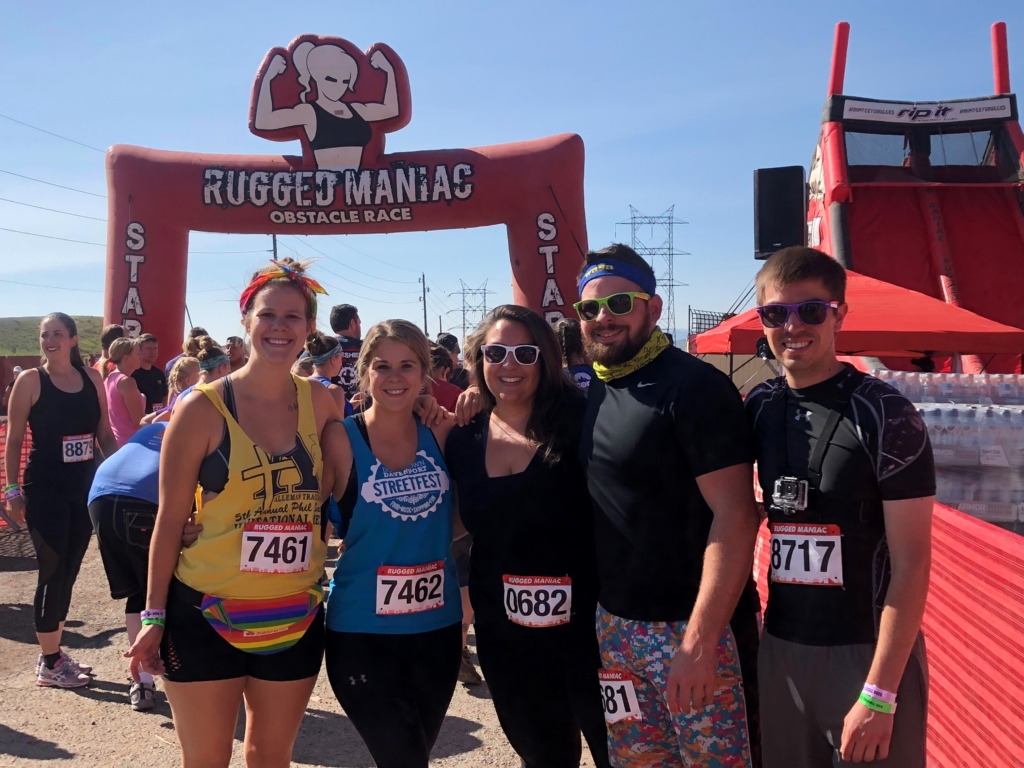 About Rugged Maniac
Rugged Maniac boasts 25+ obstacles over the course of 3.1 miles. This is tough to do at a venue like a motor-cross park where there is just not that much real estate. Obstacles were packed tightly together, and this caused a few backups along the way. A major positive for this venue is there are fewer restrictions on digging and Rugged was able to create mud and water pits all over the course.
Rugged Maniac Colorado
Many races in Colorado run very dry with little to no water obstacles, and with the terribly dry summer, we have had it was also surprising to see a 3-tiered fire jump near the end. Some of the best obstacles included Off the Rails, where racers zip lined across a water pit and jumped to ring a bell at the end before plunging into the water, antigravity, where racers cross multiple trampolines before scaling a wall covered in a cargo net, and the warped wall to the accelerator, where racers take a 3 story water slide ride to the finish line. There were several other walls, hills, nets, and other things to climb as well and gave racers several breaks from running.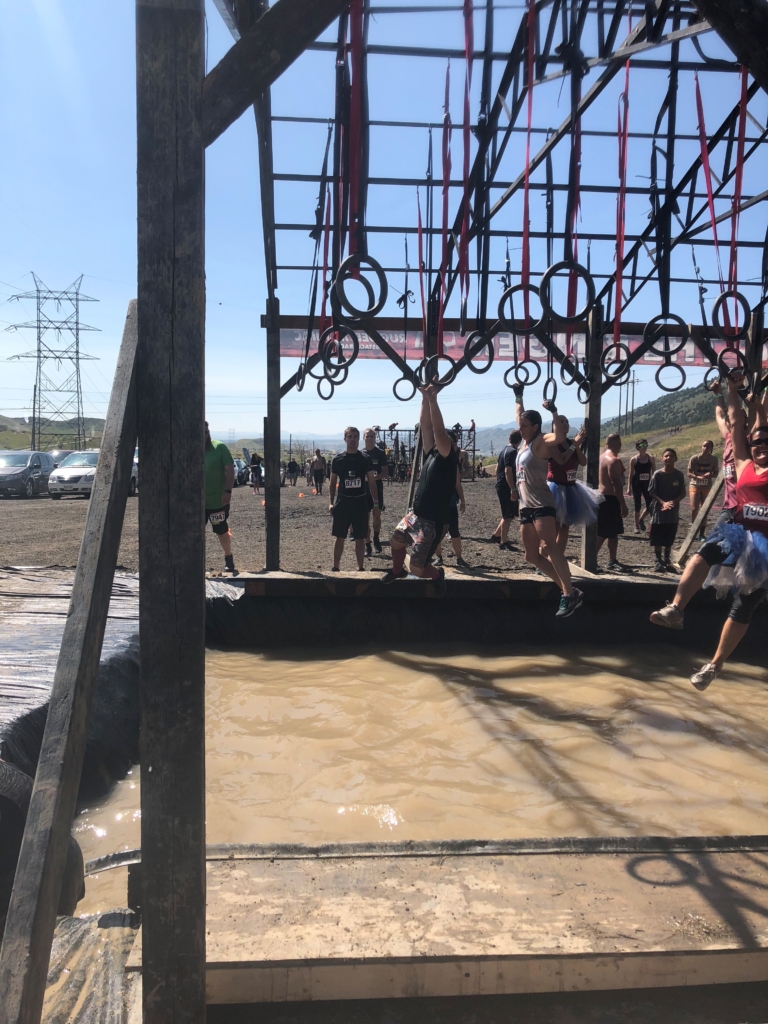 There were only two water stations on the entire course and for those running in the mid-day heats that could be very problematic. While there are several water obstacles to help cool your body down, the dry conditions from the sand and air make it tough if you did not carry any water. Very few racers had any sort of hydration due to the short and compact course, but it did make the post-race beer that much sweeter at the end. You were also met with Body Armor, oranges and bananas, Quest Bars, and prepackaged wipes to use to clean yourself off at the finish line. For those who did not want to take their muddy shoes home, Rugged has a donation charity who well collect them and repurpose them for the needy. The booth was located right next to the showers and many racers openly donated without even thinking twice.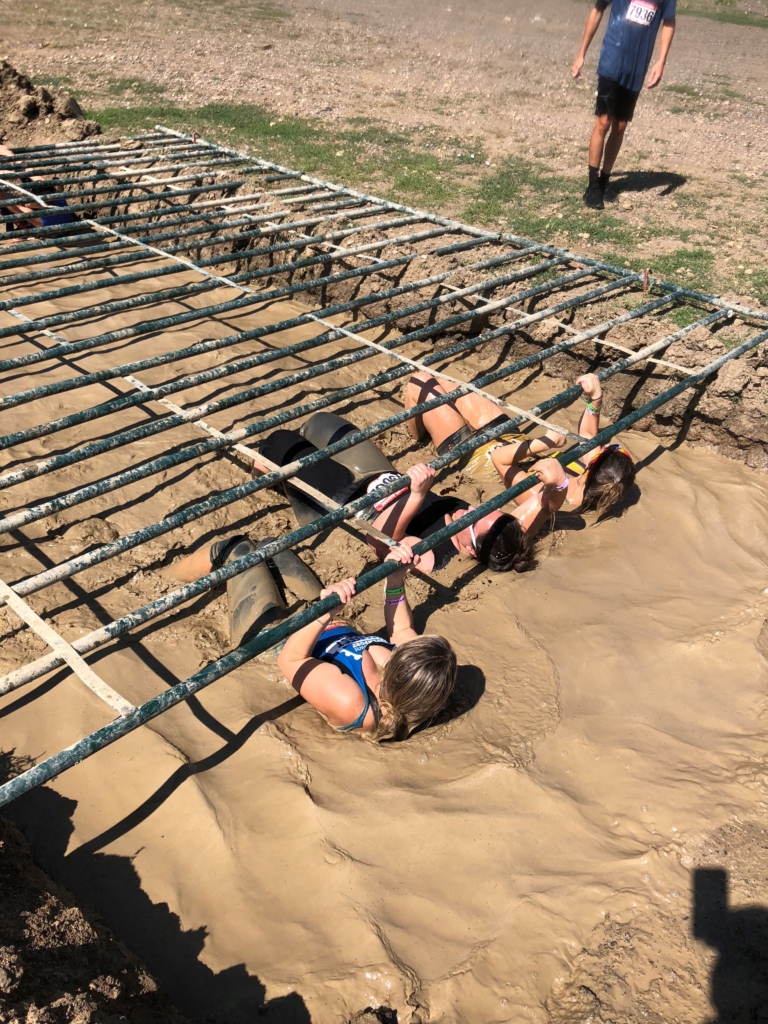 Rugged X
A fun new experience this year was the introduction of Rugged X. Racers could run unlimited laps of the course and compete against themselves with every passing lap. Rugged is not a timed race you are only really competing with yourself outside of the early morning competitive wave. Racers would go down the slide and then peel back on to the course before crossing the actual finish line. There were several racers who took advantage of this new style Rugged and got as many laps as they could in before descending upon Breckenridge for Spartan Race next weekend. Most racers clocked the course a bit short of 3 miles at or around 2.86 miles but with a little over 900 feet of total elevation gain. This course was not very tough and is a great introduction to OCR for a first timer. The race director emphasizes fun and tries to make as much mud and water as possible. Due to dry conditions, they even had a staff person standing at the head scratcher with an industrial hose to keep that obstacle wet.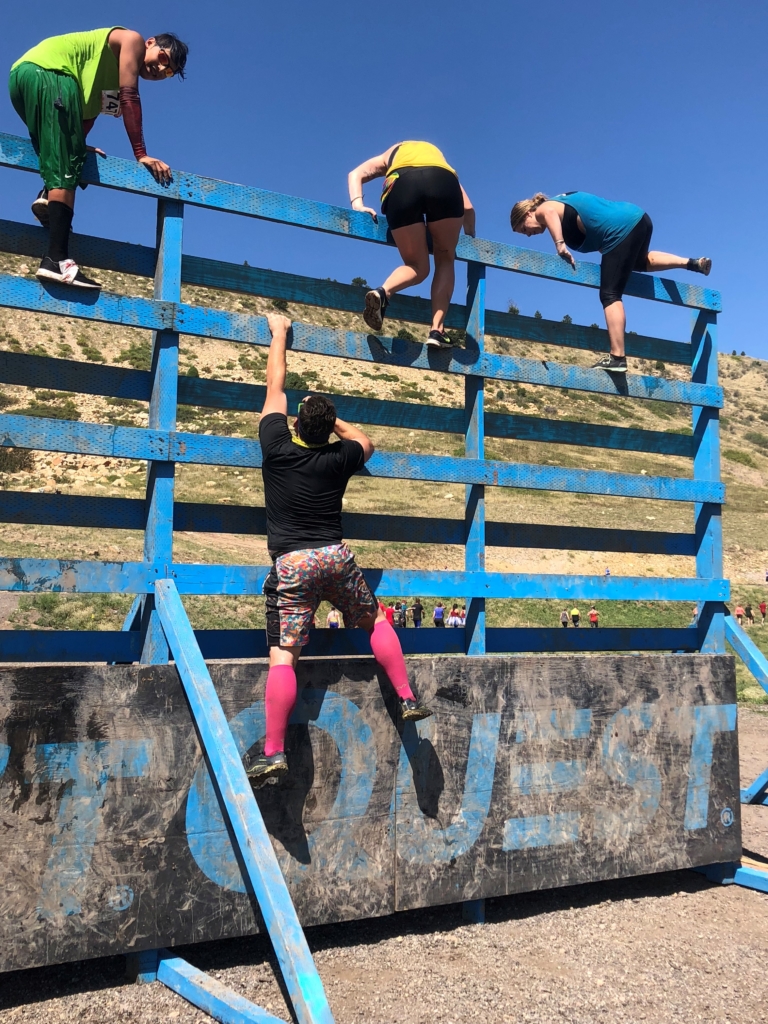 Rugged Maniac Denver was an awesome race this year as they really tried to make up for some of the issues encountered last year. The only real negative again this year was the parking situation. The venue itself has a large parking lot connected to the festival area, but this was used for pre-purchased parking only. There was another lot, more than a mile away, that racers could purchase parking the day of the event. Early in the morning, they did not have many buses running, but eventually added more as the day wore on. This bigger issue was that racers would park along the main road or at a hiking trail that was closer than the paid lot. This highway is not designed for parking and there was no one outside trying to direct traffic. Last year they put up cones in some areas so people would not park, but this year it was total anarchy with cars and racers lining the street getting to the venue. I would give this race a 4.2 out of 5 only because of the parking situation, otherwise, this was a great all-around race this year.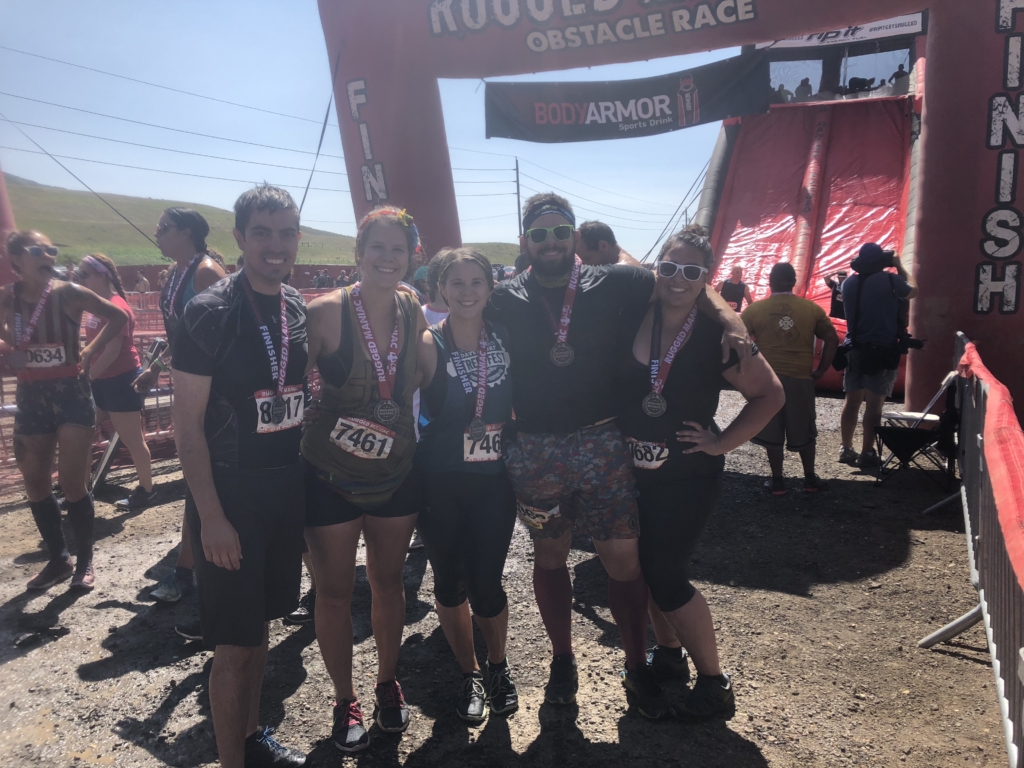 Rating: 4.2/5
---
Have you done an Rugged Maniac?
Leave your own Rugged Maniac review and feedback...