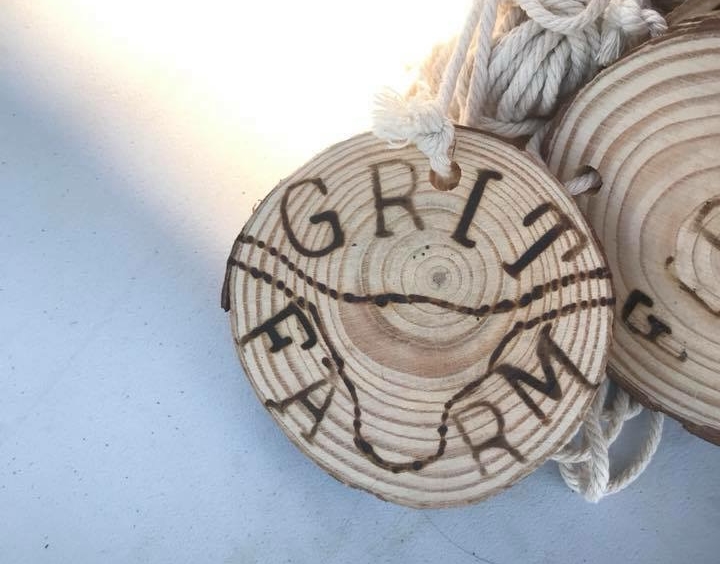 The Ah-Mazing Race was presented by Grit Farm Fitness on August 5th, 2018. This event was held at the Chilliwack Corn Maze and Pumpkin Patch in Chilliwack, B.C. Canada. I was super excited when the opportunity came up to register, as this had been an event I wanted to try out for a while, but previously work/life got in the way. I was a little concerned about the heat wave we were having at the time but decided to go for it.
Registration Options
The race directors of this event (Allison and John Tai) kept ticket pricing affordable, which I like to see.
Tickets were only $49.00 until August 1st, 2018, $18.00 for kids and $9.00 for spectators.
If you wanted to bundle your Corn Maze race with Corn Maze X, you were able to save a few dollars when registering.
Race Formats

An event needs to ensure as much as possible, that they can offer race options for varying levels of fitness. The Ah-Mazing Race offered multiple different formats to make everyone feel welcome.
Please see the offered race formats below:
Corn Maze Competitive Heats for Men and Women (for the 3+ km course)
Corn Maze Open heats for all skill levels and abilities (for the 3+ km course)
Corn Maze X – an 800m event with carries, rigs and elite level challenges
Corn Maze Kids – a 1+km race for the little ones
Ticket prices included parking, a unique finishers medal, and a box lunch.
The Pre-Race course briefing

I found this aspect of the event to be super important. The racers were advised of the route they were going to take, what challenges they would face, and were provided basic safety information. I had never been to this location, so I found the briefing super helpful. I am hopeless when it comes to a sense of direction, so it was nice to know where things were. I noticed there were available copies of the course maps printed out in the main tent, available upon request.

Pre race briefing
Thoughts on Course Markings

In my opinion, the course was marked very well, and the markings were easy to follow, with little to no impact on the race site it's self. I also noticed a number of on-course volunteers in multiple spots that were there to help those that might be a little lost. I really appreciated the course markings within the corn maze its self (as it is easy to get turned around). I did not feel unsafe or get lost once while I was participating in the event.
My race experience
I signed up for the Corn Maze fun run, ran the kids course with my daughter Sierra and then participated in Corn Maze X. It was a very hot day on August 5th and I was worried about getting sun sickness/heat stroke, so I tried to stay as hydrated as possible. There was a small VanCity OCR tent setup, and I stayed under it as much as I could.
The Corn Maze fun run: I enjoyed this course. A large section had us weaving in and out of the onsite corn mazes. The obstacle I enjoyed the most was the sandbag carry through the apple orchard – it was just soo pretty under the trees. My least favorite obstacle on this course, the warped wall (I need much practice at this as for some reason I lose steam when running up the wall). This course according to my GPS was 3.52 km in length.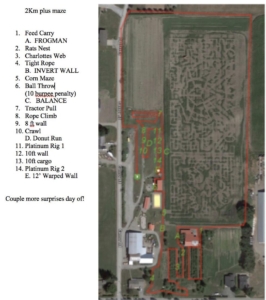 Corn Maze Fun Run 3km+ obstacles
The Corn Maze Kids race: This was super fun. My daughter Sierra and I took it easy through the course. She had the most fun giggling and running through the corn maze. I was super happy to see how confident she has become on some of the obstacles she struggled with previously. I am super proud of what she accomplished. This course according to my GPS was 1.37km in length.
Corn Maze kids race – 1km+ obstacles
For the Corn Maze X race – this was tough. It was already very hot in the day (over 30+ degrees out). My race partner and I were the last open heat for this event. Even though our course was short and sweet, it was 800km of running, heavy carries, multiple rigs, medicine ball throws, an a-frame climb, lunges, and much more. I struggled with the lunges, and the rigs (my grip was weak). My partner in this race, Amy had a meltdown on one of the rigs mid-race. I ran back from the obstacle that I was on and tried to comfort her. I stayed with her until it seemed like she was ok to move on, and then I continued. I am not the type of racer to leave someone behind, in a competition or otherwise.  I didn't end up finishing all the obstacles but in the end, a friend is more important than a finishing time.
I also started to mid-course get super crabby because of the heat. I got angry and wanted to be done with the course. I struggled through and did the best I could.  I learned  I need more practice on grip strength and running in warm temperatures so I know what to focus on for next year.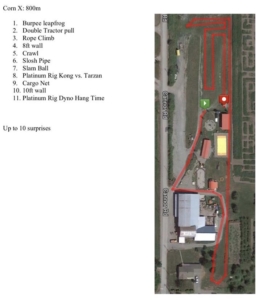 Corn Maze X – 800m+ obstacles and challenges
Overall rating: This race offered multiple race formats, a gorgeous location, a low-cost family event, and of course a run through multiple corn mazes. I would highly recommend the Ah-Mazing Corn race to anyone that is looking for something fun to do with their kids on a Sunday afternoon. I give this race a 5/5 star rating.
For more event pictures visit: http://ahmazingrace.com/
For information about Grit Farm Fitness, visit: https://grit-farm.com/