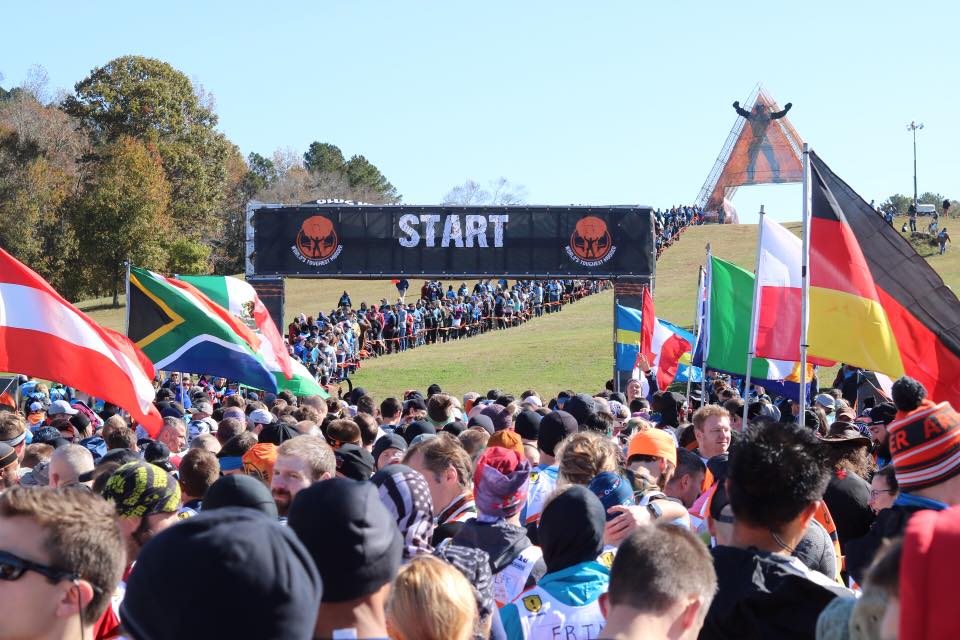 The 8th annual World's Toughest Mudder took place over the weekend outside of Atlanta, Georgia. Nearly 1,700 athletes from all around the world converged to tackle not only obstacles but also the weather for a grueling 24 hours of racing. Rea Kolbl defended her title while Kris Mendoza won his first WTM. In the team relay race, it was Lindsay's Angels who took the win and on the 2+ team – Team Atomik emerged the victor.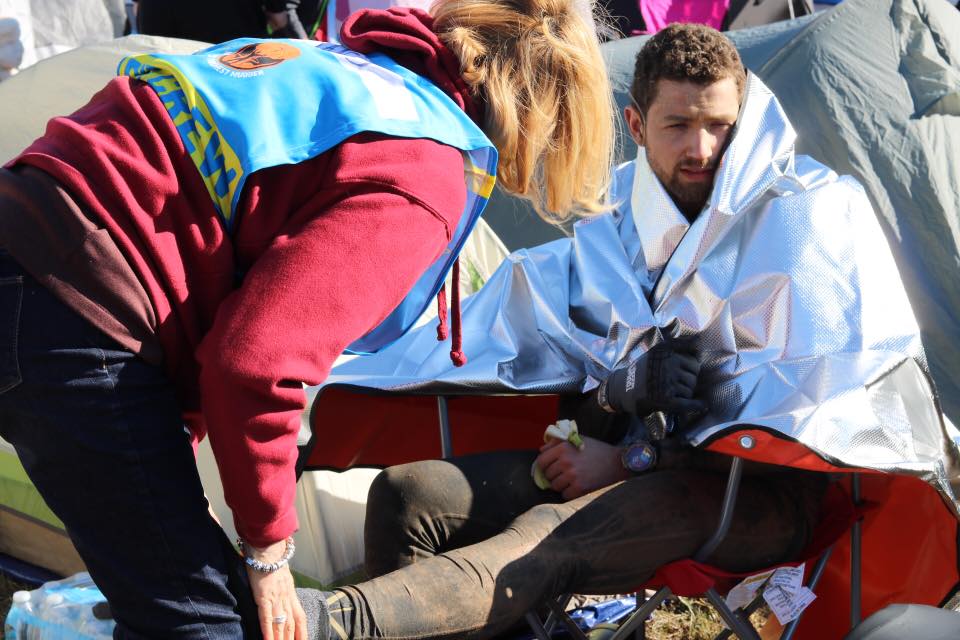 After four years in Las Vegas, Nevada, Tough Mudder decided to move its signature championship race to Atlanta. Athletes were elated last year when the new venue was announced and excited for a potentially warmer race. However, mother nature decided to grace Atlanta with unseasonably cold weather and rain the day before the race and the cold weather lasted throughout the weekend. So while Tough Mudder has always been known for its unique obstacles on race day the weather ended up becoming the biggest obstacle.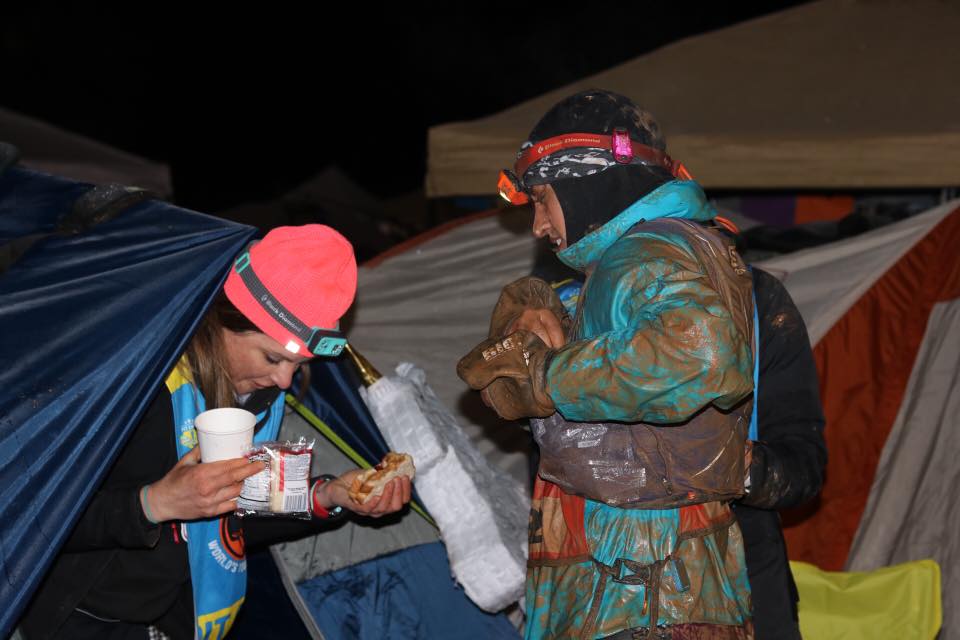 The temperature overnight dipped below zero by some accounts, and mixed with muddy conditions made for a challenging night and forced many athletes to end their races before the 24-hour mark. While the race was long and grueling for everyone it is the finish that everyone is talking about.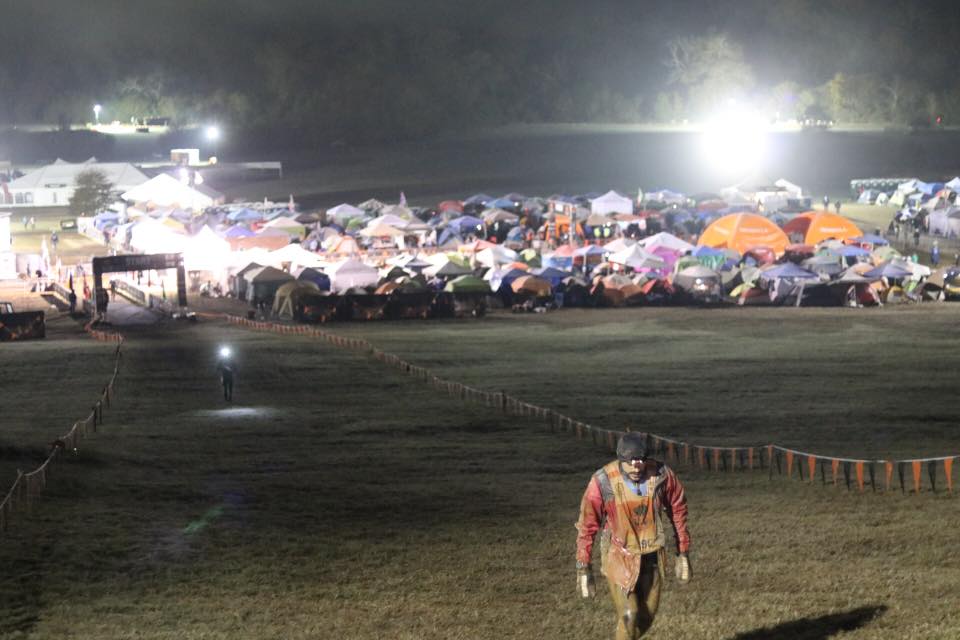 Team Races
While Lindsay's Angels (Lindsay Webster, Ryan Atkins, Ryan Woods, and Brian Gowiski) easily won the Team Relay race and Team Atomik (Evan Perperis and Wesley Kerr) comfortably won the 2+ Team division. It came down to the last lap to determine the podium for the men and women's individual races. Below the win by Lindsay's Angels.
Women's Individual Race
In the women's race Rea Kolbl locked in her second win Sunday morning. Allison Tai looked as if she had locked in second, however with the scoreboard having issues updating this year, she called her race about 22 hours (after 20 hours you could claim finisher status) and finished up for the day. This opened the door for newcomer Erin Rost who was able to pass Tai in mileage race until minutes before the 1:30pm cutoff. She was able to claim the second place position running 75 miles and edging out Tai for the second place spot.See Kolbl's win below.
Men's Individual Race
However, it was the men's finish that had everyone buzzing. By all accounts, it appeared that Trevor Cichosz was going to take the win over Kris Mendoza as the two men went out for their last lap. Cichosz has about a 30-minute lead over Mendoza after completing their 19th laps as the two headed for 100 miles. Cichosz miss calculated a bit on his nutrition and his pace slowed in the 20th lap. This opened a door for Mendoza who ended up overtaking Cichosz in the last mile of racing. Mendoza ended up crossing the finish line minutes ahead of Cichosz capturing his first World's Toughest Mudder win. See the epic finish below.
Results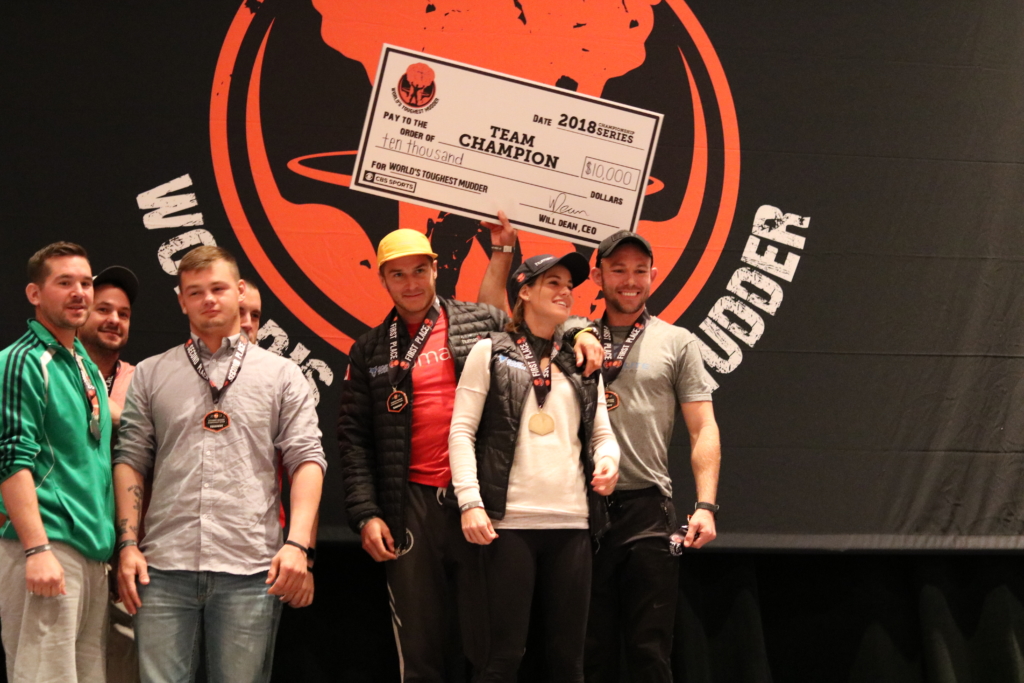 Team Relay 
Lindsay's Angels
   80 Miles
 Team USA 1
   50 Miles
 Team USA 2
   40 Miles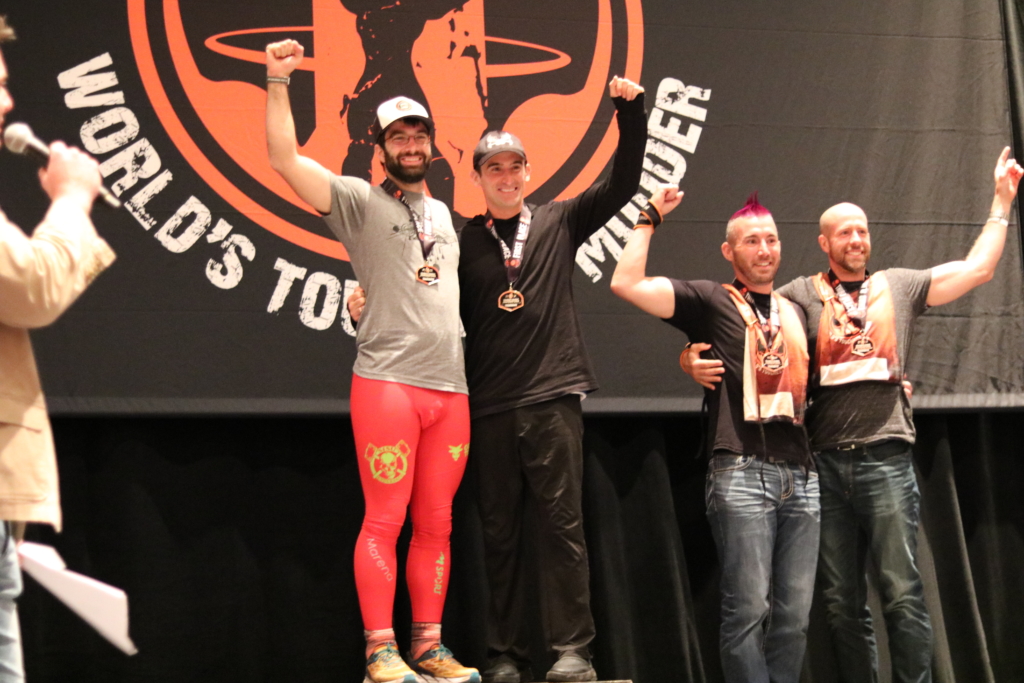 2+ Team Race
Team Atomik
   75 Miles
Goat Tough/3AM Waterfalls
   70 Miles
Mohawk
  60 Miles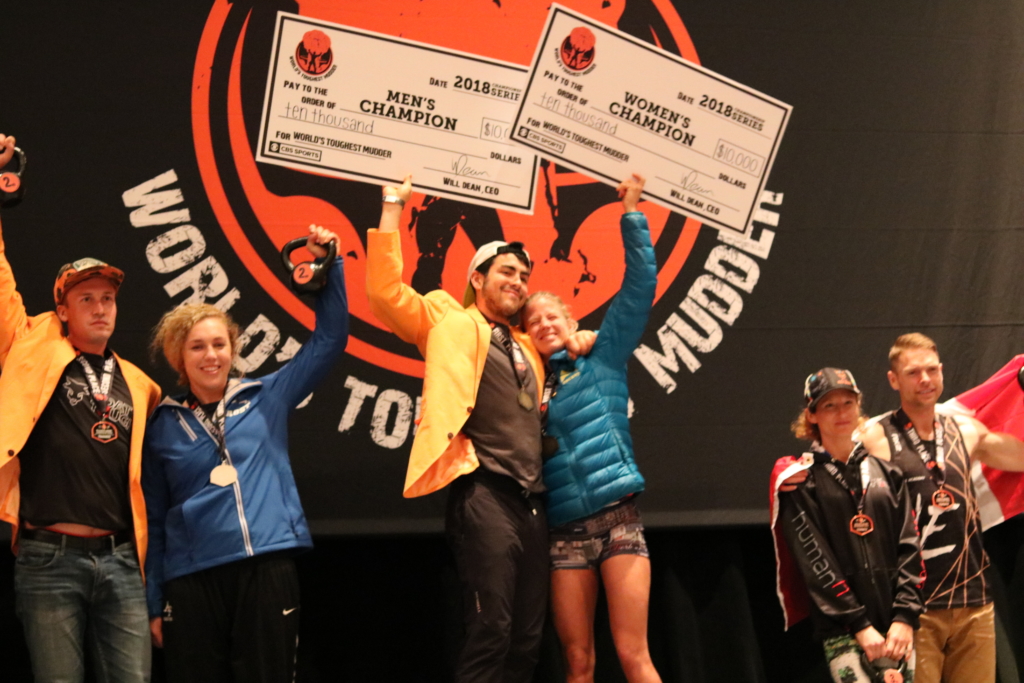 Men's Individual Race
Kris Mendoza
   100 Miles
Trevor Cichozs
   100 Miles
 Jesse Bruce
   90 Miles
Women's Individual Race 
 Rea Kolbl
   75 Miles
 Erin Rost
   75 Miles
 Allison Tai
   70 Miles
Find the Preliminary Results Here
At the awards brunch on Monday the racers found out that 2019 will be back in Atlanta slated for November 16 and 17. Already athletes who have unfinished business are looking forward to making 2019 the year of redemption.