By Charity Fick and Aaron Singleton

I have been thinking about trying to write different types of content for Mud Run Guide as of late and wanted to write about something a little different. Aaron and I had been chatting online this summer quite a bit (he is another Mud Run Guide writer) and decided it would be neat to collaborate on an article. I wanted to show how it felt to go from road runner to obstacle course racer, and how it felt to go from obstacle course racer to road runner. There are many that think road running and obstacle racing have nothing in common, but that is not the case. This article has been broken up into two sections (my perspective, and Aaron's perspective). For reference, the main road race that we discuss in this article is the Lululemon Seawheeze Half Marathon.
My perspective
I started my journey into the world of fitness by road racing. My first "major" race was a 10 km run called "The Vancouver Sun Run" back in 2010. To me, running on the road made me a Bad Ass and I felt strong and unstoppable. However, in 2013 this all changed when I ran my first OCR – the Spartan Sprint in Vancouver, B.C. Canada. Although I was bruised, battered, cold and covered in mud I loved it. At the time I didn't quite understand it, but my love of running on the road would then correlate later on to my love of Obstacle Course racing.
Flash Forward to Summer of 2014.
I had somehow managed to get into the widely popular Lululemon Seawheeze Half Marathon (which sells out within minutes). Although I had never run such a long distance before, I felt at home. Having completed one obstacle course race before this, my mindset was in the right place, and I felt that I could finish strong. I did, my first PR set for a half marathon distance 21.1km was 2:15:45 (still my PR for a half marathon to date). After completing that race, it opened my eyes to many things: a sense of community (the running community in the greater Vancouver area is the best), feeling like I "belong", the thrill of finishing a huge goal, and the feeling of strength and power.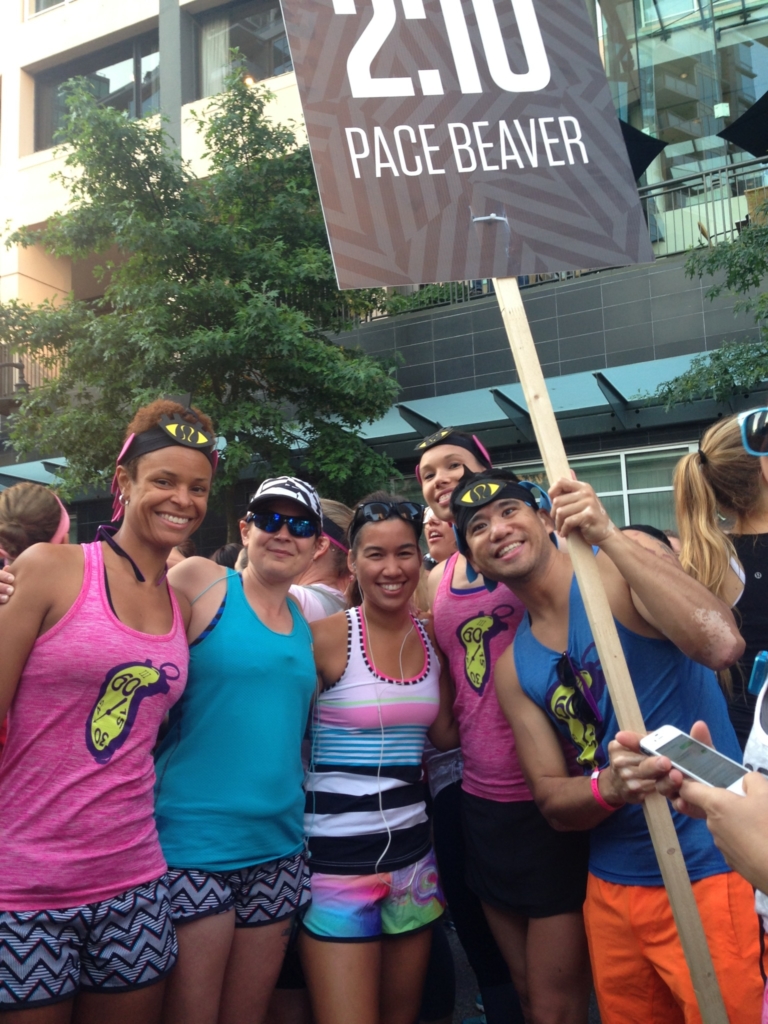 NO OTHER sport in my life had provided me such a rush up to that point. It's hard to explain but running on the road pushed me further than I thought possible. I know that most Obstacle Course Athletes prefer to run on the trails or in the mountains, but it takes a certain level of skill, endurance, and stamina to run a road race of any distance. I will always have Lululemon to thank for that first experience – the cheer stations, crowds, friendships made and support we all received on course. Believe it or not, being able to run that first road race gave me a confidence I never knew I had.
Since this first "endurance" road race, I have embraced my inner wild child and have completed a number of obstacle course races including the soul-crushing Spartan Sun Peaks Beast. After each race, I always take a few moments to reflect, see what I could learn from each experience and then push harder at the next one. In comparison, running a road race is nothing like running an OCR, however, both types of races have a lot in common: different distance lengths, supportive community, fun, one of a kind bonding experiences with friends, and of course who doesn't like a super cool medal. Road Races and Obstacle course races are full of fun surprises and as anyone who has done both can tell you, their personal journey into the sport can begin anywhere. I will now switch things up and hand this article over to Aaron, an avid Obstacle Course racer who provided his thoughts of the Lululemon Seawheeze race and how it correlates to OCR.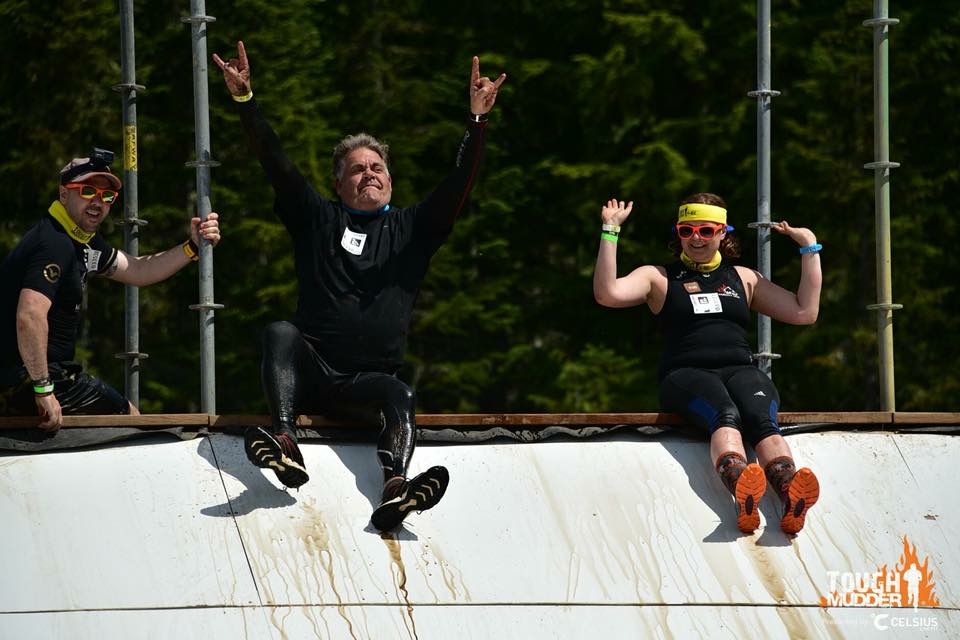 Aaron's perspective

Road racing and I have never really been friends. We were never enemies, but we had a mutual understanding. All road runs I have done have been out of necessity in winter while the trails were in too poor of condition to safely use. Having raced predominantly OCR and trail series events, Seawheeze was a little out of my wheelhouse. Even though I have completed ultra marathons and an Ultra Beast, 21.1k on the road seemed less than exciting.  Some very positive recommendations from other OCR athletes and friends convincing me to step out of my comfort zone changed my mind. After Seawheeze there is no doubt that I will be adding more events like this to my future race schedules.
Why should OCR athletes try Seawheeze and like events? This is an obstacle racing website.

Fair question. For myself, the atmosphere alone is enough to want to return year after year. When you arrive, you are greeted by incredibly friendly volunteers who get you in and out very quickly given that there are 10,000 other runners participating in the race. They are seen around the race site throughout the weekend day and night to help get the event off the ground, but they are always happy to stop and help out a racer. More than that, what made this event feel like home was the plethora of cheer stations located around the course. About every three kilometers you would experience a surge of energy pulsing through your body when you maybe didn't feel like pushing yourself to your best because of the people screaming at the top of their lungs. On course, I saw everything from a 1,000-watt spin class near Rogers Arena to drag queens and mermaids providing all the encouragement they were capable of. There was even a first responder energy station pumping up racers along the seawall (I will say I'm grateful the fire hose was not operating given the stereotypical Vancouver downpour we experienced all race long). In short, the excitement level from on-lookers rivaled OCR World Championships. High praise, but well deserved.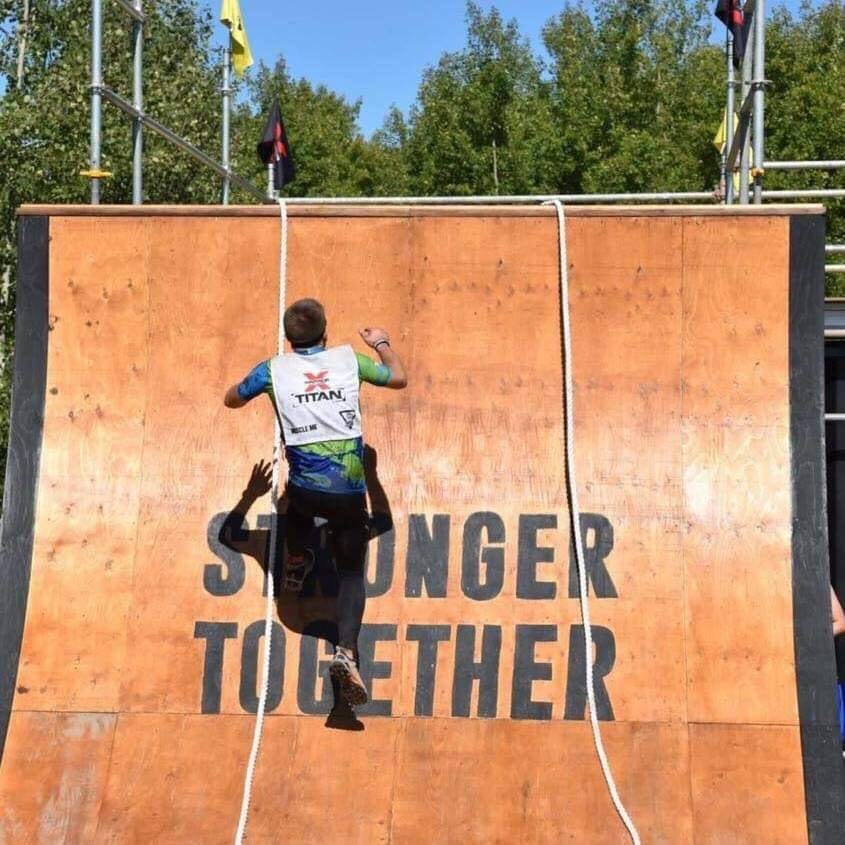 Okay, so you are more interested in the race rather than the bonuses that come with the event. Fair enough. If you are a competitive racer, this is the place to PR your half marathon. This course is mostly flat (approximately 100m of elevation gain) and near sea level. Also, there are pace "beavers" for almost every goal time so you are able to visualize your pace throughout. The queue is self-seeding which greatly reduces the amount of passing you will need to do. Although there is no elite or competitive wave, you are able to take this race as seriously or recreationally as you like. Which leads me into the next segment, why would an open OCR athlete benefit from Seawheeze?
Simply put, us obstacle racers are spoiled with unparalleled views when we compete. From beautiful forest trails to vast mountain horizons, we see it all and it is easily one of the best perks we have as racers. While Seawheeze is a road race, the views are anything but boring. Nearly 16k of the course is within view of the ocean and the mountains of North Vancouver, with the final stretch running along Vancouver's seawall. Here, there are no buildings or obstructions between you and the Pacific. There isn't even a fence. On your right you have Stanley Park, a dense section of the city that is veiled in ancient forests, giving you the feeling that you are in the wilds of British Columbia or Washington state, not a major city. Other than the initial 3k where you wind your way through downtown, one could easily confuse the scenery for any number of OCR courses.
I came to the conclusion that I should have been more enthralled with the idea of attending Seawheeze than I was. Everything about the event exceeded expectations and it lived up to be one of the most fun events of the year. We are so accustomed to trails and death marches that sometimes it is easy to forget how nice it is to run to explore and see the world without 50lbs on our shoulders. If you are looking to register for a fun destination race that will still give you immense satisfaction during and after the event, you should absolutely consider Seawheeze as a part of your 2019 season. Even if there are no obstacles, I am confident in saying the experience is worth every penny.
One last thing. The Swag.
It. Is. Amazing. I will leave that as a surprise, but it isn't a stretch to say that the free limited edition Lululemon gear you receive before and after the race more than pays for the price of admission. And the after party goes far beyond a free alcoholic beverage. Ferris wheels, photo booths, and Diplo as the live music made for a great wind up to the weekend.
---
Disclaimer: The viewpoints expressed by the authors do not necessarily reflect the opinions, viewpoints and official policies of Mud Run Guide LLC, or their staff. The comments posted on this Website are solely the opinions of the posters.