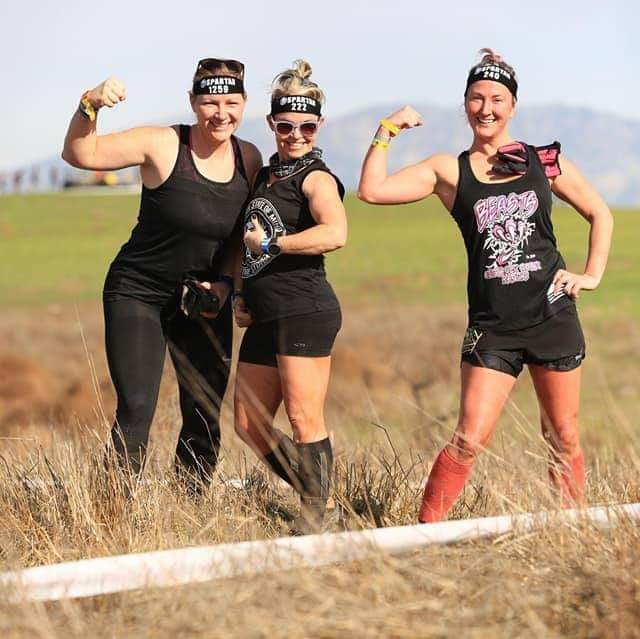 When thinking about the women in the OCR sport, its hard to fully understand how truly different we all are. The backgrounds we come from, what was the "factor" that got us into this sport, and how a life-changing event can introduce us to this amazing community. Allow me to introduce to you, Tessa Turnbull. This woman thrives on adventure, and on doing as many endurance events as time / her body will allow. She truly pushes herself at every event and is not afraid to decide the night before to make the trek to an event. I had the pleasure of also being with her on course during a Hurricane Heat in August of this year, and her overall spirit is truly astounding.
Please tell us a bit about yourself.
I live in Gig Harbour WA. I'm a mother to one amazing kiddo with Asperger's.  I own my own drive-thru espresso shop. I've always enjoyed sports and being active.
How did you find the world of OCR or how did it find you?
I lived in TN for about five years and my CrossFit coach was just starting OCR. It scared the crap out of me. There was this super in shape guy doing them. There was no way I could do one of those.
My boyfriend of almost 5 years passed away and that pushed me to try one and get out of my comfort zone because I had air in my lungs and he didn't. My first trifecta is in his honor.
What was your first race like? Which one was it? 
It was Charlotte N.C 2016. It happens to be 4 hours away from where I was at that moment and on a whim and no sleep because I didn't decide till like 10 pm I decided to go.
It was amazing I ran it in sketchers and had an awesome time. I ended up placing 2nd in my open heat. Didn't even know what that meant till 8 months later.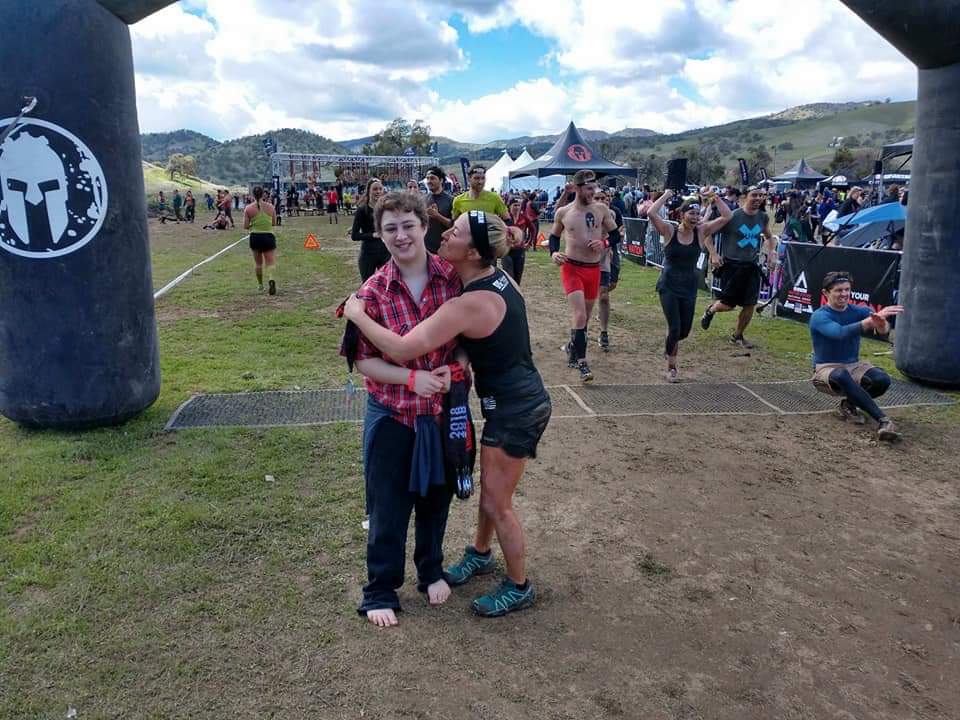 How did you get involved with the Beasts OCR team?

I met Ron at the 2nd Seattle build in 2016 and started meeting more beasts as time went on.
How has OCR changed your life?
I was very closed off for the first year or so trying to handle the loss of my boyfriend and grieving. Meeting more like-minded people that enjoy this craziness has helped me open up more lately. It's given my daughter and me something to enjoy together as well. She doesn't like working out of any kind, but she loves to hand out medals at the finish line.
OCR has been my outlet to work through some of the darkness.
To Date which races/challenges have you successfully completed?
Last year I went for my masters in endurance and got it with the HH24HR as a bonus along with 6x.
This year I'm shooting for 4 endurance trifectas. I kind of just keep doing them. I just need an HH and 2 ultras. Iceland will be my 50th running race (including ultras). If I make it to the HH after the ultra in Carolina that will be my 16th endurance patch.
What has been your favorite obstacle and why?
I love tyro, bender, monkey bars, spear throw, and twister, herc. Mainly I like all the ones I can do.
What has been your least favorite obstacle and why?
Some of the carries because I most likely did them in the HH12HR the night before.
Is there a specific training regime you follow for OCR? if so what it is?
I love mixing it up. Running, CrossFit, kickboxing. I try and keep my cardio up. And usually some type of carries.  Sand, bucket, pumpkin. But running for sure with some tunes for a little escape and stress relief.
For someone that is newer to the OCR sport, what is one solid piece of advice that you wish to pass on?
Remember to have fun out there, no one is making you push yourself. Run your own race and feel good about yourself.
Is there a time you remember where you had to escape your own fears/ doubts to accomplish a super huge obstacle on course?

Mainly it's just crossing the start line. Getting out of my own head before the thing even starts. I can't think about it sometimes. I just gotta show up.
Please tell us about the time you experienced your first DNF? Were you able to go back to that course and make peace with it?

My last not so DNF but it was at the mark where you needed to decide if you could continue on to the HH24HR during H3X. I couldn't keep going. I was super sad and cried. My hamstring hurt so bad. I wanted to have completed both HH24HRs. I did complete the 12 HH though.
My first DNF was sun peaks only got one lap in. went to Kimberly and got into my 2nd lap and didn't make a time hack. I'm rethinking those Canadian ultras. Nah I'll probably keep trying as long as my body is willing.
I also got about 16 hours into the Iceland Agoge. Iceland was beautiful. We got to go through a lava tube cave and come out to the sunrise. I went on to still be able to do the ultra.
Is there anything else you wish to share with us?

Most of the time I'm alone out there but nothing beats doing it with some friends that are family!
If anyone wants to reach out to you on social media how can they find you?

Facebook: Tessa Turnbull
@tessapinkg