2019 marks Warrior Dash's 10th anniversary, and to celebrate a decade of fun in the mud they've assembled an unforgettable season with many new additions: A 1 mile and 10k option to go along with their traditional 5k distance, a free fa!rlife Kid's Fun Zone and (5) new obstacles to provide unique courses for every stop on their 2019 North American tour.
With 17 obstacles in the Warrior Dash arsenal, each Warrior Dash course is uniquely comprised of new obstacles and variations on signature obstacles including Up Slide Down, Alcatraz, Get a Grip, and Kiss My Grass. New in 2019, Warrior Dash will feature the industry's first zip-line obstacle, Super Fly, along with the 3-story El Capitan.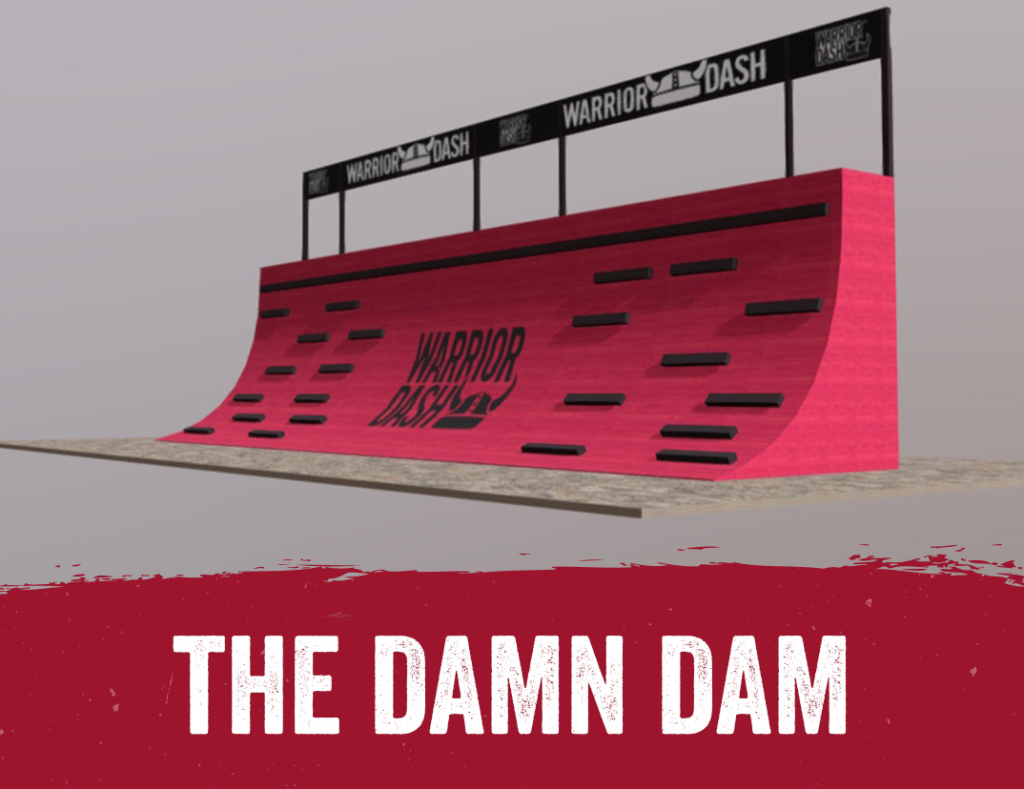 The Damn Dam – Warrior Dash's take on a warped wall with three different levels of difficulty – choose all that you can handle!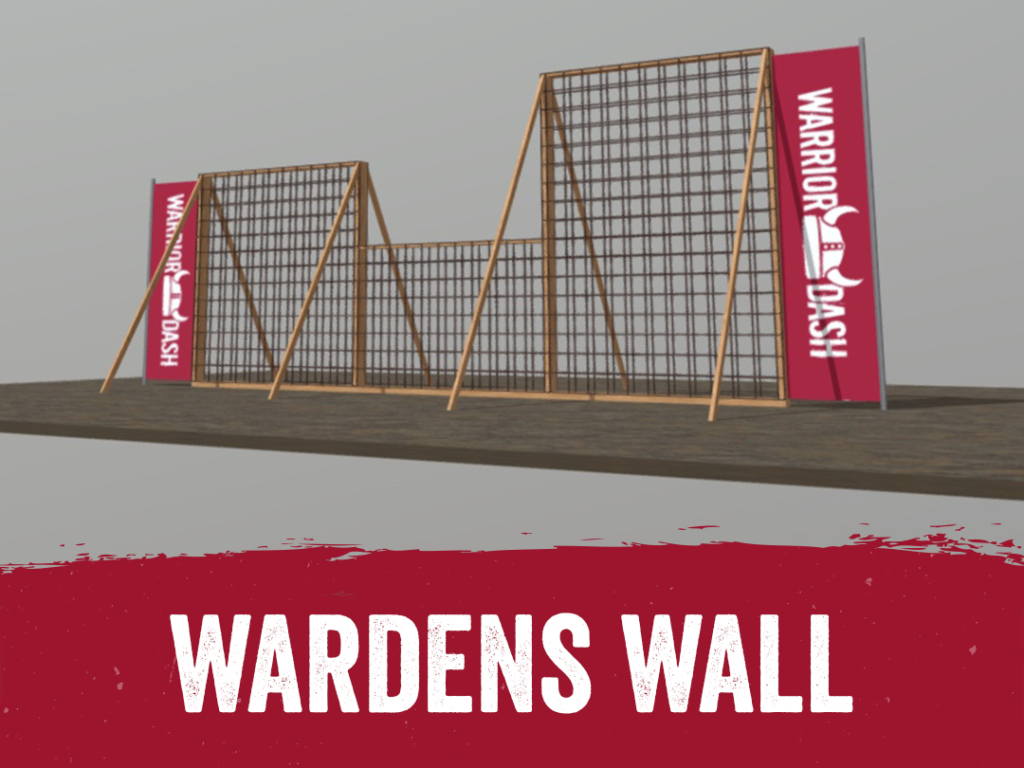 The Warden's Wall – A completely vertical net wall that participants climb up and over. Has three different heights/levels of difficulty
Warrior Dash 2019 At A Glance
2019 is our 10th Anniversary season, so you know we're going big because we sure as hell aren't going home!

Bigger, better, and re-invented obstacles and original contests to test your Warrior strength off the course
Instagrammable backdrops to strike your best Warrior pose and show everyone you dominated a world-class obstacle course
Plenty of tasty food and beer to feed your Warrior hunger post-race
As much mud as you like, because it's your race!
Multiple distances are now available at select locations in 2019

Participants looking for mud without the miles can hit an obstacle-loaded 1-mile course
The signature 5k course featuring 12 unique obstacles will continue to be a staple at each 2019 Warrior Dash location
For those wanting to kick it up a notch, a 10k option will be available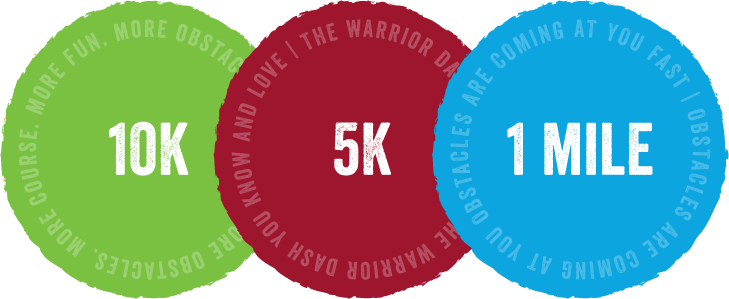 The

fa!rlife

Kids Fun Zone is now FREE!

The Fun Zone features mini obstacles and mud, and ages 3-9 can partake in the action (adult supervision required at all times).
Children 10 and up are eligible to register and run the Warrior Dash course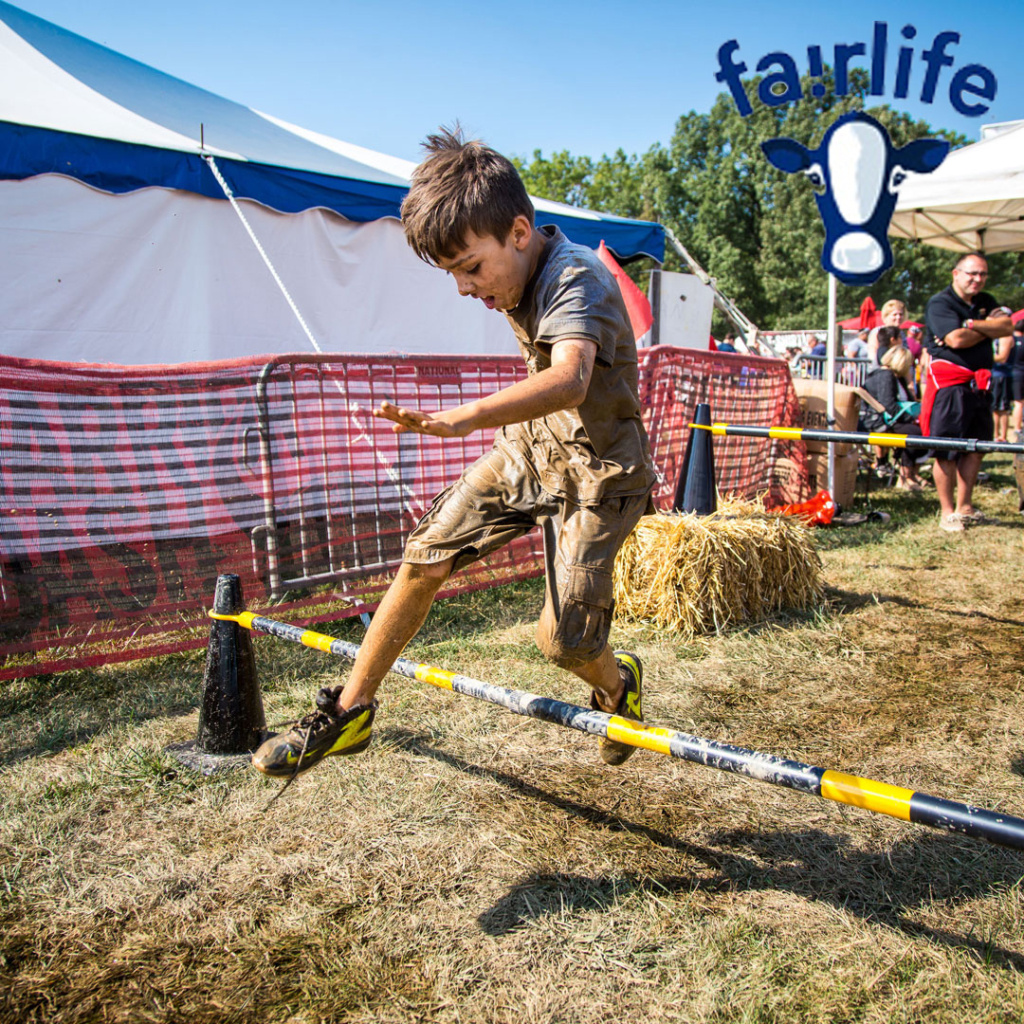 Participant Swag and Medals
All participants receive Warrior Dash's iconic bottle-opener medal anew, limited edition Warrior Dash t-shirt, along with the Warrior Dash signature fuzzy helmet.
Festival
At no cost to spectators or racers, Warrior Dash is proud to host the best post-race festival in the industry. Returning in 2019 will be a live DJ, food and beverages, dancing, games and contests, ample shade and seating to refuel, and plenty of profile picture-worthy photo opportunities. Contests include Stein Standoff, Best Costume, Best Beard, and more. Dogfish Head will feature 60 Minute IPA, Namaste White, and SeaQuench Ale at the festival bar.
Registration
Returning in 2019, participants will have the option of adding on a Premium Bundle to their registration. Those who select this package will receive a VIP bag drop, as well as having their bib, an extra beer ticket, and an unlimited re-run wristband mailed to them ahead of the race. Premium Bundle add-ons close two weeks prior to the event date to allow time for shipping. The competitive preferred, or standard wave options remain as registration choices.
St. Jude Children's Research Hospital
Warrior Dash is proud to continue its long-standing partnership with St. Jude Children's Research Hospital. By signing up as a St. Jude Hero, participants can fundraise and receive a variety of perks based on the total raised, including access to the St. Jude VIP tent with private showers, complimentary gear check, food, non-alcoholic beverages, a race registration refund, duffle bag, and picnic blanket. All donations go towards the lifesaving work being done at the St. Jude Red Frog Events Proton Therapy Center. Since the program began in 2012, Warrior Dash participants have helped raise more than $14.5 million for St. Jude.
About Warrior Dash: Warrior Dash is the multi-distance obstacle course race that anyone can start and everyone can finish. Since 2009, over 3 million participants have celebrated their decision to leave their normal weekend in the mud – and the running industry hasn't been the same since. Warrior Dash and its parent company, Red Frog Events, with the help of participants and a variety of initiatives, have donated over $14.5 million for St. Jude Children's Research Hospital. Visit www.WarriorDash.com to learn more or find a location near you.
About Red Frog Events: Red Frog Events is an event production company and a pioneer of the experiential entertainment industry, recognized for its award-winning company culture. Since 2007, the company has developed innovative brands including the Warrior Dash obstacle race series, Firefly Music Festival, and Chicago Beer Classic. Red Frog also provides event services ranging from food and beverage to its ticketing platform, EventSprout. Red Frog has been named one of Forbes' "Most Promising Companies in America", has appeared consecutively on Inc. Magazine's "Fastest Growing Companies" list, and was recognized on Chicago Tribune's "Top Workplaces" from 2011-2014, among other honors. In recognition of its philanthropic efforts, the company was selected as St. Jude Children's Research Hospital's "Corporate Partner of the Year". To date, Red Frog has raised over $14.5 million of a $25 million dollar fundraising commitment to St. Jude and in 2016, announced a one percent profit donation to the organization. Visit RedFrogEvents.com for more information.