Next up in my new series, the Bad Ass Kids of OCR, meet Braxton To.  At 4 years old, he completed in his first OCR race and fell in love with the sport. Using his mother as his inspiration, Braxton is taking on more challenges and has completed his first 7.5km snowshoe run. His enthusiasm and passion for the sport is evident, and I  am excited for you all to get to know him better.
Please tell us a bit about yourself
I just turned 9 years old.  I have been running in races since I was 3 years old.  I love many sports and I think I have a funny sense of humor.  How do you get Pikachu on the bus? ….you Pokemon…hahaha!
What first sparked your interest in running OCR races?

My mom! She races a lot and her pictures look cool! I like the challenges because I can see my strengths and what I am able to do.
Please tell us about your first OCR race?

Mud hero when I was 4 years old.  I loved how I met new people, the obstacles and of course the MUD!!! Mud pit!!!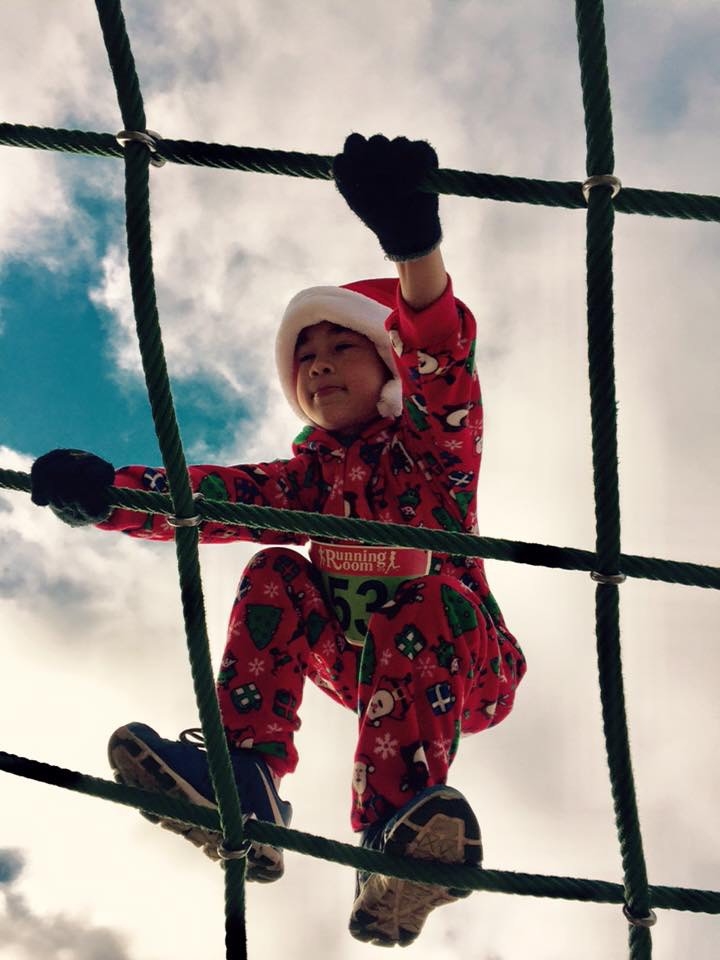 As a younger participant in the sport, what do you find your biggest struggles are?

How short my legs are!
Do you prefer to run in the competitive waves or in open heats?

I like both, but right now I feel my goals are about finishing the race.
How do you train for your obstacle course races?

The playground monkey bars, training runs with Cliff, attending an OCR playground and watching how other athletes complete the obstacles.
What is the biggest obstacle that you are working to overcome?

Growing my legs!
Do you play or participate in any other sports? If yes do you find this helps with your obstacle course racing?

Yes, I do snowshoe, road, and trail racing.  I also swim and play soccer a lot.  Yes, it helps my cardio and my leg strength.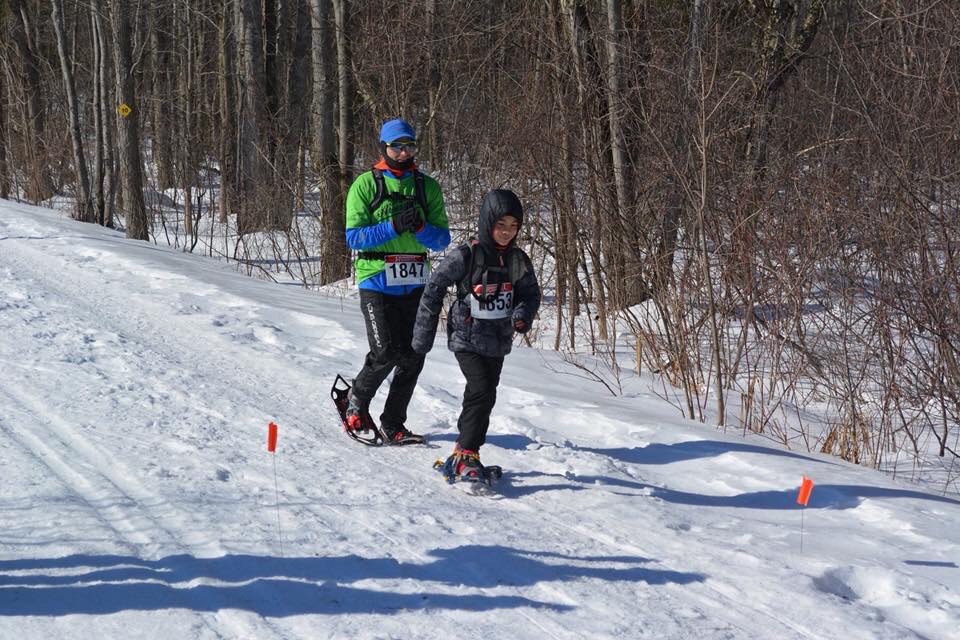 As a younger athlete, who inspires you and why?

Cliff inspires and motivates me because he is very good at running and he does a lot of races.
What has been your proudest OCR moment to date?

The 7.5K snowshoe run with hills that I did this winter was my proudest moment, but I LOVED my first spartan last year.  I was super happy that I was able to complete the rope climb.  I have never done that before.
What has been your scariest OCR moment to date?

At Spartan, I was super nervous at the start line but the whistle told to me to get running!
What big race goal are you working towards?

I would like to run my first 10K at Ottawa race weekend.
The OCR community is a family. Do you find that when you are racing you see people helping each other out on course?

In the open heats, we make friends and stick together, but in competitive races, we do our own thing.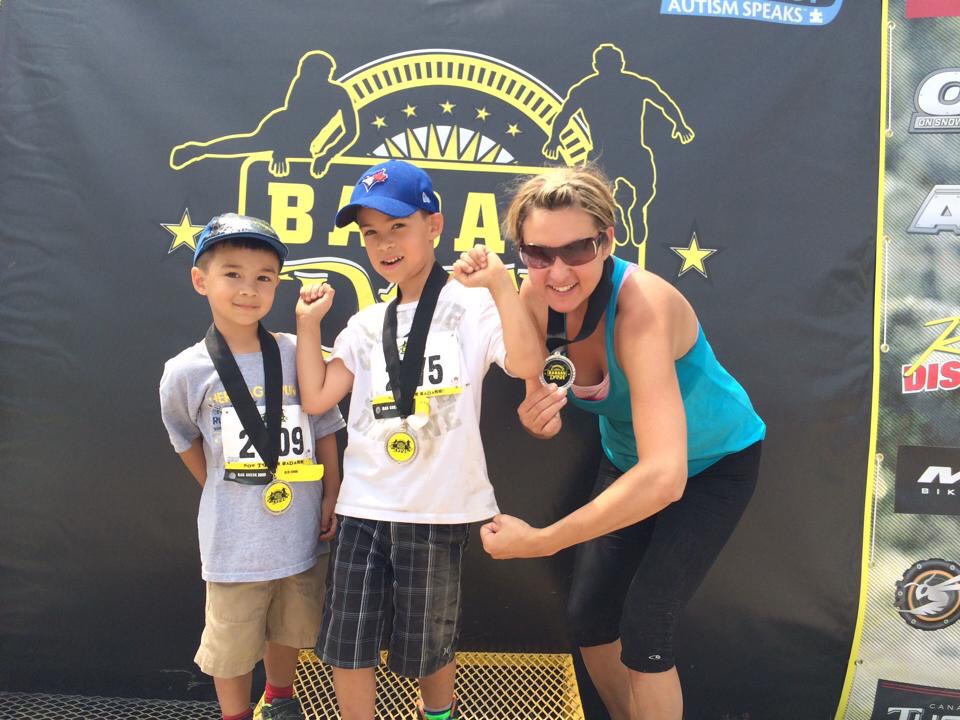 Have you ever done an obstacle course race with a parent or sibling? If so tell us about it?

Yes, my brother and my mom at mud hero kids when I was younger.  I'm a bit too young still to do the adult course but I can't wait!!!
Do you see yourself participating in OCR 5 years from now? If yes tell us why.

Yes! Because I love it!
From your perspective, what can race directors / OCR companies do more of to entice kids to run the course?

Have candy at the finish line! And add more obstacles.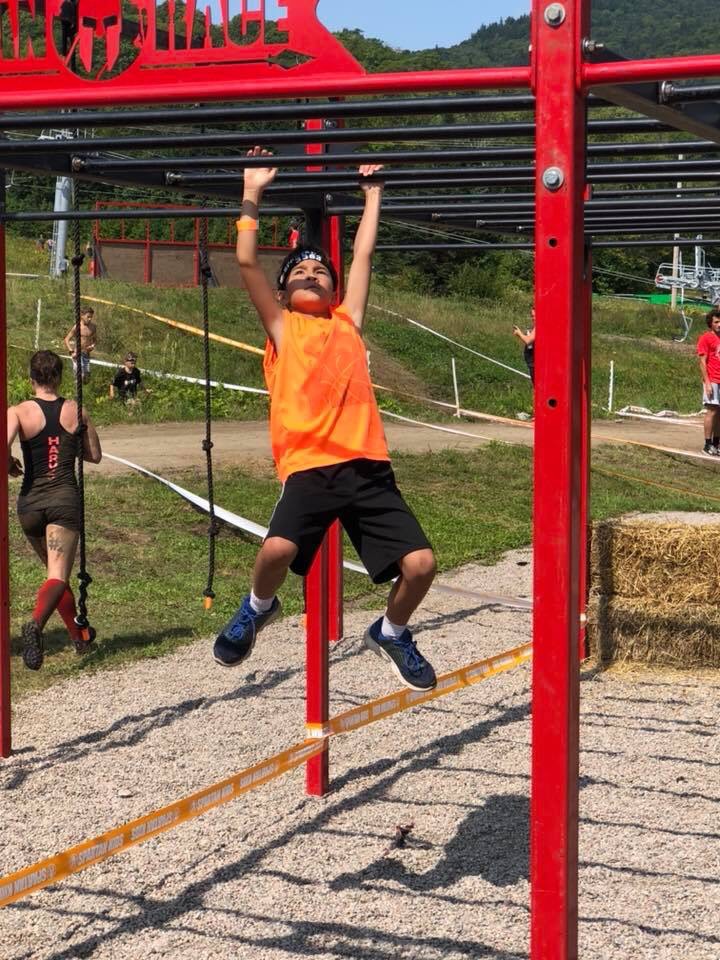 What is one takeaway you have learned from running OCR races?

Have fun!! And keep running.
Is there anything else you wish to share with us?

I like apples, have a white cat named coconut, and I hope to see you out on the course one day!