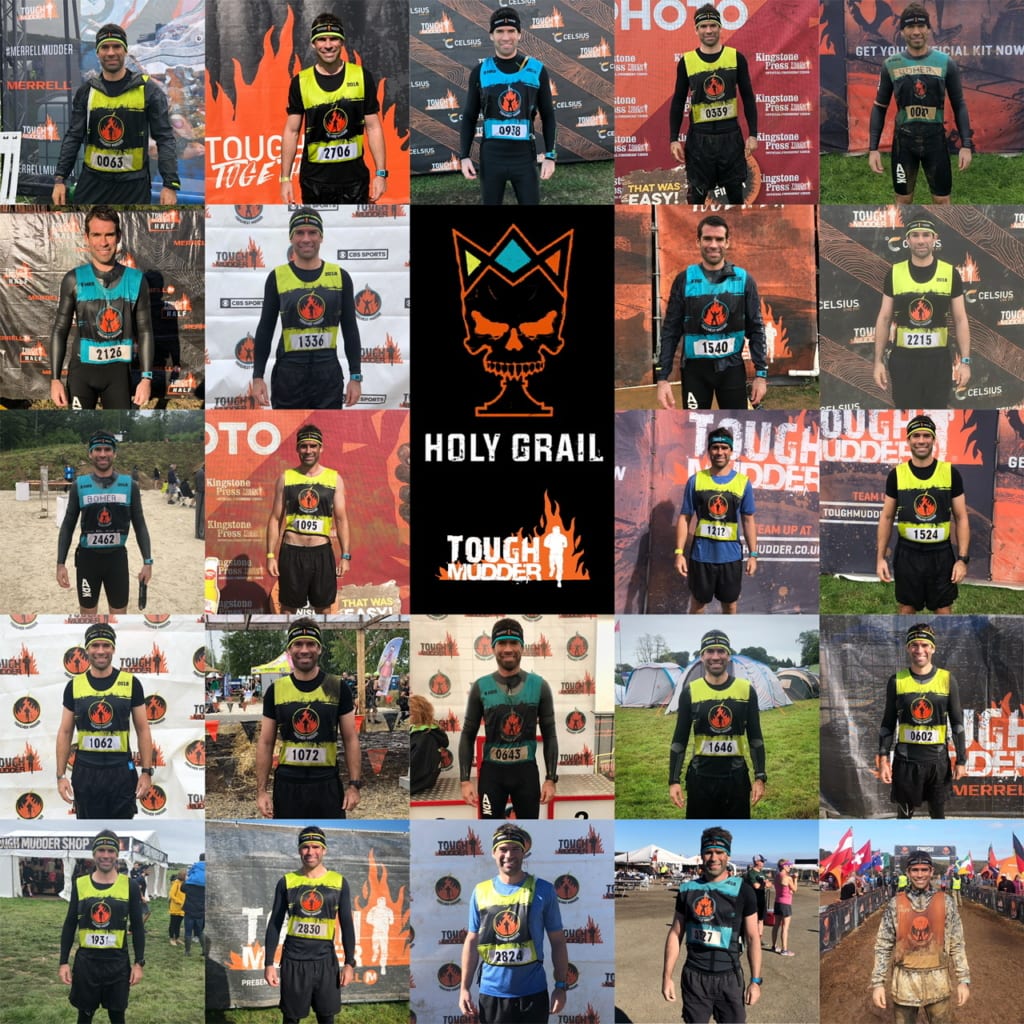 Not many people say they've broken a Ryan Atkins record. Charlie Boher, a mild-mannered 37-year-old architect from Midhurst, England can say exactly that.
Last year, Charlie ran, crawled and traversed across three continents for more than 400 Tough Mudder miles to win the 2018 Holy Grail male championship. To win the Holy Grail, you have to compete in all three of the Tough Mudders' challenges, Tougher Mudder (8-10 miles), Toughest Mudder (12 hours generally through the night) and World's Toughest Mudder (24 hours), and get the most miles of any competitor that year.
To make the story even better, Charlie isn't some elite racer, he's an average guy and is raising money for a worthy cause, James' Place. The charity was founded to support men thinking about suicide. It was named after a close friend Charlie's who tragically committed suicide.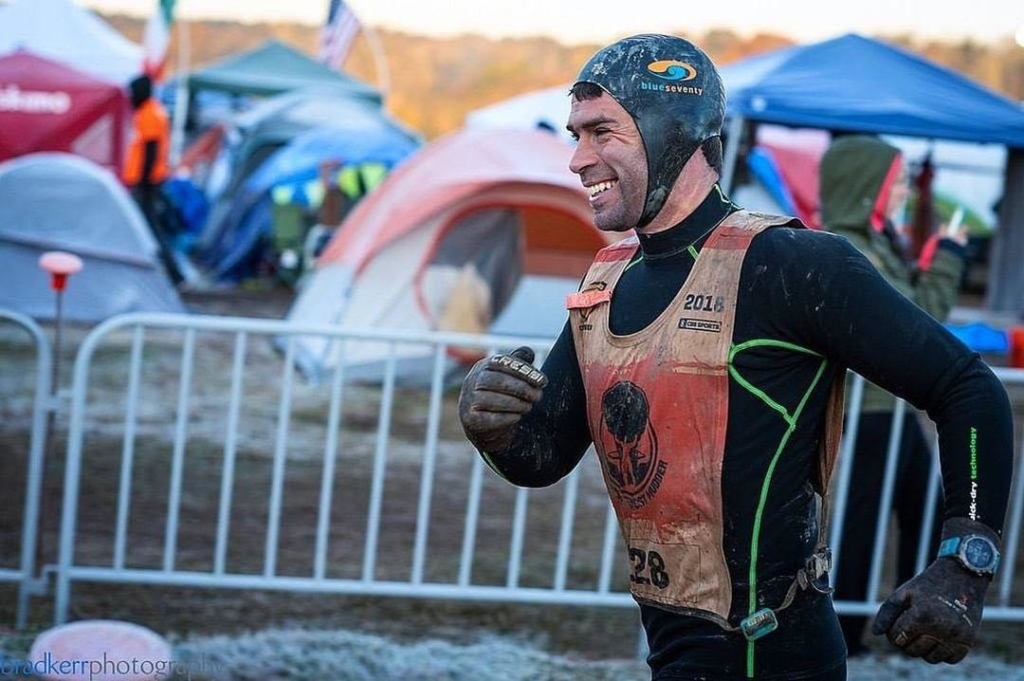 Charlie's story started when he landed a last-minute spot in the London Marathon…with no prior training. After completing that, he wanted a tougher challenge, that's when he signed up World's Toughest Mudder back when it was still held in Las Vegas. Mind you, he didn't know it was a 24-hour race, until after he signed up.
After completing World's Toughest Mudder, he decided to take on the challenge of hunting down the elusive Holy Grail prize. To win the spot, Charlie had to conquer as many Tough Mudder races as he could in 2018, completing in 7 Toughest courses, 15 Tougher courses and of course 1 World's Toughest Mudder.
Toughest – 195 Miles
Texas – 25
Midlands – 30
Australia – 25
Michigan – 30
Boston – 25
Germany – 30
NorCal – 30
Tougher – 150 Miles
UK – London West
USA – Texas
UK – Midlands
USA – Michigan
USA – Boston
UK – London North
UK – Yorkshire
UK – South West
USA – Chicago – Rockford
Germany – Berlin
UK – North West
Germany
UK – London South weekend 1
UK – London South weekend 2
USA – NorCal
Worlds Toughest – 55 Miles
USA – Atlanta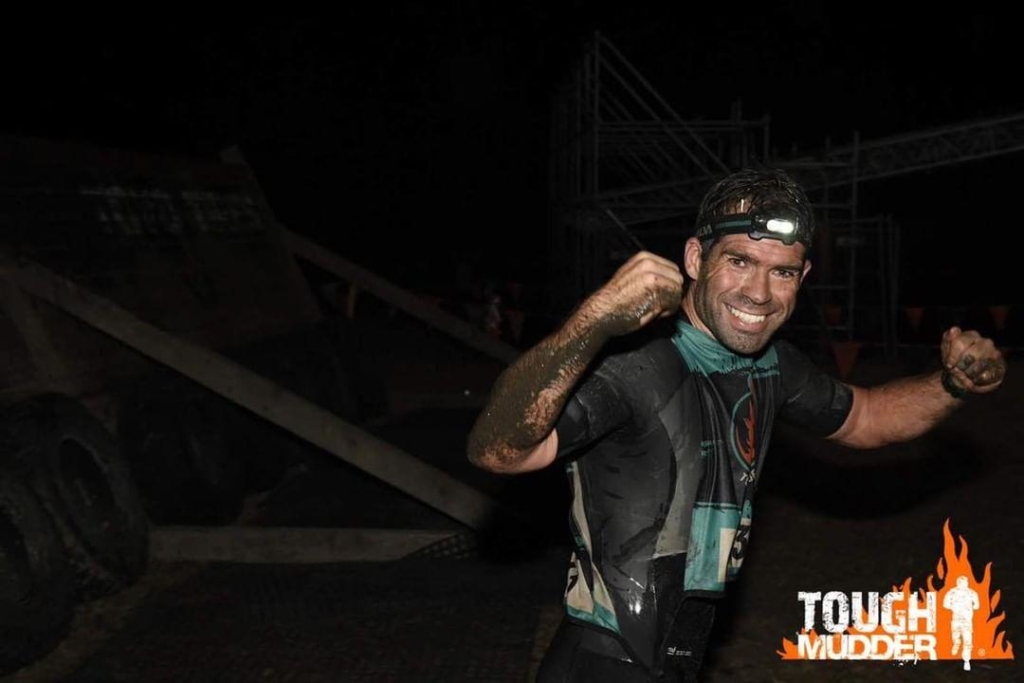 Charlie says that he didn't have one favorite course, but that they all had their plus and minuses.
The Tough Mudder courses that stood out, in a good way, include Australia and NorCal. The Australia race started after dark and they had no idea what the terrain looked like. When sunrise came, Charlie said it was like something scenic out of a movie. NorCal was the only Tougher race to take place during the day and Charlie said the atmosphere was different. During the day, there was the electric atmosphere of the starting line, followed by open racers cheering them on. When it was all done, instead of leaving like the competitors normally did when the race was over at 6 or 7 in the morning, they all hung out, chatting and talking.
The courses that didn't stand out in a good way included NorCal (again) and Boston. NorCal, while it was one of the highlights, it was also windy and dry. It led to dry, cracked skin, to the point it became painful and made it difficult to grip obstacles, even more so than when obstacles are wet or muddy. Boston also stood out in a negative way, because it was difficult terrain to run on, mostly because of the recently chopped trees and saplings that made the course treacherous.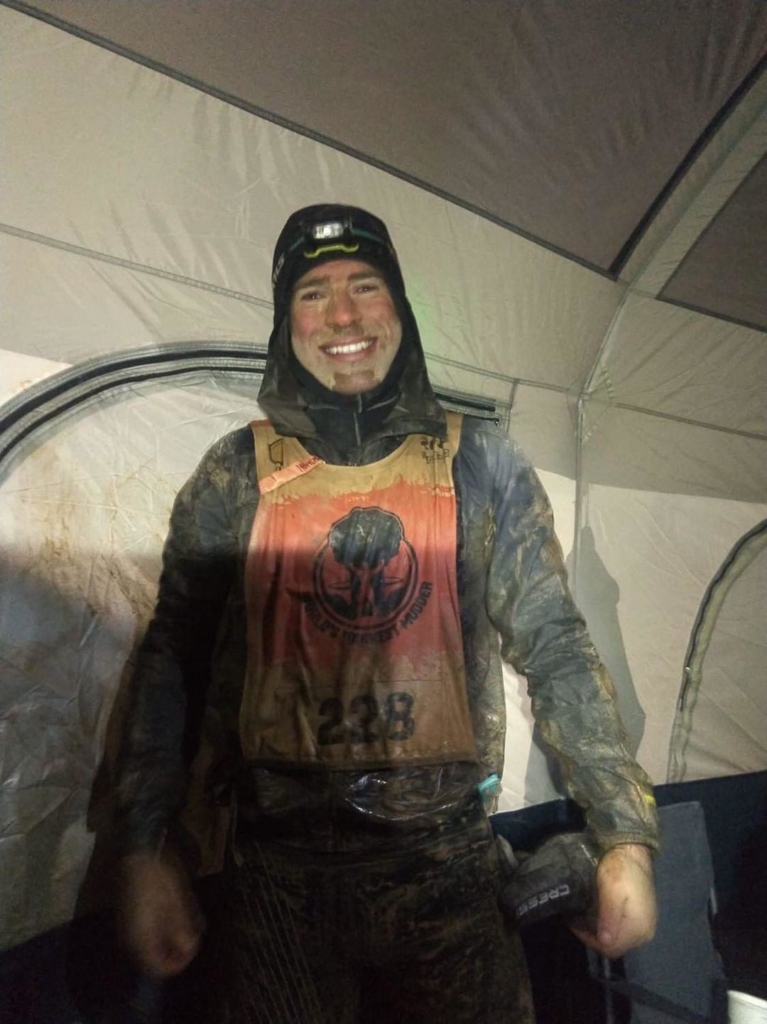 But it wasn't just the on the course miles that makes Charlie's record-breaking year such an accomplishment. As mentioned earlier, he's an architect and he's working full time. He managed to fit training and traveling into his busy schedule.
The logistics of the racing that many miles wasn't easy. As soon as he finished work for the week, he'd often fly across the globe, working on the plane at times, resting as much as possible other times. Then there was the matter of getting to and from the airport and the course. Sometimes, he rented a car. Other times he took an Uber, which is cheaper until you discover that some of the course locations didn't have cell service, so he had to ask around for a ride back to the airport.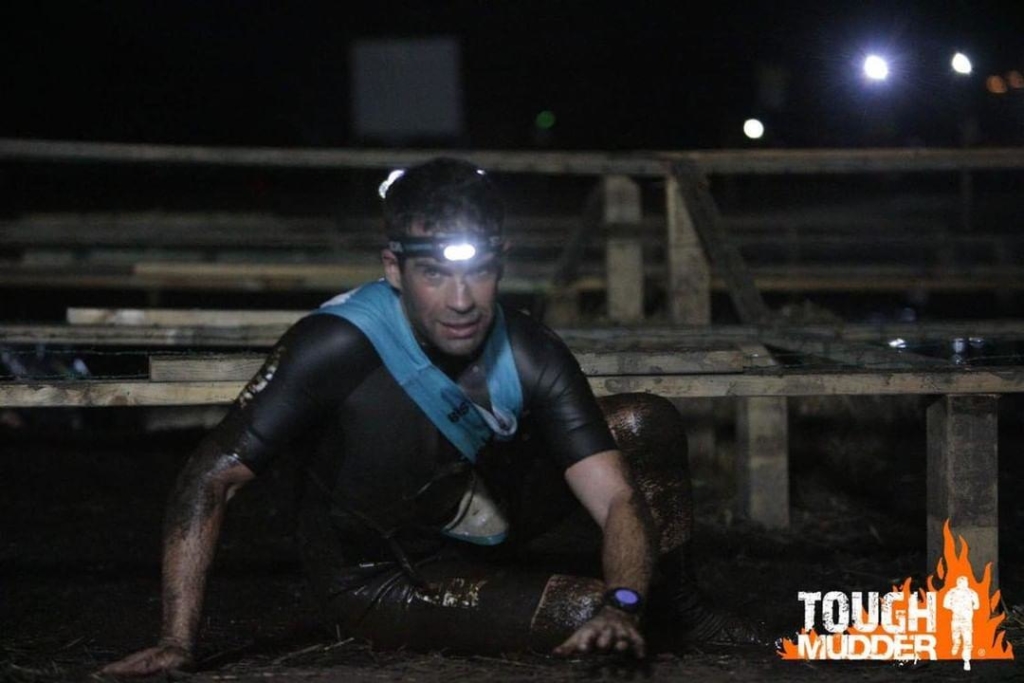 What's next for Charlie? He has 29 more races in his immediate future, including more Tough Mudders and another shot at the Holy Grail. He also has set his sights on Spartan Race. He has plans to complete the Spartan Ultra in Scotland this September.
You can connect with Charlie and follow along on his adventures on Instagram https://www.instagram.com/charlieboher/
Learn more about his fundraising efforts for James' Place. https://www.justgiving.com/fundraising/charlie-boher2019