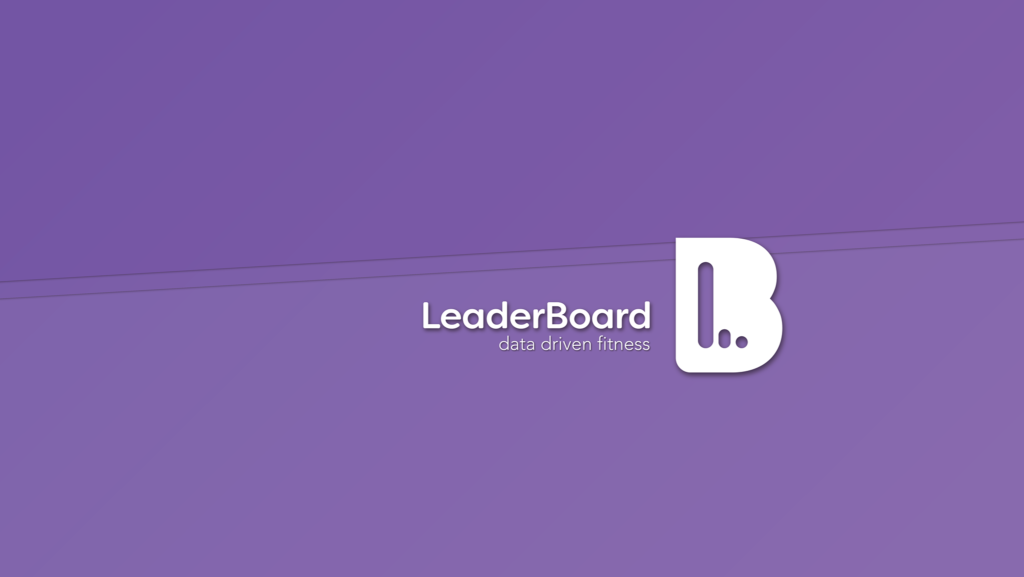 I've spent a lot of hours, days and weeks searching for the perfect way for me to train for obstacle course races and mud runs. Something that mixes running with something that will make me stronger and more obstacle ready.
It hasn't been an easy search, mainly because there are so many different ways to prepare for an obstacle course. A few years ago it seemed that it was hard just finding OCR specific training. Now the hard part might just be finding the right program for you.
I suppose that's a good problem to have. I haven't tried every OCR program or training plan out there, but I have tried a lot of them. I imagine that with almost all of them you will improve your performance out on the course if you're consistent with following the training plan and put in enough effort.
I'd say this is true for me. Over the past few years, my performance on the course has been gradually improving, however, at this point I'm ready to take it to the next level.
I can't blame the other programs I've joined or the training plans I've tried in the past. There's even a couple I would highly recommend. However, they weren't a great fit for me for one reason or another. In this case, it really was me…not you…for reasons that could be a whole other article.
In 2019 I was looking for a fresh start, to try something different and so far I'm going in the direction. I've lost twenty pounds and am approaching my goal racing weight. Plus, I just ran a whole Spartan Super length obstacle course without any breaks or walking. That's something I wasn't able to do two years ago.
However, I still have a long way to go before I reach my goals of competing at the age group level. I need to get significantly faster and become more obstacle proficient.
I'm getting a lot better on the obstacles, however, there are just some obstacles that I can't complete or can't complete without help. This includes, but isn't limited to taller walls, longer multi-rigs and rope climbs to name a few.
In other words, I've been at this sport long enough and I want to be better than the average joe.
After completing Spartan Super in Alabama in March, I was looking for something new. That's when Taylor McClenny, the CEO/Founder/Head Coach at LeaderBoard contacted me about their obstacle course training program He was looking to get the word out about the program, I was looking for a new training program to take me to the next level.
Introducing LeaderBoard
The best way to describe LearderBoard is that it's programmed OCR training, customized to you based on your goals and your current athletic capabilities.
Because it's customized to you, it's designed to work whether you're an elite athlete, age group contender or weekend warrior.
The membership to Leaderboard includes a new workout daily. Each workout has its own focus with workouts are mix of speed, strength and endurance.
The early workouts are designed to build up athletic capabilities, while later workouts closer to race day become more OCR specific. My training started off with a mix of easy runs and weight training including squats, bench presses and deadlifts. In the second week, 600-meter speed intervals and hill climbs replaced some of the easy runs.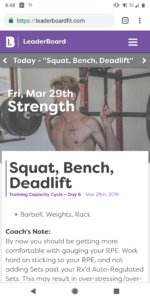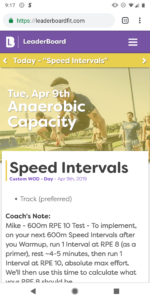 So far the equipment needed has been straightforward. A barbell with weights. A place to run, sometimes a treadmill, other times a track or a trail.
Data-driven is kind of an overused word, but beyond on the customization of the workouts, what makes LeaderBoard different is their focus on using data to progressively build up athletic ability.
Using the data combined their research and experimentation, they're creating workouts that they believe are smarter, simpler and lead to results that are more effective at higher levels. They avoid workouts that are trendy. Instead, they focus on workouts designed with what they explain has scientific backing, and avoid overtraining, wasted time, plateaus, fitness regressions and injuries.
They acknowledge that their workouts aren't the sexiest, like the ones posted on Instagram by random influencers, but believe that their workouts will lead to better results on race day.
As of now, there are two membership levels. Standard is $49 a month and Pro is $99 a month. The biggest difference is the amount of interaction with the coaches and staff. For the standard plan, you get two to four check-ins a month with your coach. For the pro plan, you get as much interaction as you need, up to daily. For both levels, they're adjusting future workouts behind the scenes based on the workouts you complete and your OCR goals.
Beyond the coaches and staff, there's an active and welcoming chat channel where athletes support each other, ask questions, sometimes brag and other times just shoot the shit.
Stay tuned, in future articles I hope to share my training progress with LeaderBoard and dive deeper into what makes their training program different, as well as a review of their program.
If you would like to join me on this journey, they have a 7-day trial where you can get an idea of whether or not it's right for you. Learn more about the program at the LeaderBoard website.