At the young age of nine, Xavier has found himself in love with OCR. He has already achieved the Spartan Kids' Trifecta (3 races in one calendar year), and can't wait to get back on course to get dirty. Using his mom and dad as his inspiration, Xavier is ready to go after his goals, and one day he hopes to run the LA Marathon just like his dad. Read all about his journey below.
Please tell us about yourself.
My name is Xavier Calhoun. I am 9 years old, in third grade and live with my Dad, Mom and sister Zoe in Southern California.
What first sparked your interest in running OCR races?
I saw that my Mom and Dad were doing Spartan Races, and I wanted to do one too! I watched the Spartan Racers on TV (like Robert Killian) and I got excited about it.
Please tell us about your first OCR race?
My first Spartan Race was at Dodger Stadium. It was fun and it went by quickly!
As a younger participant in the sport, what do you find your biggest struggles are?
Carrying heavy stuff. I'm still a small boy.
Do you prefer to run in the competitive waves or in open heats?
I just like to have fun! I don't care if I'm first or last.
How do you train for your obstacle course races?
Lots of trampoline jumping in my backyard, jogging/running with my parents in our neighborhood, playing outside.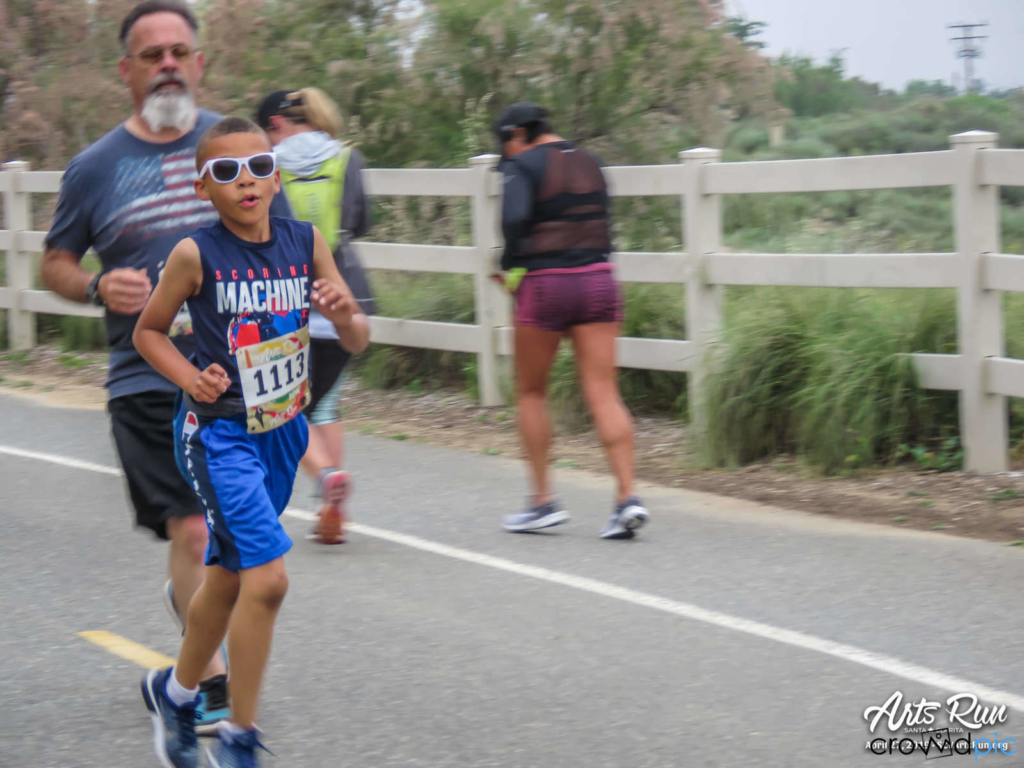 What is the biggest obstacle that you are working to overcome?
I have Autism and ADHD. It's very hard for me to sit still in school and for me to relate to kids. Sometimes it can feel a little lonely but I try really hard to talk to other kids. When I was very young, I started talking but then lost all my words. It was very frustrating.
I can talk OK now. I have trouble with loud sounds and bright lights, which is why I love to wear sunglasses a lot. Some things don't come easily to me like they do for other kids, so I have people called adaptive therapists that come to the house and help me with things like tying shoes and getting ready by myself for school. I want to do everything on my own.
Do you play or participate in any other sports? If yes do you find this helps with your obstacle course racing?
Not right now but I go want to try kickboxing like my sister does.
As a younger athlete, who inspires you and why?
My Mom and Dad, because they love to go to Spartan Races and they take me with them to places like Big Bear, Tahoe and San Francisco.  I love to travel and see different places.
What has been your proudest OCR moment to date?
Getting my trifecta (for Spartan Kids).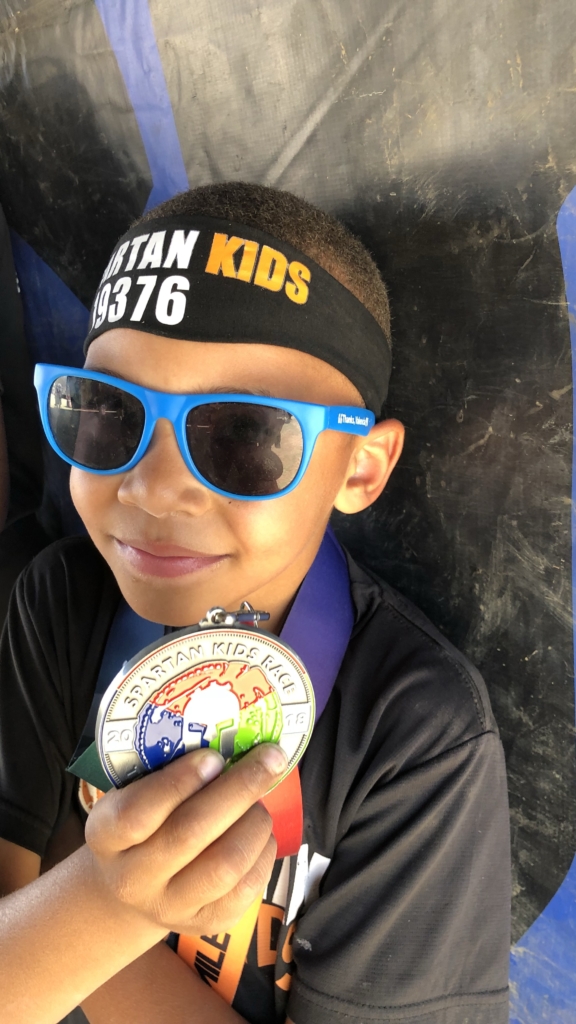 What has been your scariest OCR moment to date?
Getting super muddy! It's hard for me to deal with getting dirty.
What big race goal are you working towards?
One day I want to run the LA Marathon like my Dad did.
The OCR community is a family. Do you find that when you are racing you see people helping each other out on course?
Yes, all the time!
Have you ever done an obstacle course race with a parent or sibling? If so tell us about it?
Usually, my sister Zoe starts with me, but I love to run super fast and I will run ahead because I have so much energy.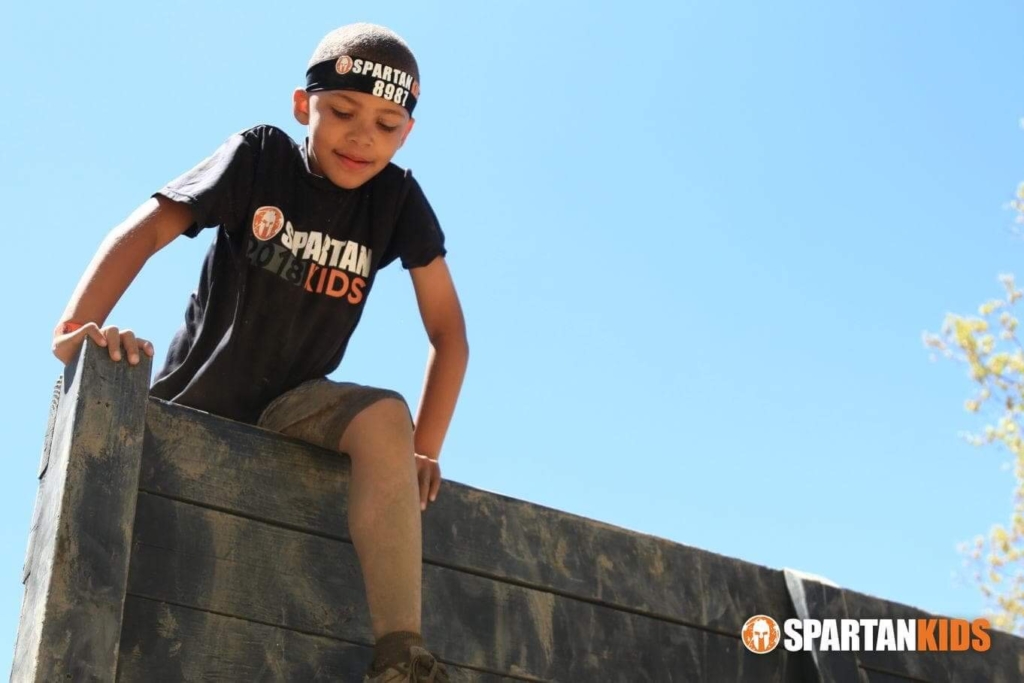 Do you see yourself participating in OCR 5 years from now? If yes tell us why.
Yes! Because my parents always take me with them and they are fun!
From your perspective, what can race directors / OCR companies do more of to entice kids to run the course?
Have more races!
What is one takeaway you have learned from running OCR races?
It's important to have fun!
Is there anything else you wish to share with us?
More people need to run Spartan Races. If I could I would wear my Spartan shirts every day.