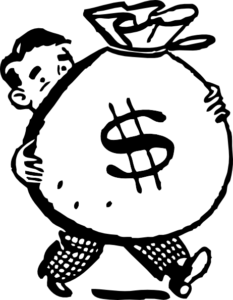 World's Toughest Mudder has been offering big prize money for several years now.  The last several years it even had bonus prizes, the largest being $100,000 for a team of two if you could achieve certain record-breaking milestones.  Even without the bonus, a top prize of $10,000 for each gender was still on up for grabs.  Then in 2019, all prize money was removed.  Athletes were upset and, I would say, justifiably so.  But here is the interesting thing, when it comes to prize money in ultra-endurance in other sports, it is the exception and not the rule.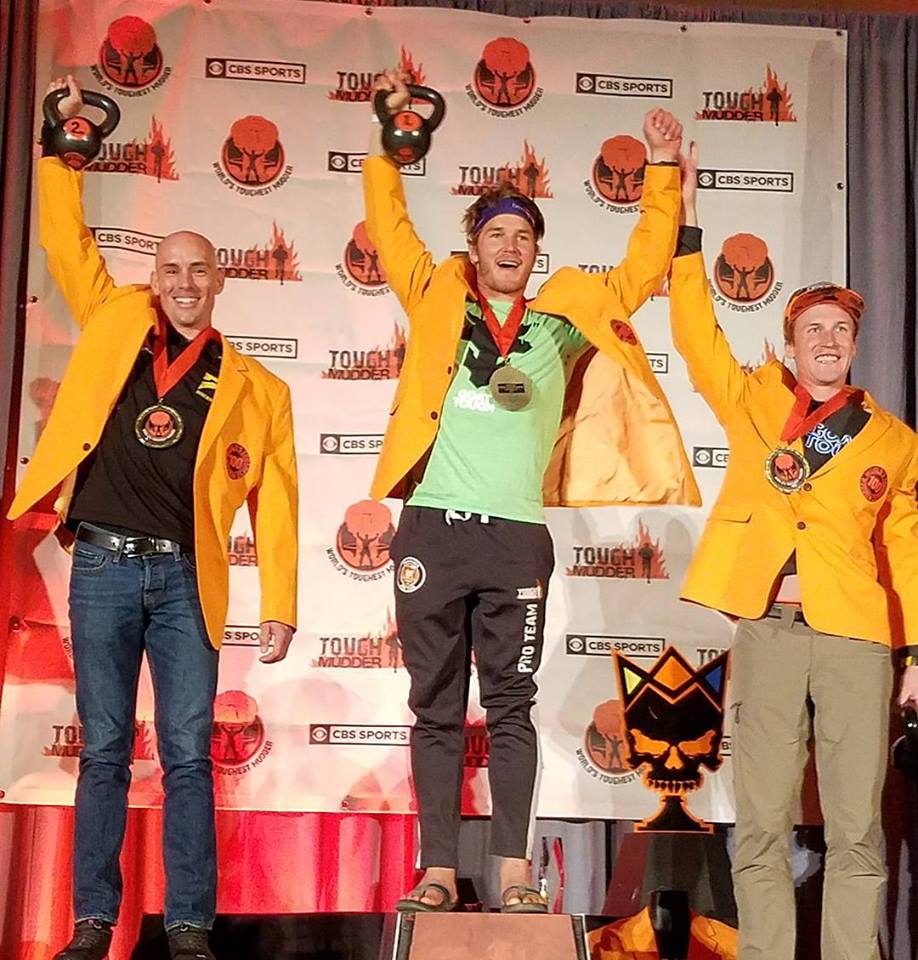 Cash Prizes?
Whenever I want to think critically about the sport of Obstacle Course Racing, I look at other sports to figure out what works, what doesn't and what is "normal."  Let's take a look at some other top ultra-endurance events in the USA and the prizes they offer:
Ultra-Running: In the Badwater 135, a 135-mile race from the base of Death Valley to the top of Mount Whitney, the winner gets a belt buckle just like the last guy/girl who manages to make it across the line before the 48-hour cutoff.
Western States Endurance Run winners get a trophy cup and a bronze cougar statue.  Plus, they also get the normal finisher prize of a belt buckle.  If you finish ten events, athletes are awarded a 1000 miles belt buckle.  A slightly different version is available if all 10 finishes were sub-24-hour. Someone at Tough Mudder HQ: take notes for a similar award for finishers of multiple World's Toughest Mudder, a 500-mile bib or buckle perhaps?  However, there is no prize money, nor is there for the Leadville 100 another major ultra-race.
If you go longer, the outlook doesn't get any better.  Triple Crown of 200s (Bigfoot 200, Tahoe 200 and Moab 240), offer no prize money.  The entry fee for each of those races is around $1,000 depending on when you sign up.  Unless you have sponsors covering your way, even the person who wins takes a monetary loss.
Ultra-Orienteering: Barkley's Marathons, actually a trekking orienteering course not an ultra-marathon due to the unmarked course and requirements for navigation, as far as I could tell the winner receives nothing.  Although the $1.60 entry fee and whatever other random offering you need to bring the race director Laz make this less of a financial commitment.
 Ultra-Triathlon: Participants in multiples of the standard Ironman distance (2.4 mile swim, 112 mile bike, 26.2 mile run) including double iron triathlons, triple iron triathlons, and even quintuple iron races bring home some combination of a medal, trophy, and race swag.  I could not find any information about prize money on any of their websites. Some of my friends from Hammer Nutrition confirmed that there is no prize money there either.
Stage Racing Ultra-Triathlon:  Ultraman Stage race triathlon spans three days, totaling around 6.2 miles of swimming, 263 miles of biking and 52.4 miles of running (distances vary slightly by course).  Day 1 is swim/bike.  Day 2 is bike.  Day 3 is run.  The winners don't get prize money, but podium finishers in the past have received 14k gold Ultraman pendants.
Ultra-paddling: MR340 the longest non-stop river race which requires paddling 340 miles across the state of Missouri also hands out no prize money.  The race has an 88-hour time limit, with the winner usually finishing in 30+ hours.
Ultra-cycling:  Numerous prestigious ultra-cycling events that are run in both individual and team format including Race Across the West, where the winner gets a plaque, a medal and a finisher's jersey; 6-12-24 hour Championships, where the winner gets a plaque; 508 where the winner gets a medal and a jersey; and HooDoo 500 where the winner gets a medal and a jersey.
As far as I could tell, none of the above had cash prizes or physical prizes that were of significant monetary value.  If you search around their sites and find one of them that does, please let me know.  Then let the company know they should advertise their prizes better.
Are we seeing a common theme yet?
The only ultra-running race I could find in the US with substantial prize money is Run Rabbit Run, with a $15,000 top prize and paying seven deep.  Most triathletes don't consider Ironman an ultra-distance event, but I would, and they have huge cash prizes.
My company, Strength & Speed, believes that although Obstacle Course Racing is new, but fitness is old. When looking to solve problems in your sport, you should just look at other models.  Unfortunately, in this instance, the other models seem to indicate that ultra-racing and cash prizes don't match well.  Don't give up hope though, because OCR is unlike other sports.  In fact, one of the problems with the above races is how much land they cover, which sometimes involve crossing multiple state boundaries, unlike Ultra-OCR.  Check back next week and we'll dive a little deeper into Ultra-OCR and prize money and why we aren't guaranteed a future without prize purses.
Special thanks to the Hammer Nutrition athletes who gave input to their article based off their specific sports.  Karin S. Weller, Rob Steger, Brad Daniels and Suzy Degazon.  Pictures provided by the athletes shown.
Trophy pictures are from the Badwater and Western States websites.
Want to know more about endurance OCR?  Pick up a copy of Mud Run Guide's Ultra-OCR Bible, the only training book for Ultra-OCR (now available in hard copy and digital).  Plus, check out "Ultra-OCR Man: From Special Forces Soldier to Record Setting OCR Athlete", which takes the lessons from the Ultra-OCR Bible and provides real world examples through a biography of ultra-athlete (now available in hard copy and digital).
---
Disclaimer: The viewpoints expressed by the authors do not necessarily reflect the opinions, viewpoints and official policies of Mud Run Guide LLC, or their staff. The comments posted on this Website are solely the opinions of the posters.