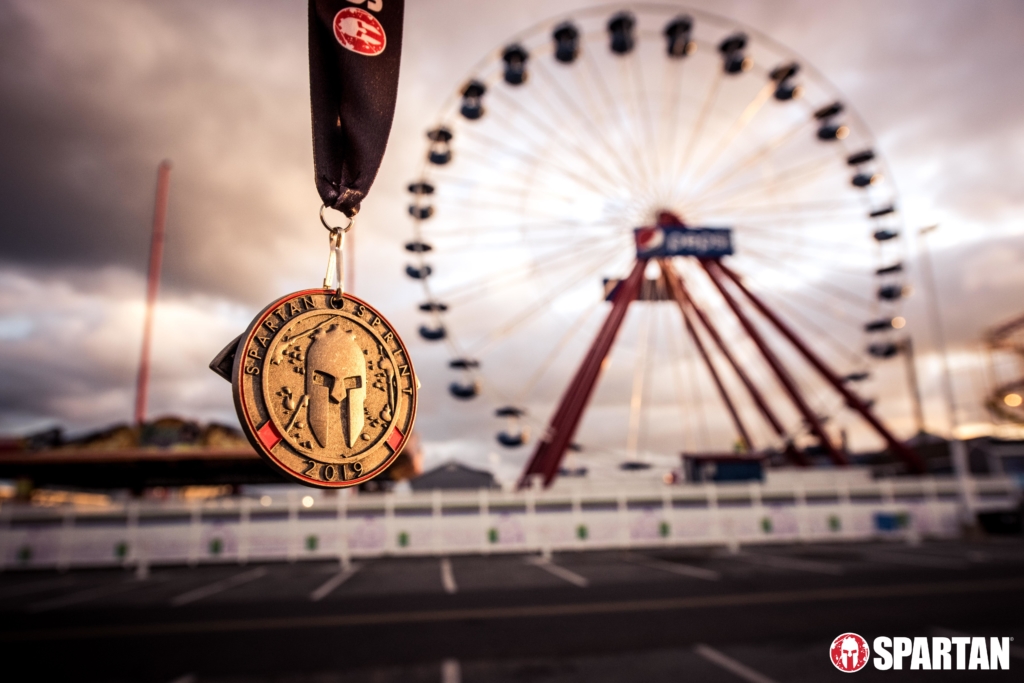 On October 5th Spartan hosted an event they called an Urban Sprint in Ocean City Maryland. This was the first of its kind to the area and the second ever Urban Sprint hosted by Spartan Race. The weather was crisp with the ocean breeze but the day as a whole was beautiful. This was a first time location for Spartan but the day was free of many obvious hitches. They only offered a one day event on Saturday with just a sprint.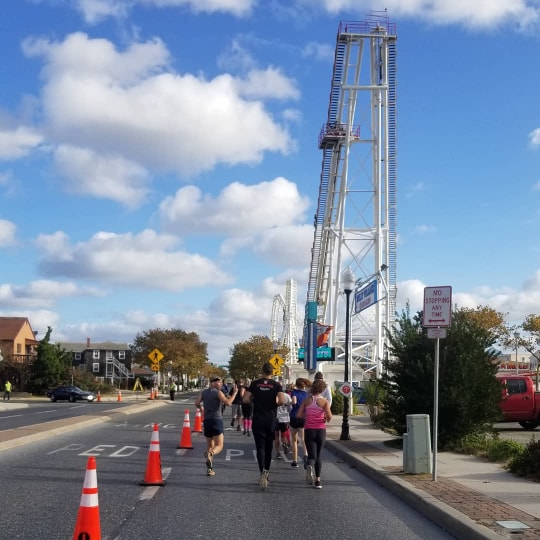 One minor problem due to the small space of the festival area was you could not hear the starting line information over the podium MC. Sadly this means we all missed the national anthem. The small space though meant that bag check and all the other festival things were close together. This made it easy to find what you needed. Shuttle service was close by and free at a local park and ride. I didn't see any backups to or from the location.
The Race:
You might be asking, what is an Urban Sprint? In its simplest form, it is a hybrid of a sprint and a stadion race on the streets.  Many of the typical stadium obstacles were present: jump rope, ram burpees, jerry can carry, slam balls, and step ups. These were all done in sets of 15 reps like a normal stadion race. Burpees however were 30 for failure not 15. This as well as the addition of Ram burpees which were missing from the map, we the 2 major changes noticed by runners.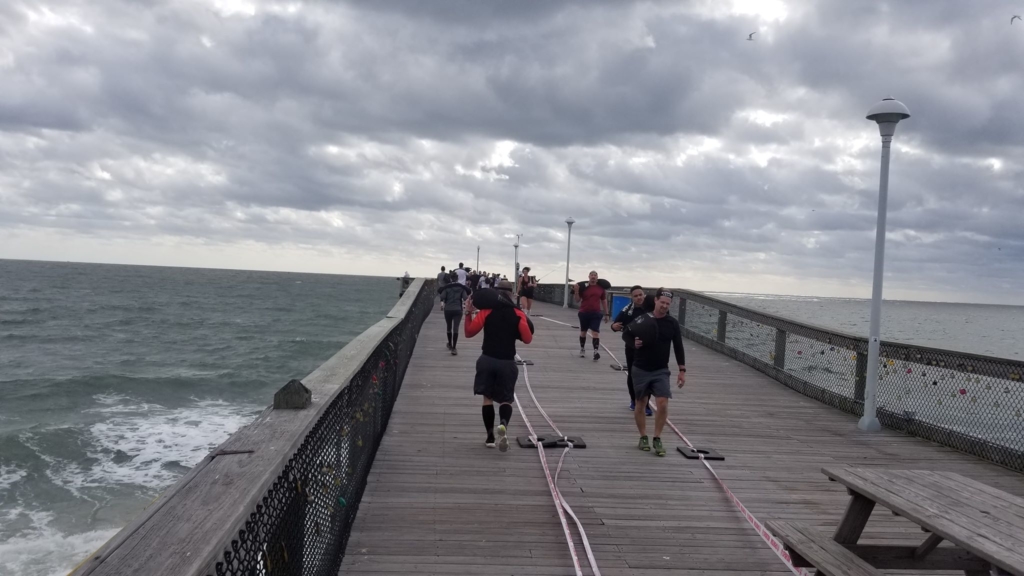 Spartan laid out the race with areas on and off the beach and boardwalk. We had a few areas that were in the road and sidewalks as well. They did a wonderful job working with Ocean City Police in marking this off and having staff and police presence to make sure that runners were safe. On the boardwalk there was issues with pedestrians who didn't realize the coned off areas were for runners. I did almost get hit twice by people riding in what is normally the bike lane but was the race area.  I noticed this however more in the late morning and afternoon waves.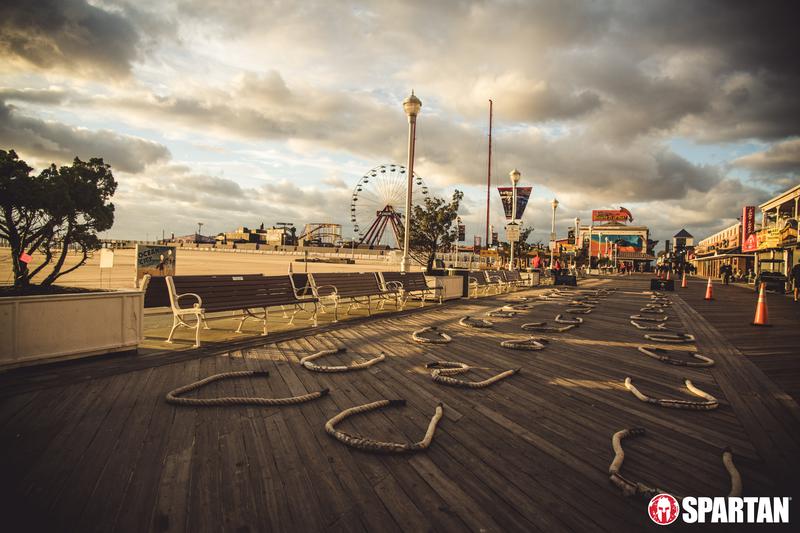 The change in burpees was flustering for a few reasons. I say this mostly as someone who went down with volunteers and spent a lot of time talking to people who chose this as there first race. For the volunteers this was a problem as their print outs said 15 burpees. So if not informed properly this caused confusion. Again there was problems with volunteers not knowing the rules to their obstacles. Two specifically were pipe layer and Z wall. While this is not all Spartans fault I feel they need to take some charge in making sure the new and updated rules are relayed. Z wall she was saying no using the vertical bars. Errors like this cause unnecessary burpees and can impact elite and age group.
Podium: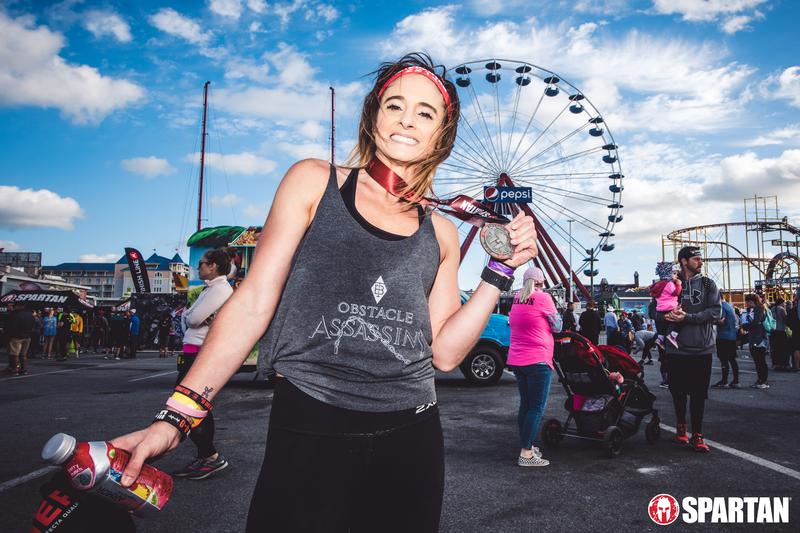 Coming in first for the men was Mark Falcone with a time of 25:31. Followed by Lefty Kapanadze at 26:14 then Dacid Magida at 26:23. Second and third place were decided at the finish line as both men started the rings at the same time. Womens elite was won by Tiffany Palmer at 28:38. Sara Korba took second with a time of 30:11 and Dixie Bonner finishing third at 31:04.
Overall:
Ocean City was already hosting an event this weekend prior to Spartan announcing the sprint. This is why the festival area was smaller.  Ocean City hosts so many events in the beach off season that I feel it can be challenging to coordinate a race around. I know we had to be out early to accommodate a Corvette show and the car cruise down the boardwalk at 4:00 pm.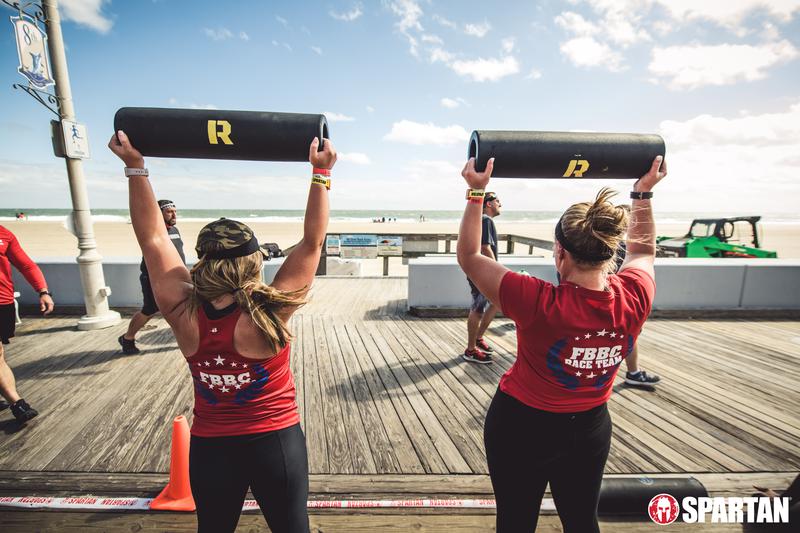 This is the normal for off season Ocean City weekends though as they have events almost weekly for car. I could see this being a problem when it comes into one thing I wish Spartan did have which was a kids race. Another thing was the starting waves and times. I had signed up for PM open planning to make a day trip of it with my family as we live about 3 1/2 hours away.  They would go to the car show while I raced as we are a car family. Sadly with an 11:15 am PM open start time this didn't work. The last wave was 12:30 pm as well not 3 pm due to the clean up for the boardwalk being needed for the car cruise. This is not something Spartan could fix though due.
As a whole it was a great day.  I would give it a 5 out of 5. I added it to my schedule for next year and hope to be able to take my family. Ideally my daughter would be running the kids race while I do the sprint if it is offered.
Rating: 5/5
---
Have you done an Spartan Race?
Leave your own Spartan Race review and feedback...
---
This author is part of the Mud Run Crew and received a free race entry in return for an independent review. All opinions are those of the author and were not influenced by the race sponsor or Mud Run Guide.
---