"The next time you do this…" –Brianne Kuchera

"I don't think you understand, this is a one-time event.  I'm never doing this again." -Me
That was in June 2016, when I was in the middle of an event I created to raise money for a charity called OCR America. During the event, I multi-lapped permanent Obstacle Course Racing (OCR) venues for seven days in a row for the charity Folds of Honor, which provides scholarship money for children whose parents were killed or wounded in action.  I made similar statements that week like, "I'll do this again when hell freezes over."  If you've spent enough time around me (or read my biography Ultra-OCR Man), you'll know I seem to have a bad habit of making similar statements and then going back on my word.
Well, it has been a couple of years, I've forgotten how awfully painful that was, and it is pretty cold outside, so I'm going to do it again.  Longer (8 days, instead of 7), colder (January instead of June) and more miserable (I assume that's what the cold and one more day will make it).
I want you to join me for a day or days of the event.  I'll be at eight different venues from 19-26 January of 2020 between New York and Kansas City.  I'll be jogging/walking doing obstacles at each one until I reach close to a marathon at each (26.2 miles).  It's a great training opportunity, a great way to support local OCR gyms/courses and raises money for a great cause.
Here's the event website and a complete schedule (event details and sign up are at each link):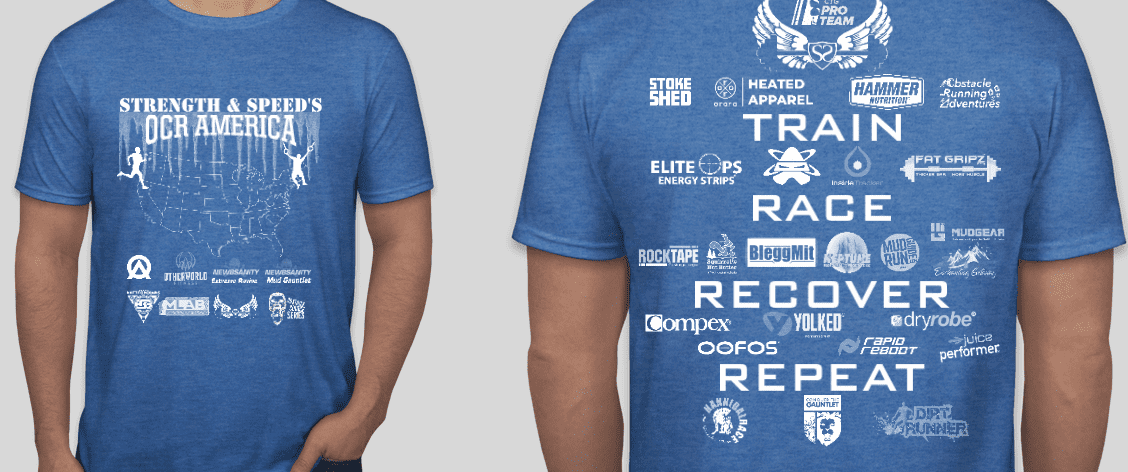 100% of your race registration goes to the charity Folds of Honor.  Plus, you will get a shirt and a 4-inch by 2.5-inch belt buckle for coming out to pace me.  If you have ever done an OCR, you'll have no problem keeping up.  Come out and support me, my crew, and most importantly Folds of Honor.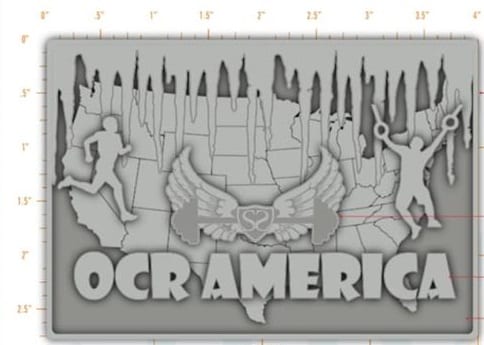 If you can't make the event, you can donate to Folds of Honor or to the backside support via this link: https://events.com/r/en_US/registration/ocr-america-2-when-hell-freezes-over-january-775962
In addition to the normal challenges that come with running 8x Ultra-OCRs in a row, creating challenges for things like grip strength (improved thanks to Fat Gripz and Atomik Climbing Holds), adequate fueling (handled mostly through liquid Hammer Nutrition) and recovery between events (provided by Rapid Reboot compression boots and Compex Fixx massage gun) I'll also have the added challenge of weather.  This includes on the course, which thankfully will be mitigated thanks to things like Neptune Performance Products, BleggMits and my dryrobe for pre/post-run.  But also for my crew, which we are mitigating by getting them ORORO Heated Apparel keeping them toasty warm while I run. However, the biggest challenge regarding weather will be the possibility of snow, which could severely limit mileage on several days and/or even put the event on hiatus for a day if we are unable to safely drive from venue to venue.
Seriously…this is the last time I'm doing this, you should definitely come out.  I'm starting to run out of Ultra-OCR ideas after 2016's OCR America, 2017's Ultra-OCR Grand Slam (podium finish at all four 24-hour OCRs in the US), 2018's 48-hour Endure The Gauntlet (48-hour multi-lap of Conquer The Gauntlet) and 2019's OCRmill 24 (24 hours of treadmill running and obstacles).  If you want to read about those you can pick up a hard copy of my book (which donates 100% of the profit to charity), Ultra-OCR Man: From Special Forces Soldier to Record-Setting Professional OCR Athlete.
Look for intra-event coverage on Mud Run Guide social media channels like Instagram stories along with my Facebook page.  My driver/pacer Strength & Speed's Jacob Stone will be handling a lot of that.   Plus we'll be putting out nightly short (5-15 minute episodes) of the Strength & Speed podcast run by special guest host, Obstacle Running Adventure's Mike Stefano.  However, most exciting of all, we have Stoke Shed's Bobby Ross shooting photos and video of the event which will go up nightly.  Stoke Shed produces some seriously awesome and unique videos, check out this 1 min video they did on Focus.  Stay warm and I hope to see you on course in a couple of weeks.