Note: Previous and ongoing coverage of Tough Mudder's difficulties in 2020 can be found here – Who Will Save Tough Mudder? Will TM Disappear in 2020?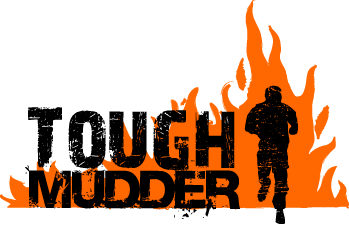 Tough Mudder Incorporated Moves Closer to Chapter 11
1/21/2020, United States Bankruptcy Court, Delaware:
A. Tough Mudder Incorporated and Tough Mudder Event Production Incorporated have consented to involuntary Chapter 11 relief and The United States Bankruptcy Court for the District of Deleware has granted Involuntary Chapter 11 relief for the creditors (download PDF).
(from Case 20-10036-CSS Doc 18 Filed 01/21/20)
ORDERED, that the United States Trustee shall promptly appoint a Chapter 11 Trustee in the captioned involuntary chapter 11 cases.
ORDERED, that the Chapter 11 Trustee shall manage the operations of the Alleged Debtors and develop a restructuring or sale strategy, whichever is in the best interests of the creditors of the Alleged Debtors.
ORDERED, that the Chapter 11 Trustee may negotiate a sale of the Alleged Debtors' assets, subject to Court approval and higher and better offers.
Is This Good News for Tough Mudder's Future?
Basically, in A. above, Tough Mudder Co-Founders/Trustees Will Dean and Guy Livingstone consented to Involuntary Chapter 11 proceedings – essentially forced into filing for Chapter 11 relief by three large creditors: Valley Builders Inc., Trademarc Associates Inc., and David Watkins Homes Inc. These creditors are forcing the issue of a Chapter 11 bankruptcy in an effort to recoup $854,558.40 owed by Tough Mudder Incorporated.
B. Is the next step of the process, directing Tough Mudder Inc. to immediately appoint a Chapter 11 Trustee to manage the operations of Tough Mudder and either facilitate the restructuring of TMI's operations or develop a sale strategy.
What's Next?
Creditors listed above: $854,558.40
Active: Approximately $34,000,000.00
With Active already on the hook for over $30 million dollars they have invested in Tough Mudder since 2017, a restructuring of that debt in the event of continuing operations without a buyout would need to be accompanied by another investment of capital after/while the debtors listed in the lawsuit are paid – or – Tough Mudder would be liquidated to pay off the debt to the creditors.
Obviously, the latter wouldn't happen as Active would lose an enormous amount of capital they dumped into TMI over the past 2+ years.
Spartan Back at the Table?
Back in late November 2019, Joe De Sena confirmed that Spartan had made an offer in excess of $10,000,000 to pay off TMI's creditors and develop a deal with Active moving forward by restructuring Tough Mudder Inc. When that deal fell apart, the offer was null and void.
Will Tough Mudder's newly-appointed trustee continue to work with Spartan to develop a new deal for Tough Mudder to live on? Stay tuned! The court has scheduled a Status Conference for all parties on Friday at 2:30PM EST in US Bankruptcy Court.