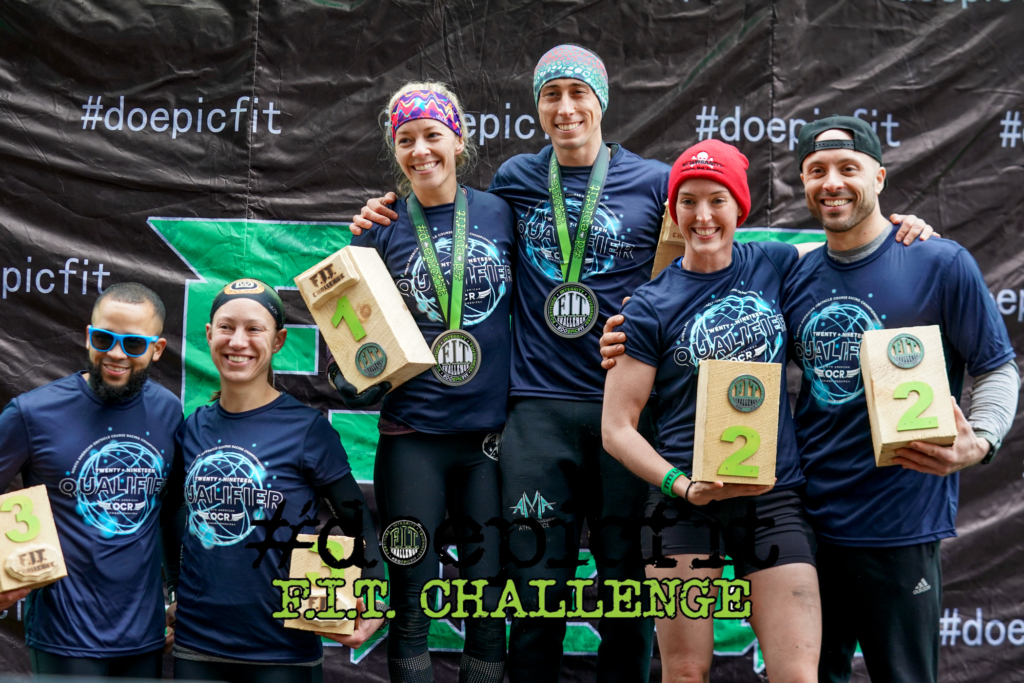 F.I.T. Challenge has announced the creation of a new virtual challenge for racers being impacted by Covid-19. For race owner Robb McCoy, this was about giving back to the OCR community and helping to promote positivity in our sport at a time where it is easy to get caught up in negativity and bad news on social media.
F.I.T. Challenge, like most race companies, has been forced to cancel races, but McCoy feels optimistic that he will be able to reschedule and will be able to have a season when the pandemic clears.
"We have great partners," McCoy shared. "We have been in communication with them, and they are excited for us to be able to race again."
McCoy also realizes the challenges that he and his fellow race directors are facing. Racers are asking for refunds, filing chargebacks, and that is taking a toll on race companies that do not operate on much or any profit. Race companies face major expenses before a race. They rely on your race registration fees to pay the costs for the race.
"It is hard," McCoy explained. "I do not think people realize how much money goes into putting on the race."
McCoy has been in communication with his fellow race directors in the OCR. Community. All are apprehensive for the future, but hopeful for the race season to start.
"I am fortunate that I have a day job that I am still getting paid from," McCoy said. "There are some that don't have that income coming in. They are scared but hopeful."
The F.I.T. Virtual Challenge.
Unlike other virtual races, this is a virtual challenge, and you set the challenge for yourself.
Per the website:
We get it…EVERYTHING is postponed! UGHHHHH

Let's try to add a little fun with a virtual challenge!!!

A Virtual Challenge of YOUR Choosing…pick something that Challenges YOU…could to be a run of any distance…could be some workout…could be ANYTHING! Something to get YOU moving, build some positive vibes during this crazy time!

Some ideas:

Burpee Challenges

5K Run Challenge

Push Up Challenge

Sit-Up Crunch Challenge

Trail Run Challenge for those of you who can do it.
For completing your challenge, F.I.T. Challenge will send you: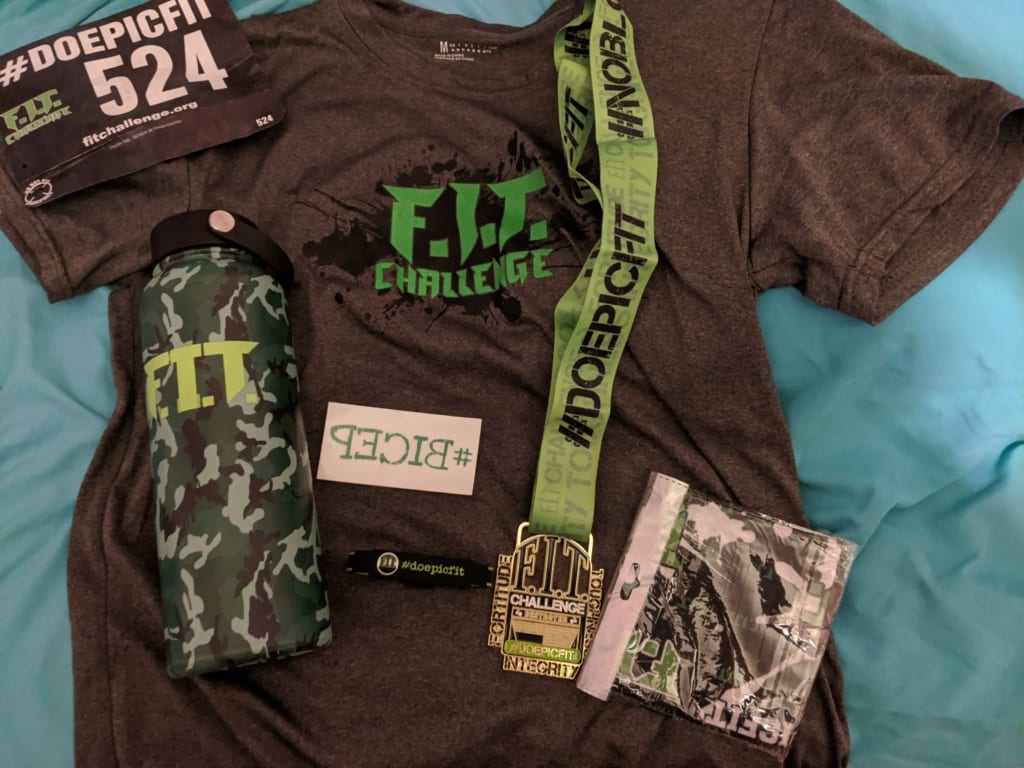 Medal of your choosing
F.I.T. HeadBuff – naturally shields germs!
F.I.T. Bracelet
F.I.T. Temporary Tattoo
F.I.T. T-shirt (random of our choosing)
You can also order extra F.I.T. challenge gear including water bottles (Social Media Manager note: ORDER THE WATERBOTTLE, its amazing and worth way more than $20.) sweatshirts, sweatpants, among other things.
For more details: F.I.T. Virtual Challenge