Members of the OCR community are on the front line serving during the COVID-19 crises. Mud Run Guide would like to honor these amazing individuals and thank them for their service by sharing their stories. If you or someone you know is serving in an essential role during this time please email bonnie@mudrunguide.com.
Name: Joshua Fiore
Job: Emergency Medicine Physician Assistant
As a provider in the emergency department, with my amazing team of nurses, techs, respiratory therapists, imaging technicians, and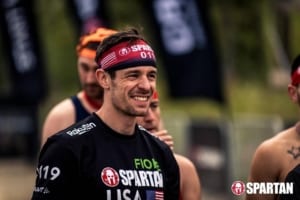 environmental service workers, we take care of every form of sick patient due to COVID-19. At my hospital, we have been planning for this, even before the pandemic hit the United States. I work at a VERY busy hospital in New Hampshire and through the amazing job by my hospital's leadership and nursing team, we have created different ways to screen and treat these patients.
It has been incredibly stressful, but we have all worked through this together. Prior to arriving in the ER, we have resident doctors at a screening tent outside of the hospital. If they are healthy enough then we send them home with instructions to self-isolate and prescriptions if they require them. If they are very sick then they come to me! I have seen patients of all ages, with and without medical problems that range from kind of sick to VERY sick. The other problem is that these patients can decompensate quickly, and if so then we have to put them on oxygen machines that help them breathe, or worst-case scenario, we have to intubate them and put them on a ventilator. We do all of this, while still taking care of people that are sick with many other physical and mental health problems.
I think that my experience as an elite ultra-endurance OCR athlete has helped me get through these very tough times. As a Spartan Pro Team member, I am very competitive, which is not just from training but learning all the time about how to improve. It is this drive that has also helped me learn all I can about this novel virus and how to treat it.
I want to give a HUGE shout out to all my fellow PAs, NPs, doctors, nurses, techs, hospital security workers, respiratory therapists, imaging technicians, environmental service members, EMTs, and all other healthcare workers out there fighting this incredible battle. We got this, and OCR season will be back again soon! I can't wait to toe the line with all of you amazing athletes again.