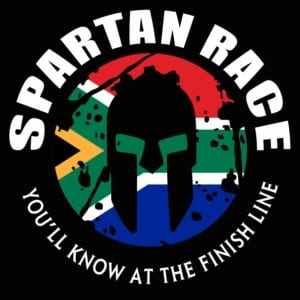 While it may feel like the whole world has been shut down and the OCR season put on hold, we are all looking for that extra bit of motivation to help us stay ready for when races resume. The OCR Community stretches far and wide and we have found a story to help keep us all going during this time from Spartan South Africa. There is no shortage of races scheduled for South Africa with the Kings Kloof Ultra Weekend in August, a Trifecta Weekend in Hillcrest Cape Town in September, and the Golden Harvest Super and Sprint and Loftus Stadion both happening in October. With this wide variety of events in South Africa, there is one racer that stood out, and his name is Jacques Pienaar.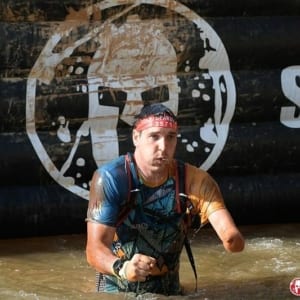 Jacques (AKA SuperStompie) was born without his lower left forearm, but he has not let that stop him from competing in Spartan Races. His Spartan journey began in 2018 when he signed up for the Kings Kloof Super. When asked what he thought before his first race, Jacques said "I thought this was going to be just another race, but I was so wrong. It was long, hot, and difficult and I loved it!" He was blown away with how challenging the obstacles were, but he was able to find a way to do them all one-handed. Jacques could not wait for them to come back in 2019 and decided to take on the Sprint as his next challenge.
The Golden Harvest Sprint presented a different level of challenge as the obstacles were closer together and required the body to recover quickly before moving on to the next. From this point, he was hooked, and he set his sights on a Trifecta Weekend later in the year. Jacques secured a sponsorship with Battlerush South Africa, a gym offering OCR, CrossFit, parkour, and ninja gym-style training, to help with training and race entries. The biggest hurdle to the Trifecta Weekend was the Beast. There were obstacles that he had never seen before that were difficult to do one-handed. Jacques attempted each obstacle but ended up doing his fair share of burpees before the race is over. Jacques has the goal of being able to complete every obstacle and finish a race burpee free in 2020.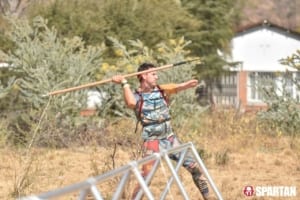 Spartan South Africa was looking for Brand Ambassadors in 2020 and Jacques was eager to apply. He found out at the end of March that he will be representing Spartan South Africa as an Ambassador for the upcoming season. Jacques is the epitome of Spartan Strong and you will find him on the course in South Africa later this season. To follow Jacques' quest to conquer his next Spartan, you can find him at https://www.instagram.com/jacqueskarlpienaar/.