Deka Denver was able to return to the Broncos training facility after being canceled in 2020 and brought together a collection of athletes from all over the front range. Deka is a new Spartan event that combines functional exercise with a racing mentality. With a little over 3 miles of total running and 10 different stations to test your strength, endurance, and overall fitness level, Deka is a fun way to prepare for your next Spartan race and get out with the OCR community.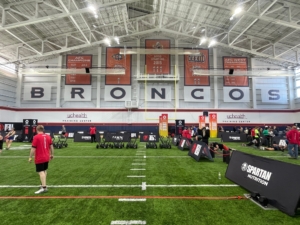 The Venue:
Tucked into the Denver Broncos training facility in Englewood Colorado, this event gave athletes the chance to run on the same field as professional football players. The indoor turf field was climate-controlled, had a built-in sound system that pumped music throughout the event, and had enough space for both the event as well as racers and spectators. The turf was soft and spongy and gave each runner a bounce in their step as they rounded the field. The indoor event took away the unpredictable weather that happens during the spring in Colorado and made for a very comfortable event. With all of the championship banners hanging around the facility, it was easy to get motivated and push hard for the finish.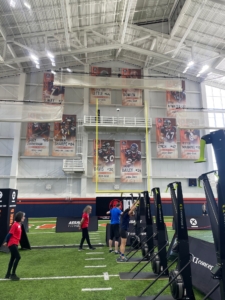 The Event:
Deka events are unlike normal Spartan races. There are 10 fitness stations set up around the turf field and each competitor must run a full lap around the field and then the additional distance between stations. By the end of the race, most fitness watches measured a little over 3.3 total miles. The stations included 30 weighted alternating lunges, 500M row, 20 box jump/step overs, 25 medicine ball sit-up and throw, 500M ski rig, 100M farmer's carry, 25 calories burned on an air bike, 25 dead ball wall overs, 100M tank push/pull, and 20 weighted burpees. Each station pushed athletes to their limits before sending them around the course to do it all over again. Race volunteers were at each station to ensure all repetitions were completed and the early competitive waves were limited to 12 runners at a time to ensure there was no backup at zones waiting for equipment.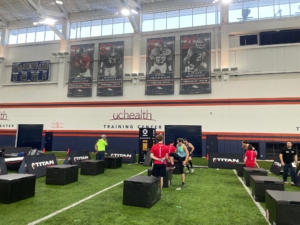 The Atmosphere:
Having run every type of Spartan race from a sprint all the way up to the 24 HR Ultra Championship this race felt different than anything else. There was no mud to climb through, no spears to throw, and it felt like it was missing that "spartan" element. The event felt more like a very structured class workout. The overall workout benefits would be great in preparation for other events, but without the hills and the elements it is hard to call it a true preparation for a spartan race. Most racers showed up just before their wave time and left shortly thereafter. There was not the large festival area party and many racers felt they were "checking the spartan box" by completing another event. During the event there was little talking or interacting between racers, but the proximity of the spectators allowed a person to cheer on their runner throughout the entire event and not just in designated areas of an outside course. The overall atmosphere felt more like work than a fun race.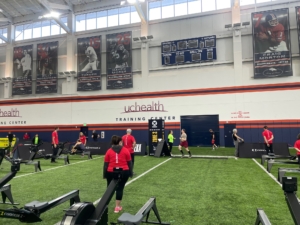 The Swag:
At the end of this race you walk away with a t-shirt, medal, and a new protein-infused water. The typical finisher beer was absent from this event and would have been difficult to do with the lack of space to hang out after the race. The shirt is slightly different in design from their traditional sprint, super, and beast design, but has a similar weight and feel. The medal is also a nice change of pace from their traditional design and adds a new element to your medal hangers. The swag was not wildly different than their normal races but felt like less of a selling point than your normal spartan finisher gear.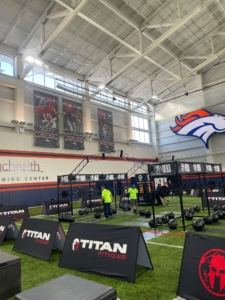 Overall:
Deka is a unique experience that any seasoned Spartan should try. With the zones being standard across races you can test your time and compare it to any venue without having to wait for it to come back the next year or worry about it being different. This event truly is just you against the clock and your own fitness. With the fastest racers finishing in a little over 30 minutes and the average falling between 45-55 minutes it is a race that can be done by anyone who is willing to push. Overall, I would rate this event a 5 out of 5. It was very well organized and is something I would like to do again in the future to try and beat my own time.
Rating: 5/5
---
Have you done an Spartan Race?
Leave your own Spartan Race review and feedback...
---
This author is part of the Mud Run Crew and received a free race entry in return for an independent review. All opinions are those of the author and were not influenced by the race sponsor or Mud Run Guide.
---