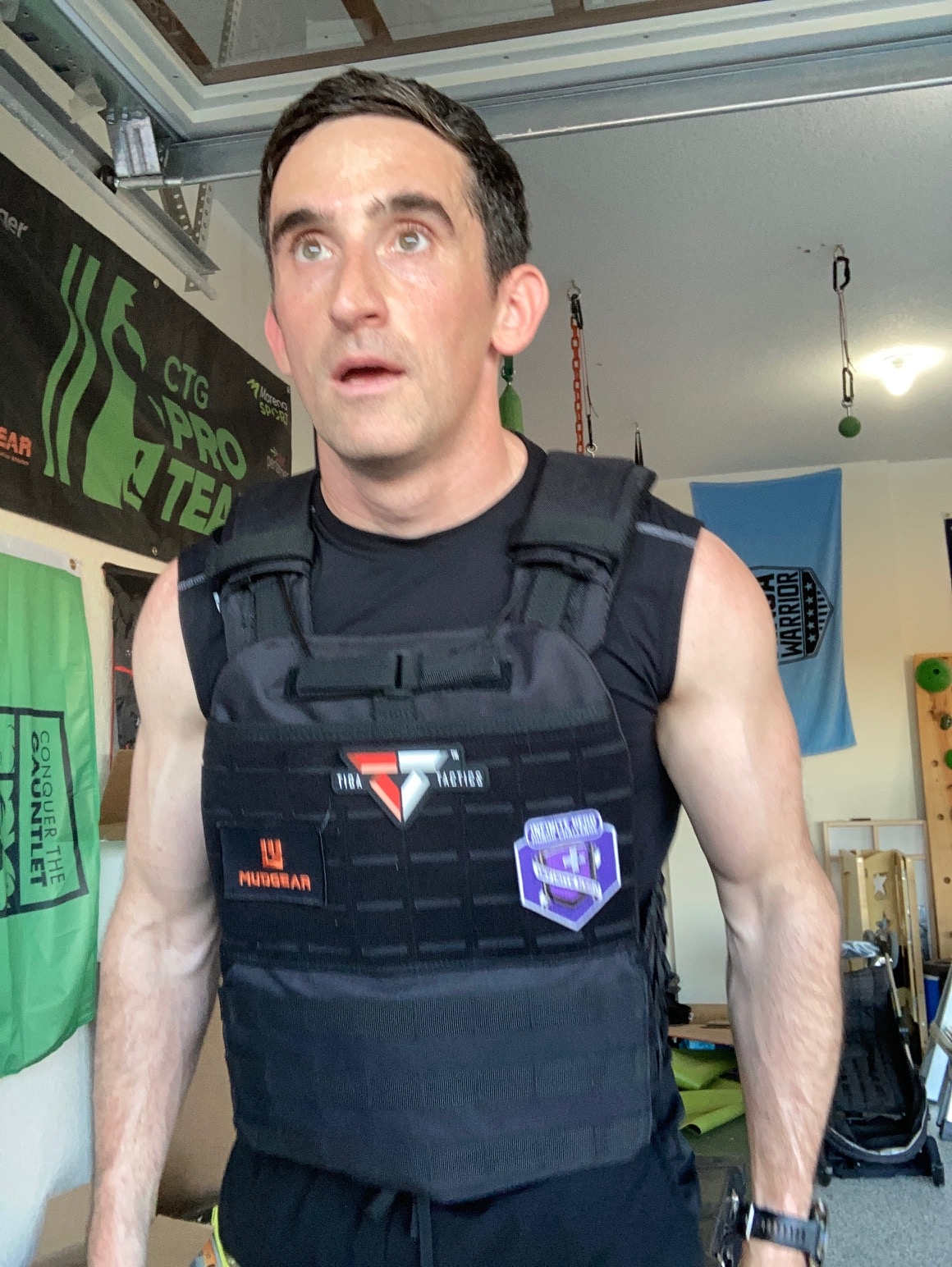 There's some benefits and drawbacks from using a tactical vest as a fitness vest (I already talked about those in a previous article).  However, Hyperwear has revolutionized the tactical weight vest in their newest product thus making some of my older complaints obsolete.  Here's a quick review of one of their latest products, Hyperwear Adjustable Flexible Weight Plates, now available off Amazon (just in time for your Memorial Day Murph):
Material:  The shell of the plates are made of rip-stop nylon making them very durable.  This is also nice because unlike bulletproof plates, they will flex slightly making them more comfortable and several orders of magnitude cheaper.
The actual weight inside each "plate" is flexible PVC containers filled with recycled steel shot.  I was a little worried the steel shot would bounce around but after testing it out, I didn't notice it at all, not even after trying to feel them moving.
Design: This is where the weight plates truly shine.  Most tactical plates for fitness come in fixed weights.  So if you want to add or remove weight you'll have to buy a new plate.  Hyperwear has a unique design that allows you to slide the weights in/out adjusting the increment by 1/2 lbs. at a time.
Even after removing a couple of the small weights, the plate still felt "normal", as in I couldn't tell that parts of the internal weight were missing.  Plus, the weights remove from the bottom, which means you don't need to remove the entire plate to adjust it, you can just pop open the bottom (of the vest and the plate) and slide out the weights.  This is especially useful since many of the weight vests getting them in or out can sometimes be a struggle.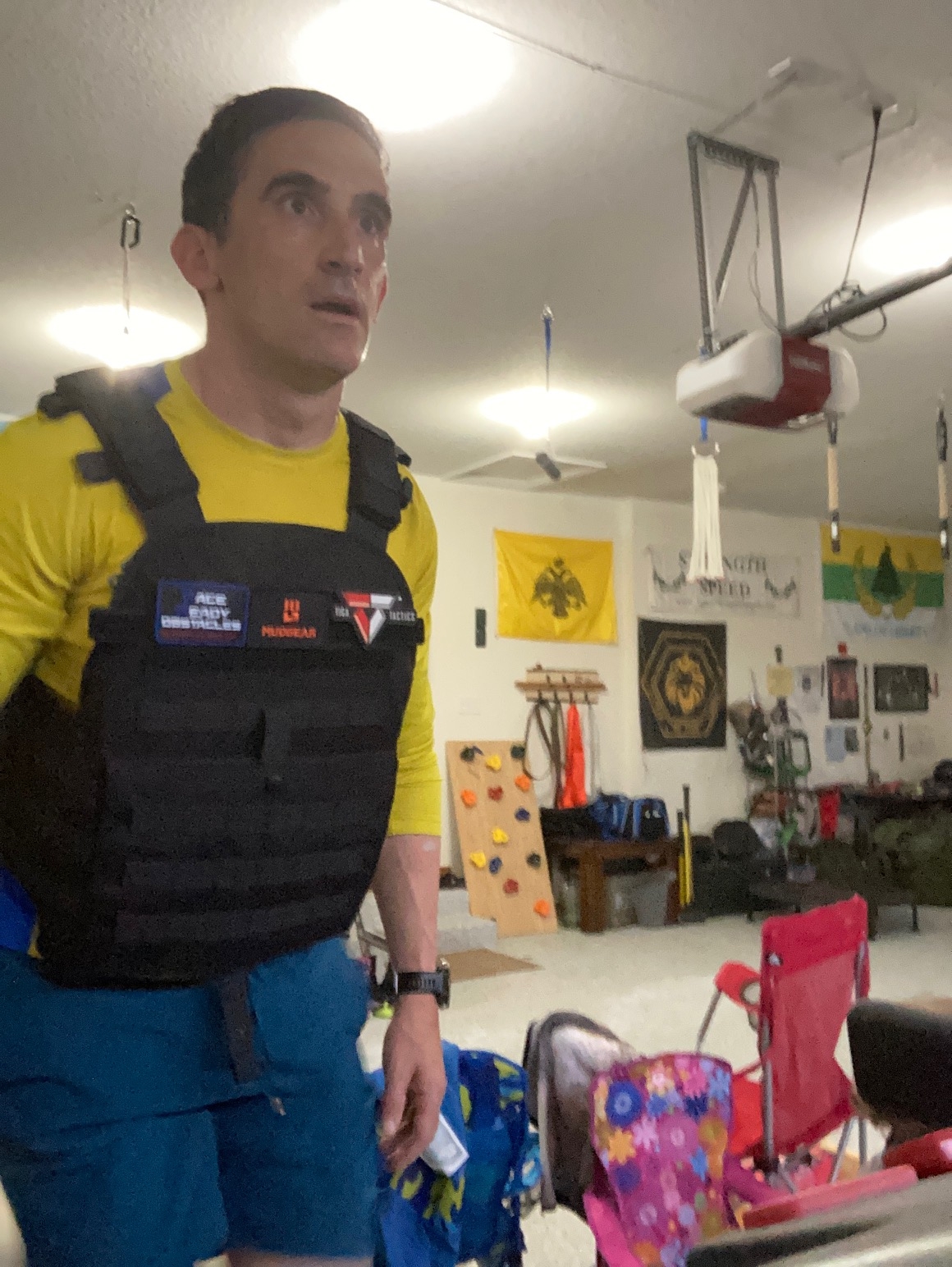 Who is this for? 
Individuals:  To get better training needs to be progressive, as in it gets harder as you get better.  The adjustable weights allows you to make your training progressive instead of just slapping on a fixed amount of weight and riding the struggle bus.  Additionally, it is safer to slowly increase the weight instead of going from no additional weight to 18 lbs.  When you add in the weight of the vest, it comes out to 20 lbs. for those looking to do Murph as prescribed.
Gym Owners/Training Group Leaders: These are the groups that need buy these up ASAP.  When you run a gym or training group you'll have people of all levels attending training.  Some attendees are recovering from injury, others are new to fitness and some are elite athletes.  You can't have them all doing the same weight safely.  Hyperwear gives the option to buy one product and then use it for multiple populations of people.
Plate Carrier Styles/Functionality:  I tested this product out with a variety of plate carriers (don't worry, I have another article about that coming out soon).  I used the 5.11, Wolf Tactical plate carrier, my actual vest from the Army and a brand called Freetime Outdoor.  Additionally, Hyperwear says they fit 5.11 TacTec Plate Carrier (the original used in the CrossFit Games not the smaller "trainer" version), Bear KompleX Weight Vest, GFIRE Tactical Vest, TRIBE WOD and other plate carrier vests that can hold large size SAPI plates. The Hyperwear plates are about 1/4″ wider than the large SAPI standard.
The bottom line is try these if you have or buy a compatible tactical weight vest.  If you want the best fit, go with Hyperwear's new Hyper Vest TAC tactical weight vest which is built specifically to hold their plates and designed to be comfortable for fitness.
Just for fun I decided to see if I could fit both plates into one pocket on the Freetime Outdoor vest, I could.  Therefore, if 18 lbs. of plates is not enough for you, you can always pick up another set allowing you to stair step all with way up to 36 lbs. of weight on your vest if you have the right carrier.  For the other popular brands, like Wolf Tactical and 5.11, you'll only be able to fit one plate in each compartment.
Overall:  This product is a win on every front:  progressive training, cost effectiveness, multiple options for different athletes, fits all the popular brands of plate carriers and is more comfortable than normal plates.  Coming it at around $85 this is not only an awesome product but also one that is at a low price point compared to other plates for tactical vests.  To get similar functionality from another brand, you would have to buy multiple sets (because they don't adjust) thus spending four or five times as much and still not have the ability to make minor adjustments based off how you feel that day or for use by a spouse/friend.  If you are planning to buy weight plates, I can comfortably say there isn't a better option on the market today.
Order yours off Amazon or check out their wide line of fitness products directly off Hyperwear