Over $300,000 in Cash/Prizes and National TV Coverage Planned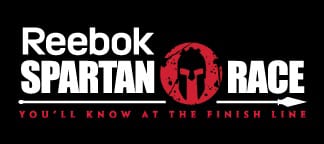 BOSTON (Mar. 31, 2014) – It was only four short years ago that obstacle racing began on the verdant hillsides of Central Vermont – when ultra racer Joe De Sena and his friends dreamed up a series of challenges that ripped people off their couches and helped them discover what they were capable of achieving. Fast-forward to now: Joe and company have built one of the most grueling and successful competitive sports in existence, Spartan Race.
De Sena put out a call heard across the globe encouraging people to not only change their lives by participating in a Spartan Race, but also to see where the toughest Spartans are found. Competitors in 17 countries have answered the call, taken up the challenge, and now race in the UK, Australia, Canada, Mexico, and France, just to name a few.
Today, Spartan Race, Inc. announced that it would again return to its roots and host a third annual World Championship, Sept. 20-21, 2014, on the flanks of nearby Killington Mountain.  At 4,235 feet, Killington Mountain is the second tallest mountain in Vermont making the race a true test of an athlete's conditioning and stamina. The World Championship is the penultimate race for a series that hosts 130 races throughout the year.
The two-day Reebok Spartan Race World Championship is expected to attract 10,000 participants from around the globe including Olympians, Xterra athletes, USATF and Trail Racing champions, professional obstacle course racers, adventure racers, triathletes, and marathoners. An additional 5,000 spectators are expected to line the course, many with smartphones in hand to share the event with Spartan's 3.6 million Facebook followers.
Spartan Race states that the World Championship this year will be a step above previous years and will really "deliver something special that the community and sport has yet to experience."  While the organization wouldn't provide details they state that racers and spectators will be pleasantly surprised by this year's event.
NBC Sports will broadcast the World Championship to millions of viewers marking the second year the event has been seen on national television.
The World Championship will feature the Spartan Beast, a 13+ miles/25+obstacle half marathon of trail running and Spartan challenges; a Spartan Sprint, 3+ miles/15+obstacle race; and the world's only Spartan Ultra Beast. The Beast is a 26+mile marathon distance worth of trails to navigate and includes over 30+obstacles for those brave enough to accept the challenge.
The Spartan Beast, known for its punishing hills, will be the stage for the elite competition heat where the athletes will race head to head through the early morning mist on Saturday, September 20th. Racers will tackle a gauntlet of challenging obstacles, including wall climbs, aerial traverses over water, challenging rope climbs, and barbed wire crawls.
The Sprint, held Sunday, September 21st will give people not racing in the World Championship the opportunity to run on the same course that the competitive athletes compete on the day before. The shorter, faster distance will still provide athletes with a challenge while promising to be enjoyable for all skill levels.
While the adults race, "Jr. Spartans" ages four to eight will be invited to compete on a half-mile course. A race will also be held for Varsity Spartans, ages nine to 13 on a mile-long course. Both kids races are filled with obstacles tailored just for them.
Also planned the same weekend in Pittsfield, Vt. and Killington is The Fittest CEO® competition and TV show taking place Sept. 18-21, 2014. The annual championship, co-located with Spartan Race for the first time, identifies the fittest CEOs  (www.ceochallenges.com).
Says Spartan Race founder Joe De Sena, "The eyes of the sports world will be on Central Vermont as we create a few extra surprises for the W.C. and create new obstacles that have never been done before. This will be an unforgettable course that will challenge racers to overcome their own mental and physical barriers."
De Sena is author of the upcoming book, SPARTAN UP!: A Take-No-Prisoners Guide to Overcoming Obstacles and Achieving Peak Performance in Life (Houghton Mifflin Harcourt; May 14, 2014; $24).
To register for Spartan Race, click here!
# # #
About Spartan Race, Inc
Spartan Race, voted Outside Magazine's Best Obstacle Race, is the world's leading obstacle racing series and the first of its kind to feature timing and global rankings. In 2013, people participated at 60 events in what for many was a transformational experience. Spartan Race also offers an event for Junior Spartans ages four through thirteen who race on obstacles made just for them.
With over 130 events in 17 countries planned for 2014, Reebok Spartan Race is making obstacle racing one of the fastest growing sports in the world. The global event series features races at three distances, 3+Mile/15+ Obstacle Sprint, 8+ Mile/20+ Obstacle Super and 13+ Mile/ 25+ Obstacle Beast, culminating each year in the Spartan World Championship. With competitive Elite heats and Open heats for all fitness levels, Reebok Spartan Races offer something for everyone. The Spartan lifestyle continues its goal of ripping people off their couches and helping them lead happier, healthier, and more productive lives.
Log onto http://www.spartan.com for more information, a schedule of events, and to register for a race.